You can easily create folders for your imported media to keep them organized.
To create a new folder, click on the New Folder button.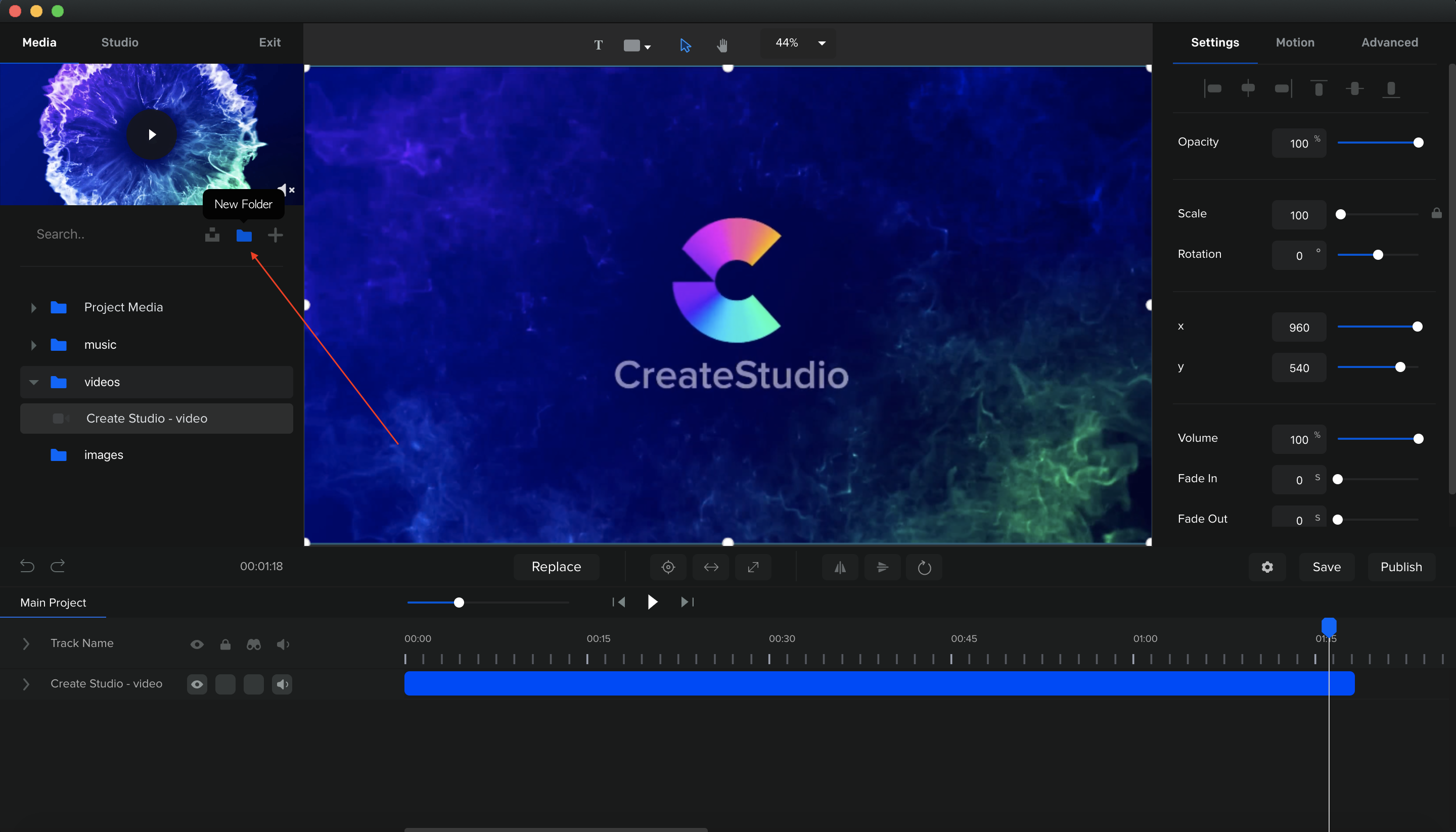 My Folder will appear under Project Media. 
You can import any media to your preferred folder to keep your files in order.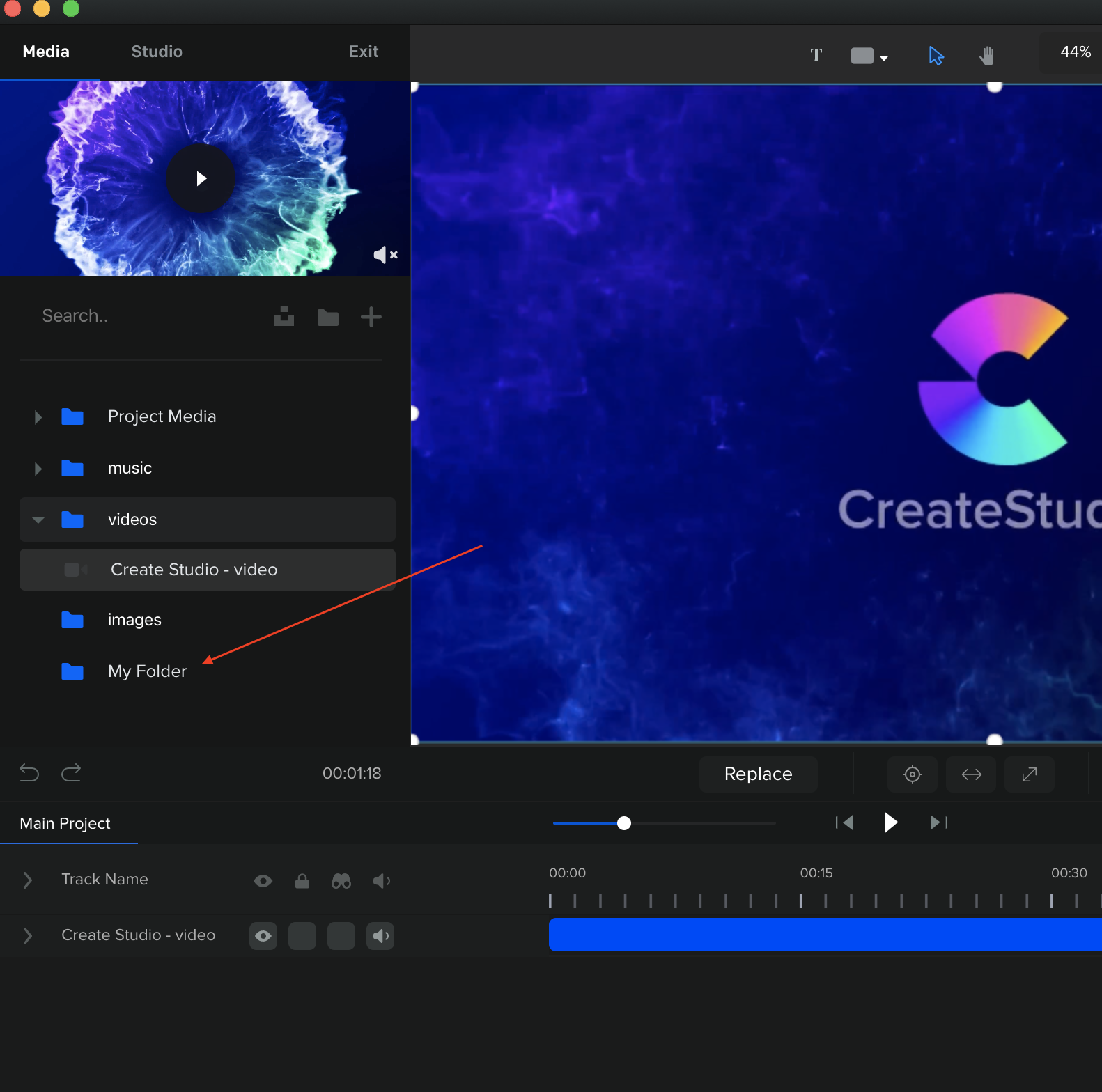 You may rename the new folder by double-clicking on the folder name and typing in a new name. Example: "video", "audio" or however you like to categorize your files.
You can also quickly search for any media in your project. 
Just click on the "Search" field and type in the name of the file you want to use.