Once you click on the "Create new project" option on the start screen, you can write the name of the project. But what to do if you want to rename the project later?
Simply click on the "gear" icon (settings) and rename the project. Don't forget to save your changes.)
Delete this text and type in the project name you want to use: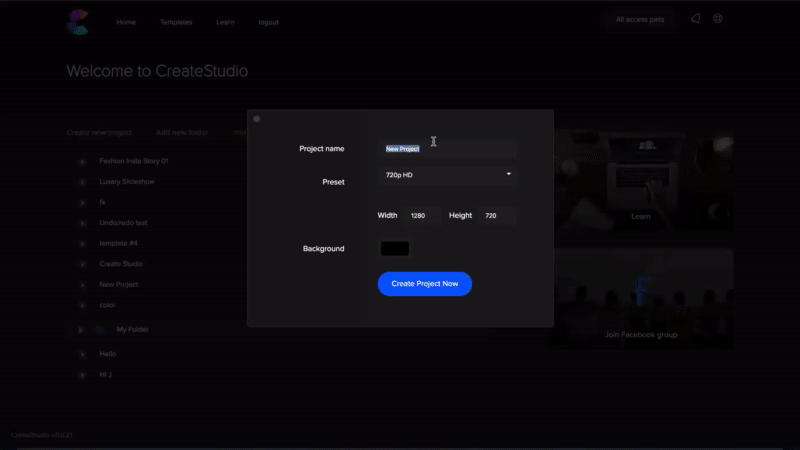 You have one more option to rename an existing project, go to Create Studio Home >
hover the pointer on the project name you want to change, click on the edit icon.
To save the new name, hit the enter key or click the edit icon again.