The background color appears on your final video as areas left uncovered by the media and other elements in the canvas.
Here is how to set up a project's background color: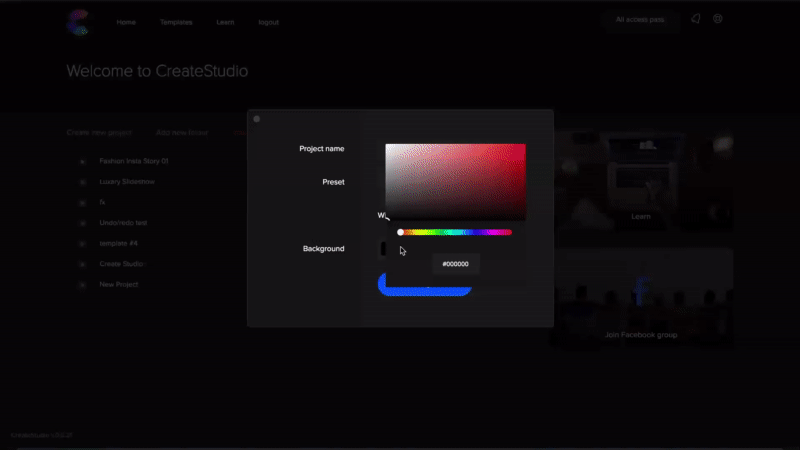 When creating a new project, you'll be able to select the background color. Just click on the background color, and choose the color you prefer.
To change the color inside the editor, click the "gear" icon on the right.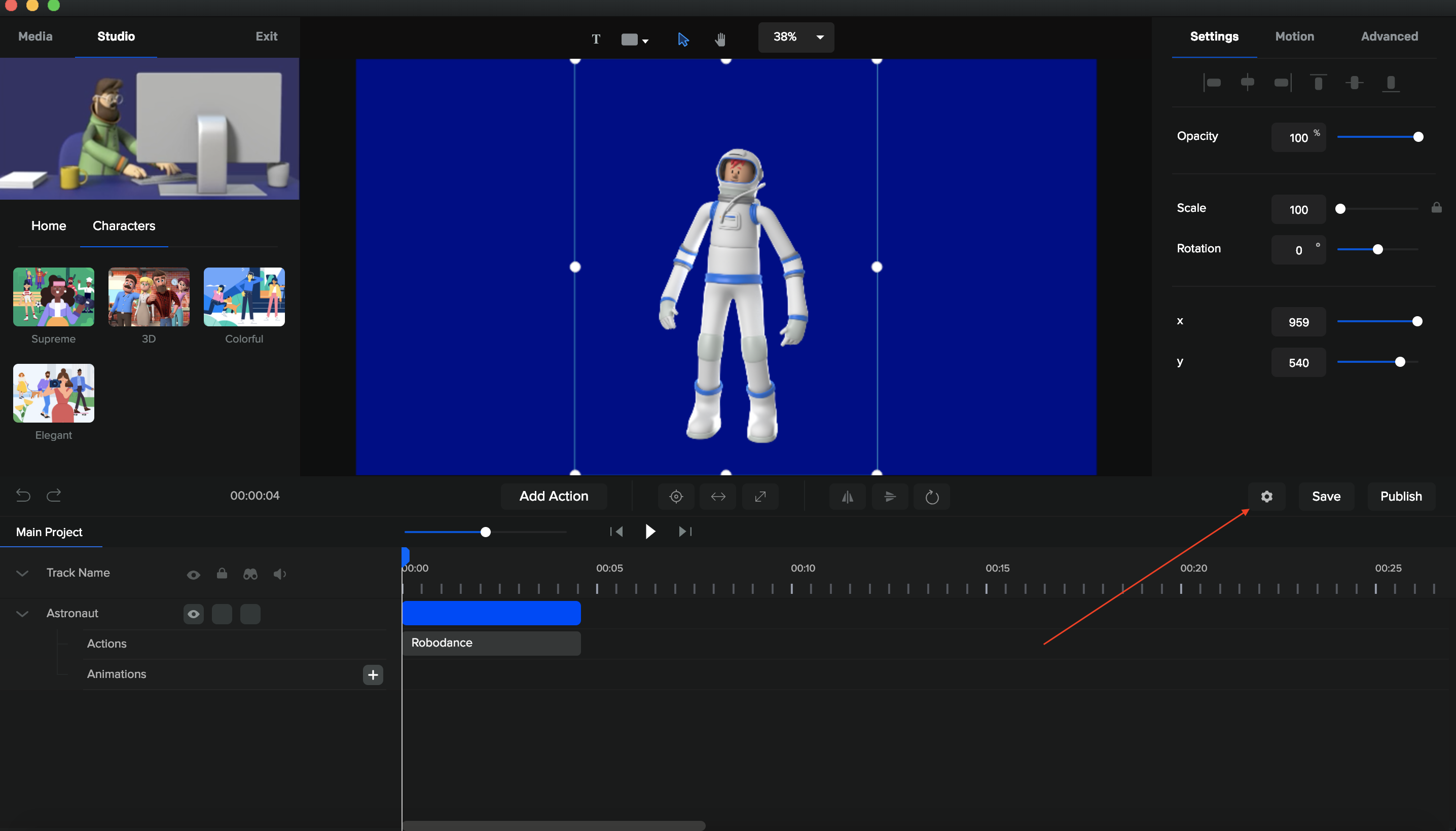 Click the button next to Background to open the Color Panel.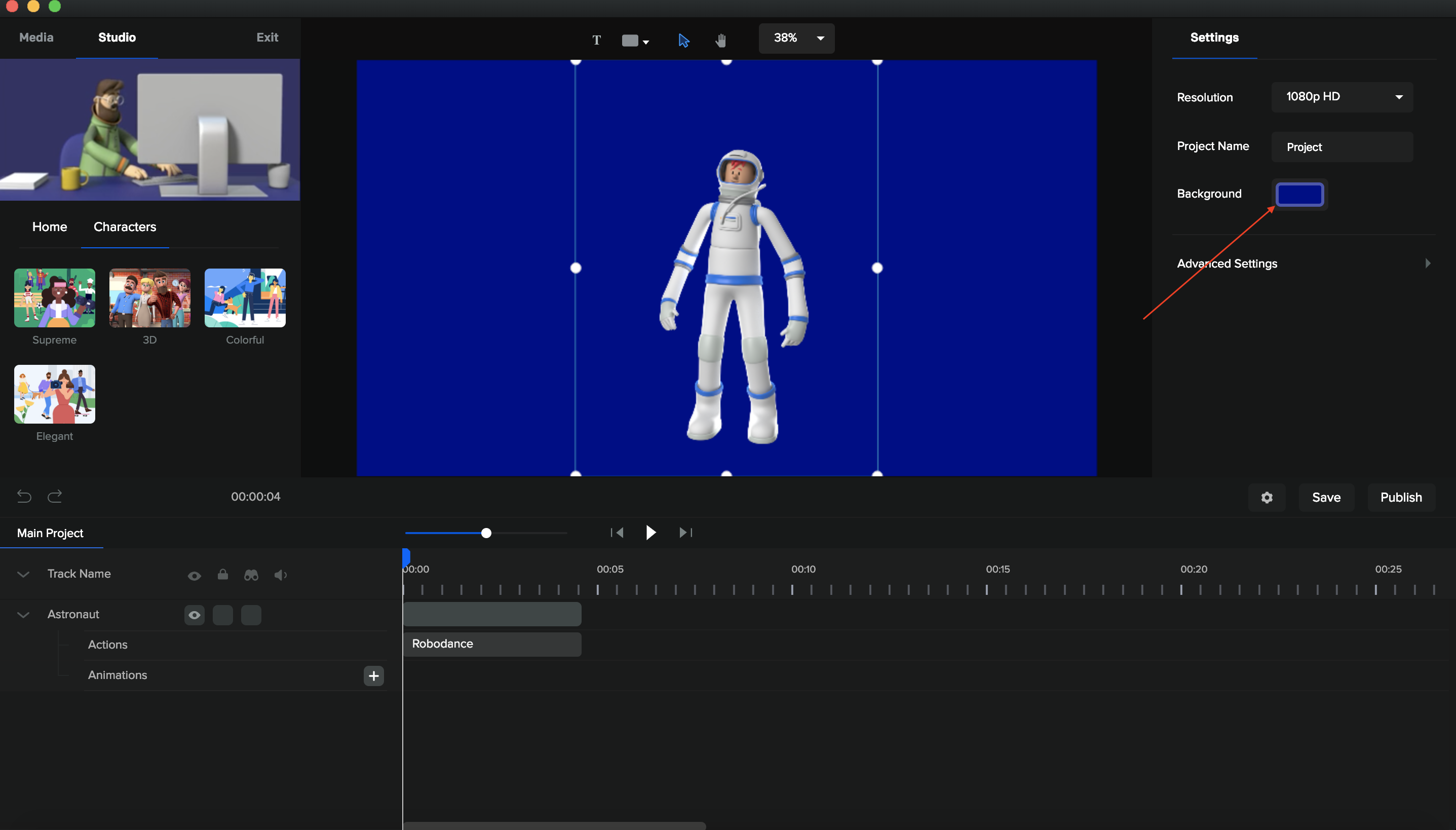 Then select a color and click Back.
You can add colors to your favorites and use it later again or pick up color already added in your favorites.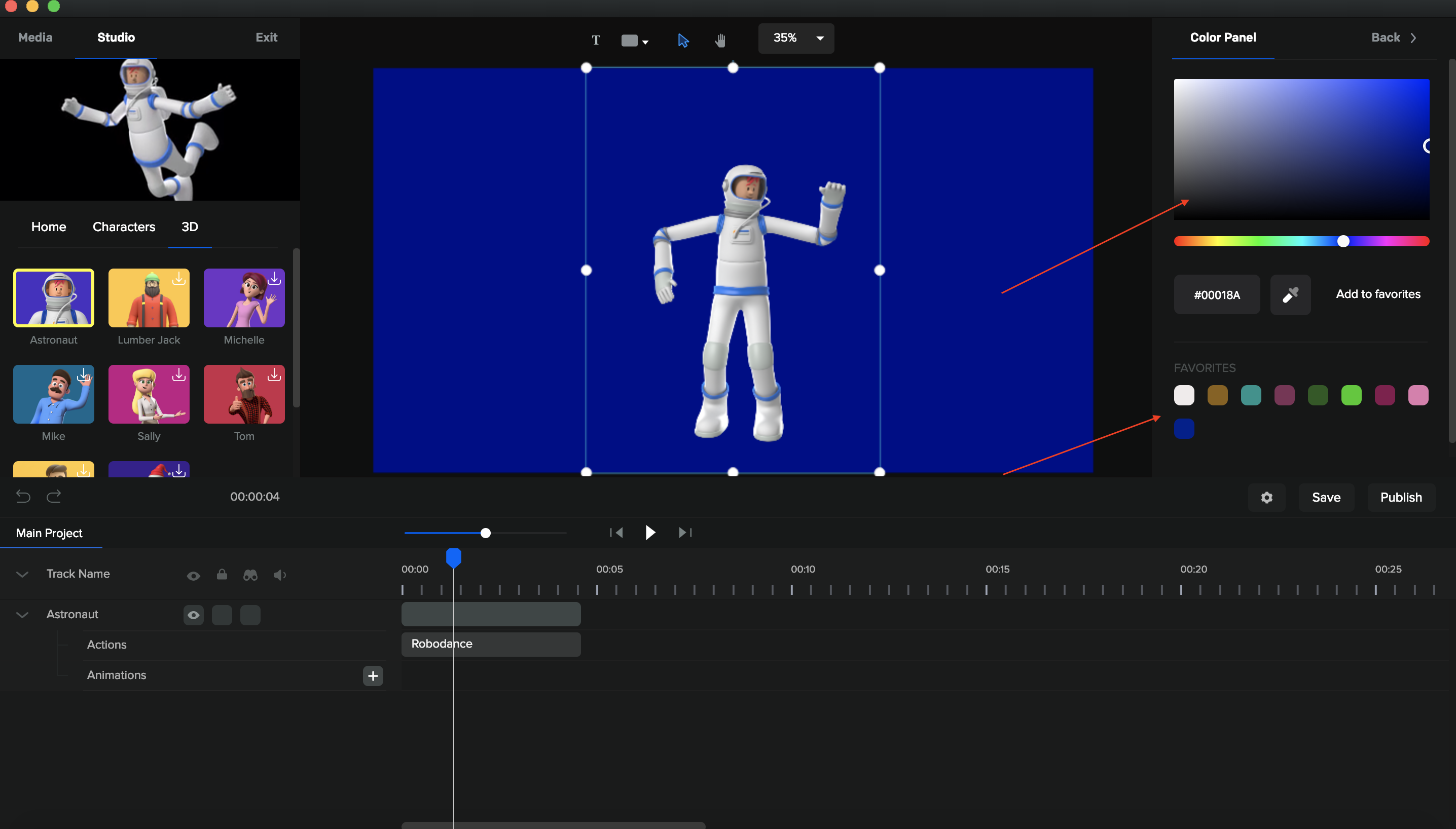 ---
You can also use an image or a video as a background, to do this just simply import your file.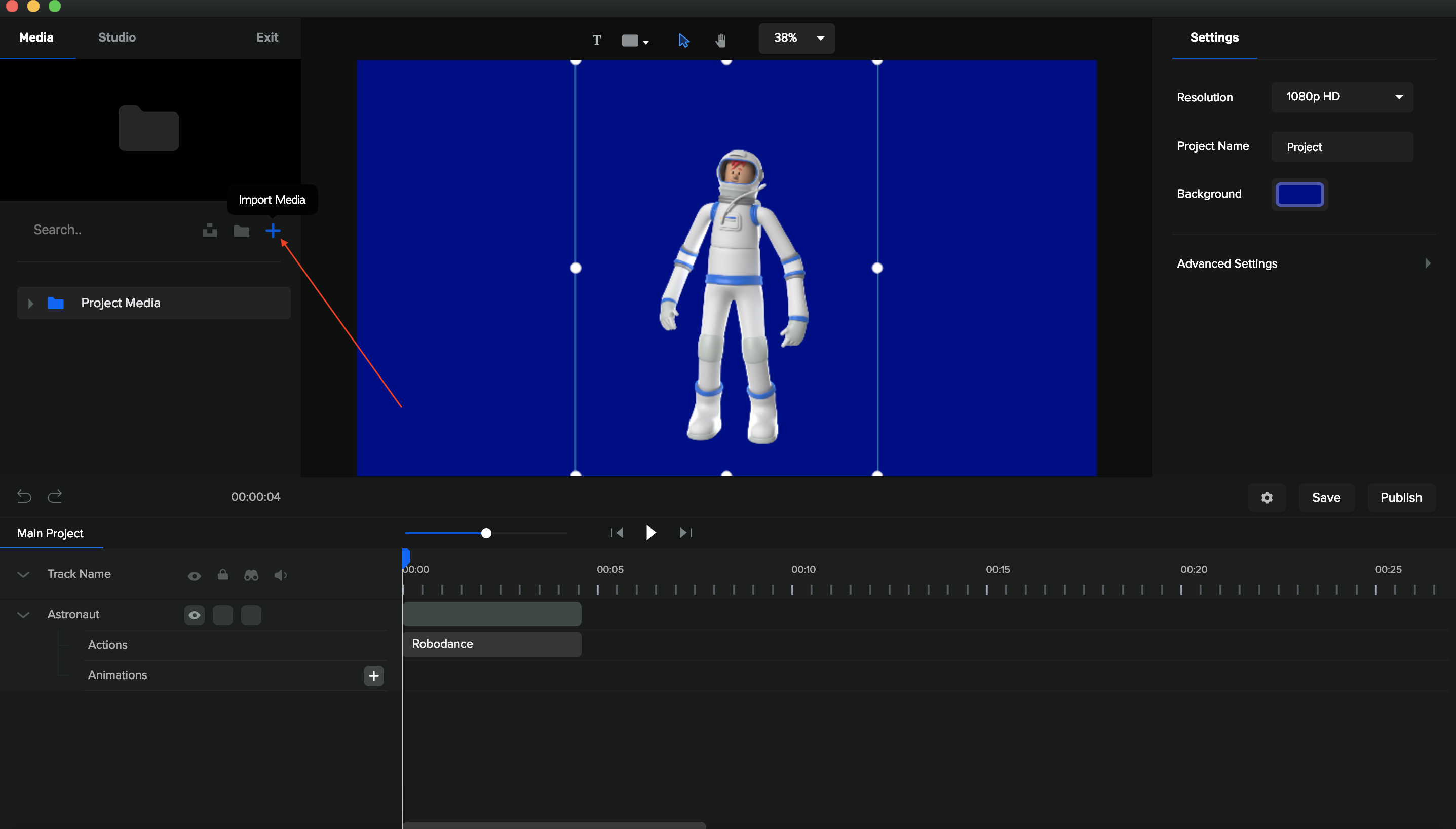 Then drag the media to the canvas and click Fit to Canvas to scale the media.
Make sure that the background video is always located on the bottom layer to keep other elements visible. You can drag & drop the layer using your mouse.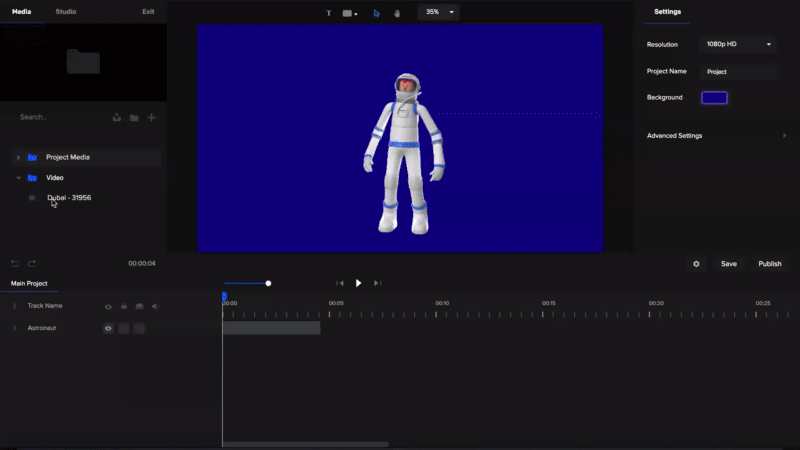 And drag the media timeline to increase/decrease its duration to match with your video.