Adding a motion effect enhances your video's viewer engagement.
Here is how you can add Motions to your media clips and elements.
On the timeline, select the element and click on Motion on the top right
Under the motion preview, you can select the In or Out motion of the element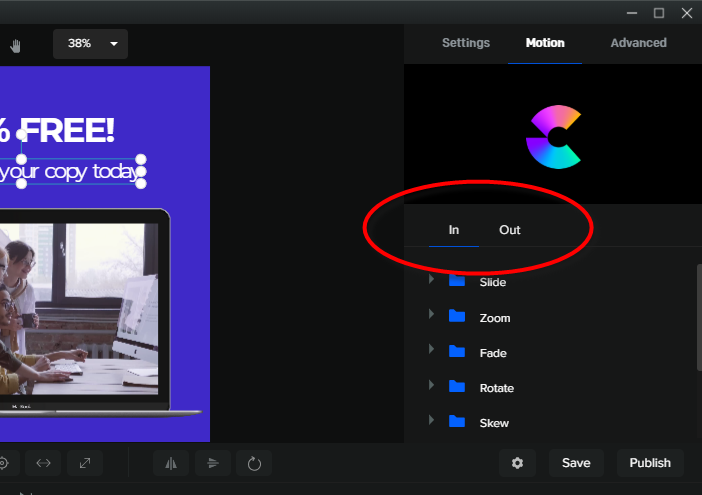 Select the type i.e. Slide, and click on the box of your chosen motion.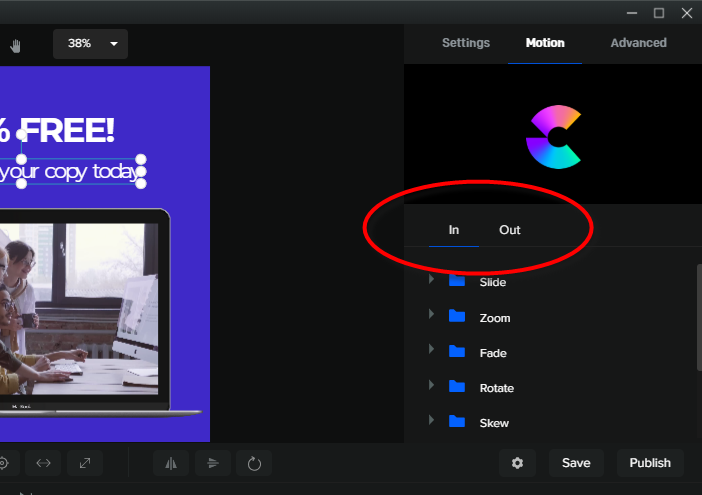 To change the motion settings, right-click the added motion below the element and click on the animation settings, or just click the gear or settings icon.