We have two options about how you can rotate an image/video or any element in Create Studio.
Method 1
Click on an element on the canvas, you will see a rotation drag handle on the top of the media. Click and hold it to rotate the element.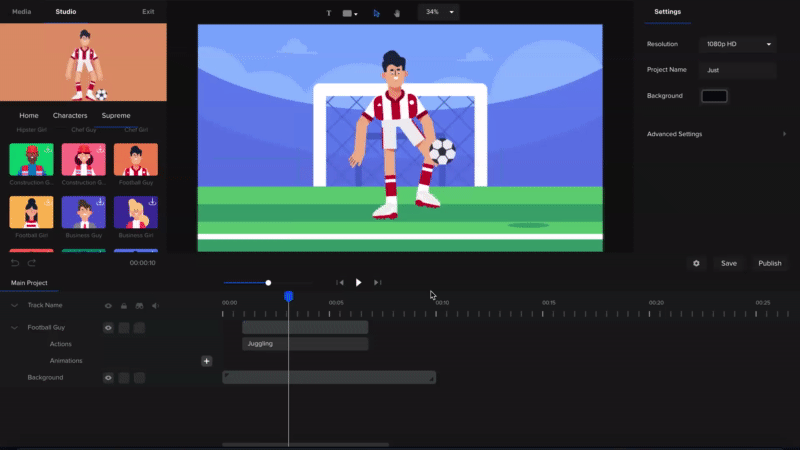 Method 2
Click on the element on timeline > go to the media settings on the right panel.
You will see "Rotation", click and type in the desired angle or drag the button to rotate the element.
 It's a good option, especially if you want to reach a specific angle such as 90° or similar...