The green screen editing feature gives you countless of options about how to make your projects even more catchy. This option also allows you to remove any color.

There are tons of possible cases that you need to use this option.
1) Drag the video into the canvas as usual.

2) After that click on the track on the timeline > go to "Advanced" > click on "Remove" color and enable it > now click on "Dropper" icon.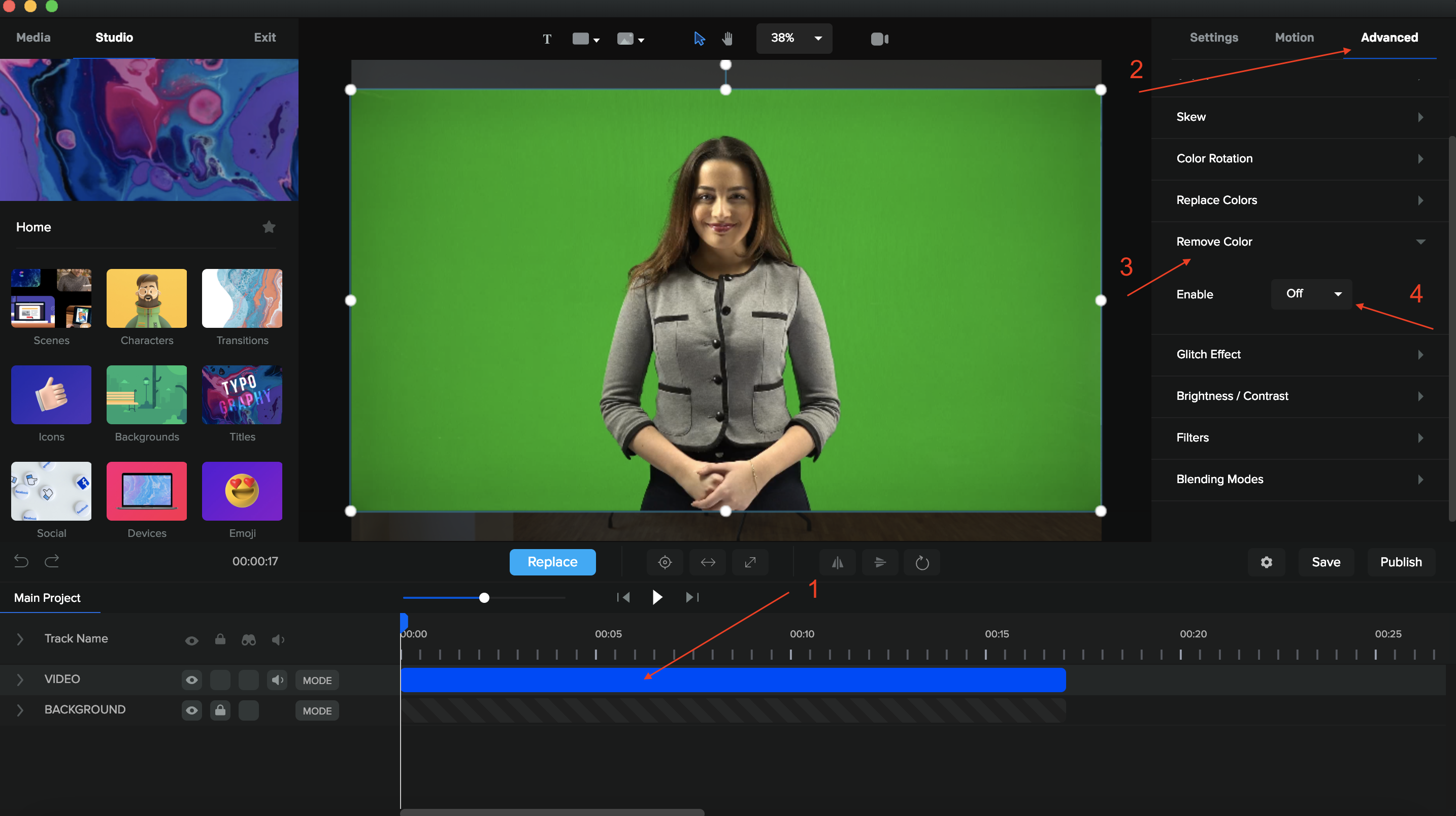 3) After clicking on the "Dropper," click on the green screen background on the plane video.

Feel free to adjust the setting by playing with "Threshold" and "Edge Fading" to make it look perfect.