Move your video in the center of the canvas with just a click of a button.

Select your video on the timeline > click on the Center button below the canvas.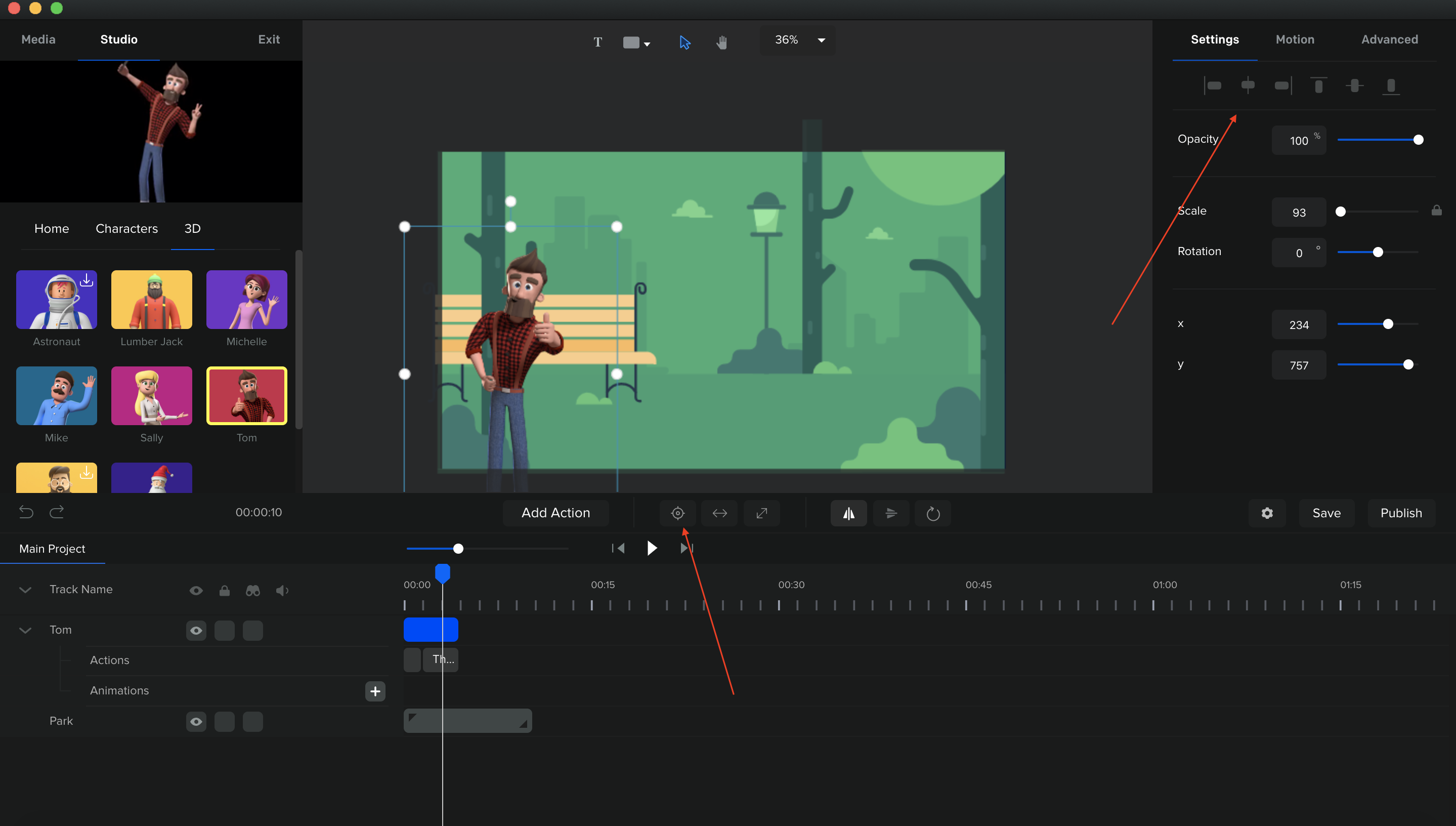 You can even align elements from the other parts of the screen. Simply click on the preferred position instead of doing it manually.