You can change the rotation point of an element so that it rotates from a different point instead of the center of the element.
To do this, you have to select the element you want to rotate and click on the Rotation Point button.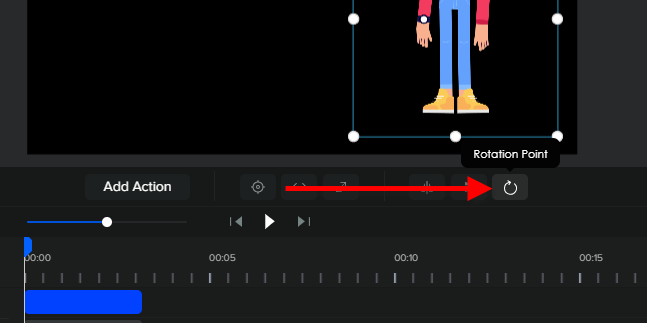 Choose a pivot point.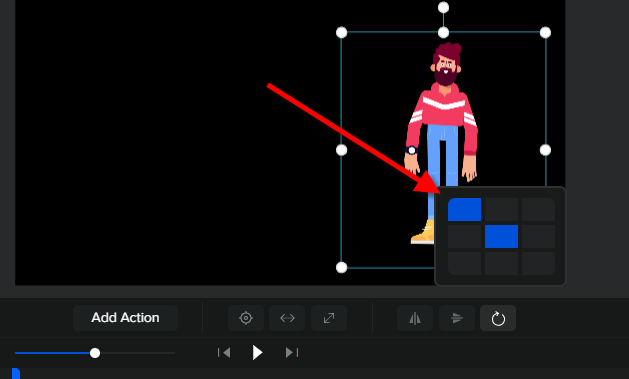 Then click and drag the top point of the element to rotate.