Create Studio enables you to create many stunning effects. One of our favorites is the logo mask. You can use this fantastic effect with any of our shapes or text.
You can use it even with your logo, but you need to import it into Create Studio in .svg format.
Now, let's show how it works.
1) I just prepared simple text and shape on into canvas. Now, just drag the video that you want to use on the canvas.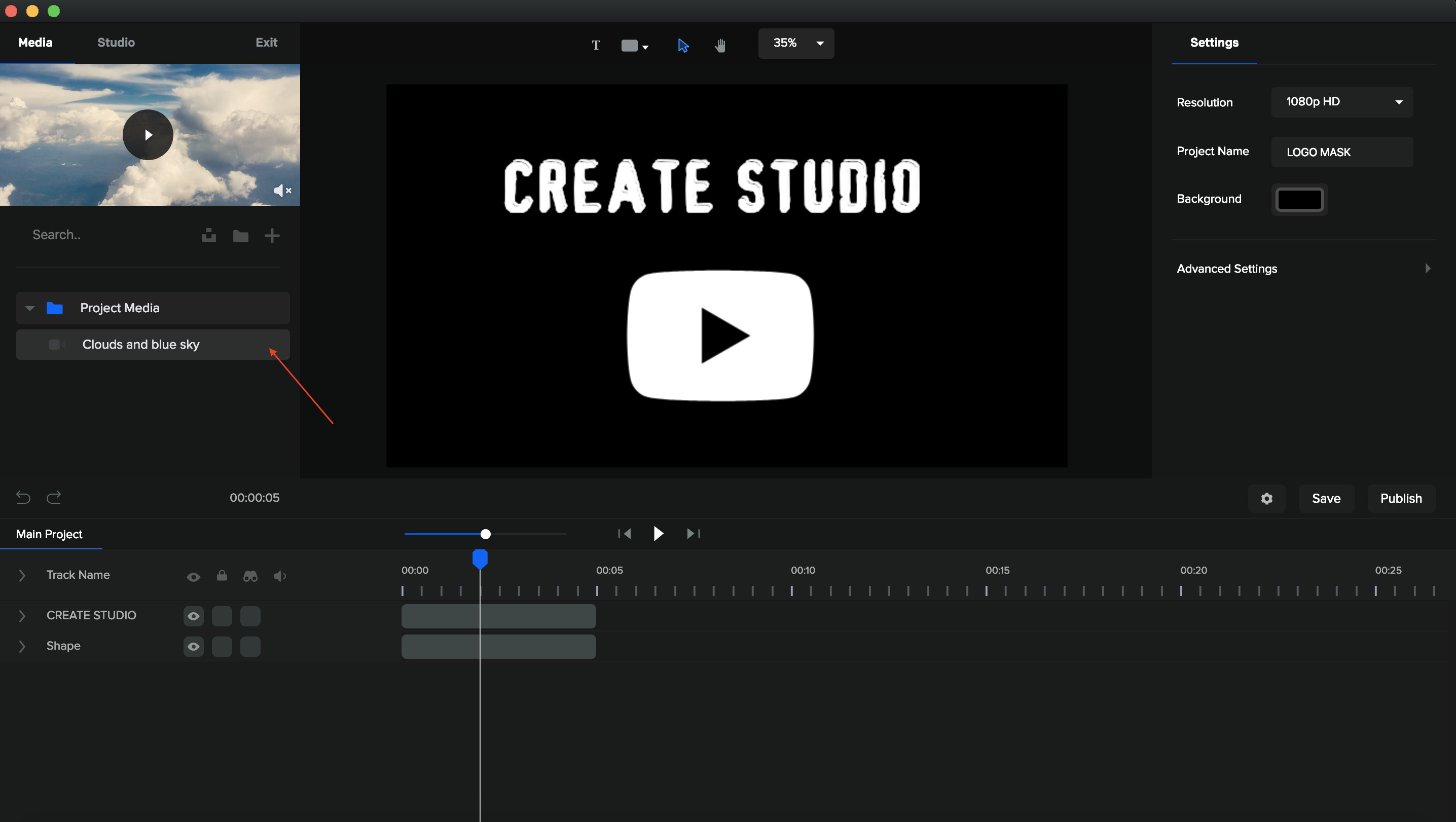 2) Now, right-click on video track > select option "Mask with" > click on preferred track > it's "Shape" in our class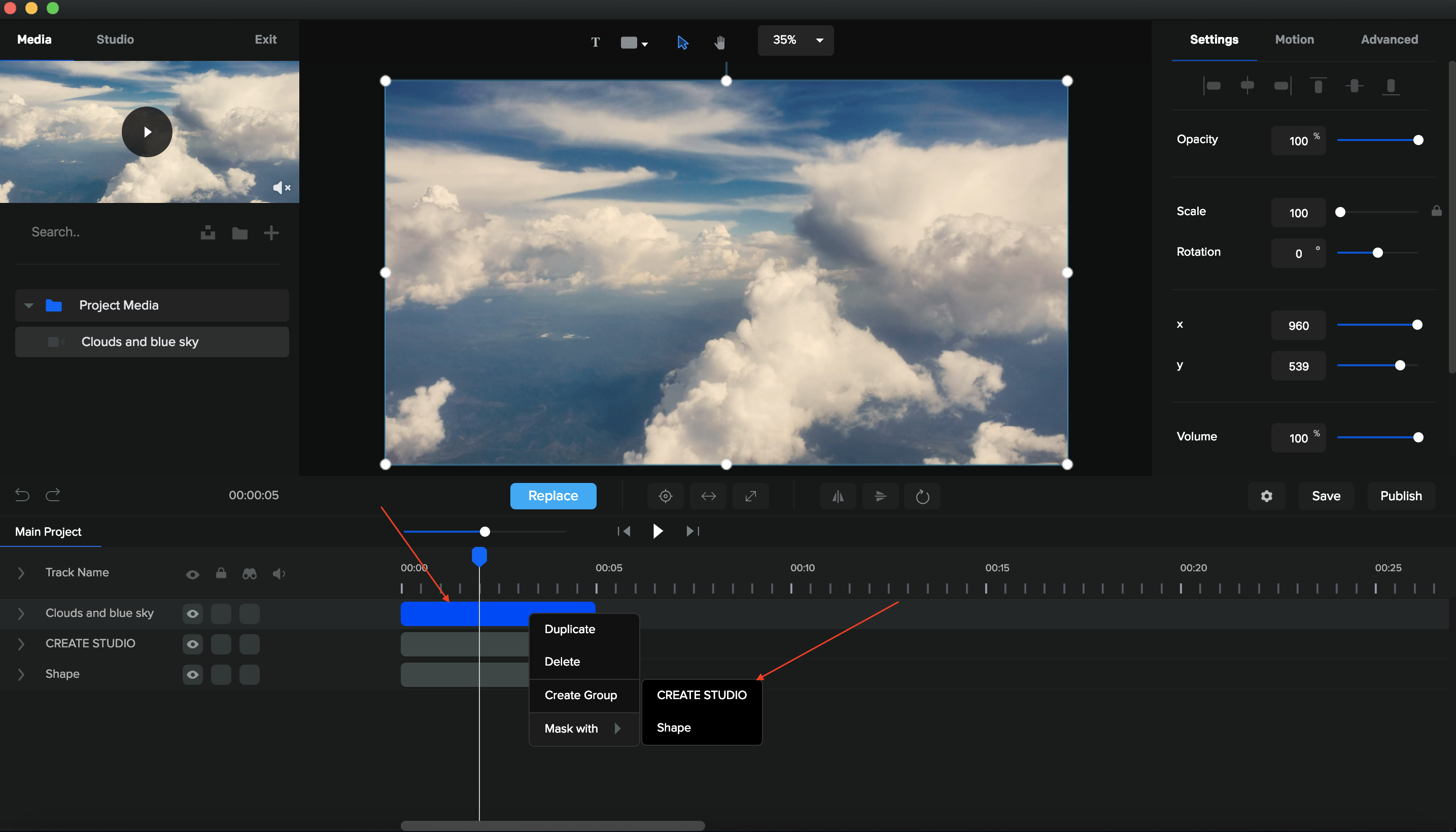 Check the result...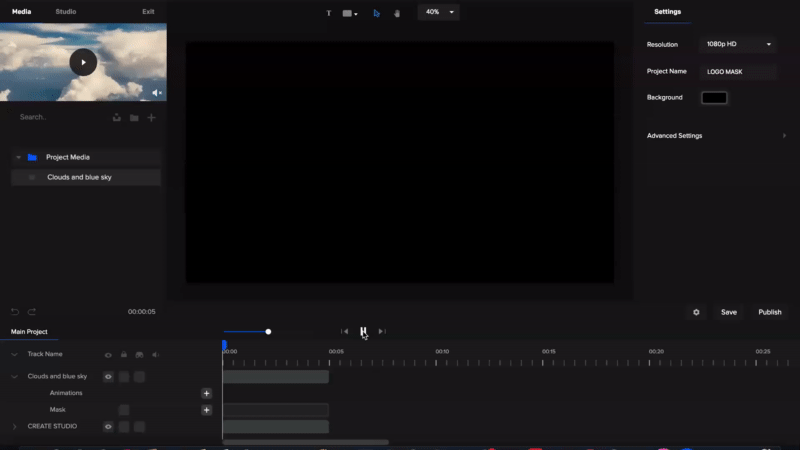 Ok, cool. But, you may think about how to add a logo mask to the text as well to make it look even better...

It's pretty straight-forward.

Just simply drag a video into canvas, then follow the procedure above. The result will surely be spectacular!

What's even better is that you can use a logo mask effect on as many elements as you like. Check it out yourself!