Animated backgrounds are one of the many amazing things inside Create Studio that will elevate your video animation experience.

We prepared a couple of them for you already all you need to do is to click on "Studio" (upper left corner) > Background > and choose your preferred style.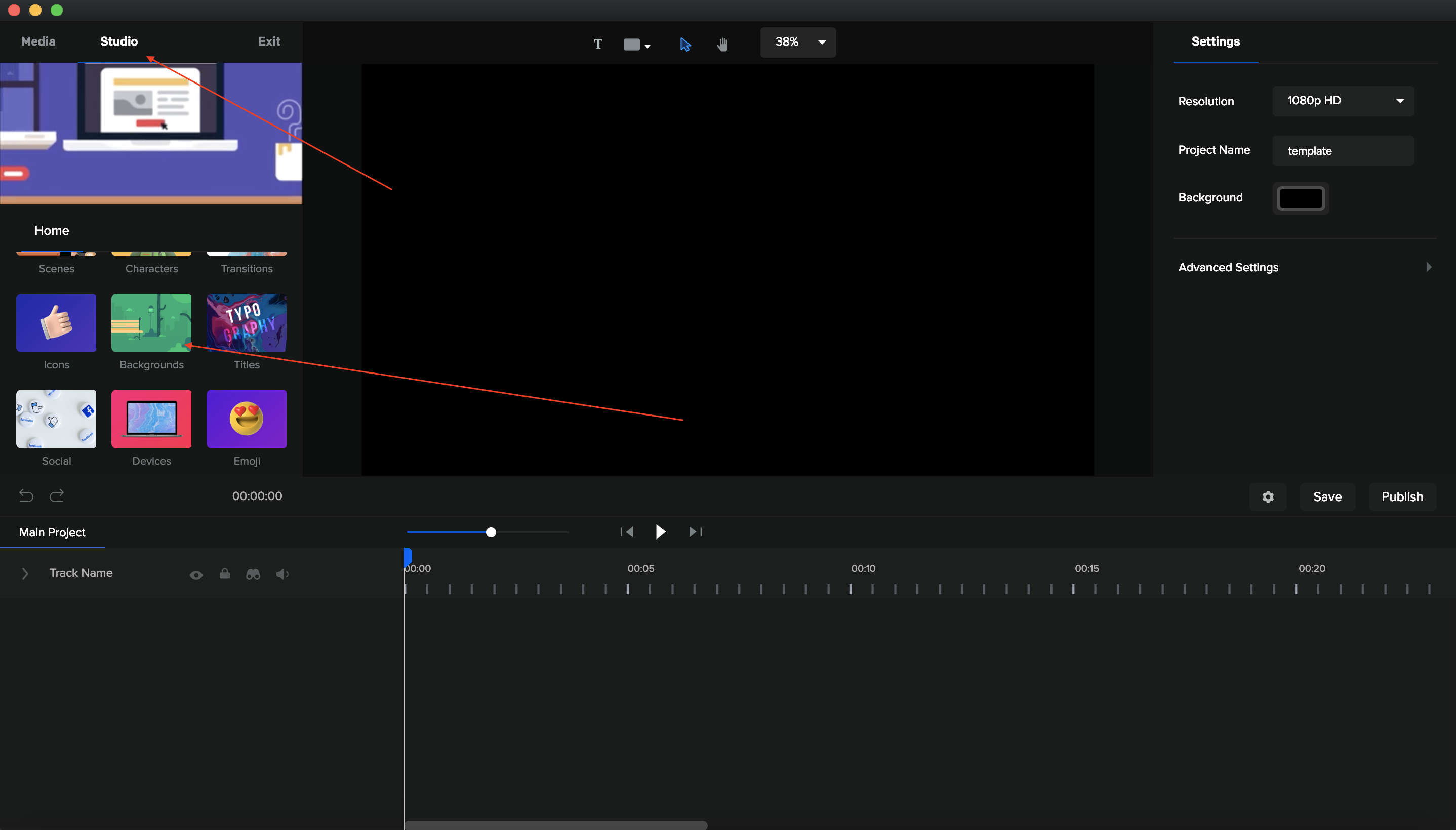 Background animations are basically .svg files imported into Create Studio (you can import existing. .svg files into CS), but you can create similar animations in CS as well.
1) Making changes in animation
Every animation includes many elements. You are free to move them, delete any, or even add your own.
You just need to double-click on the background animation when you add the background on the timeline. After that, you will see a list of all the elements in the group.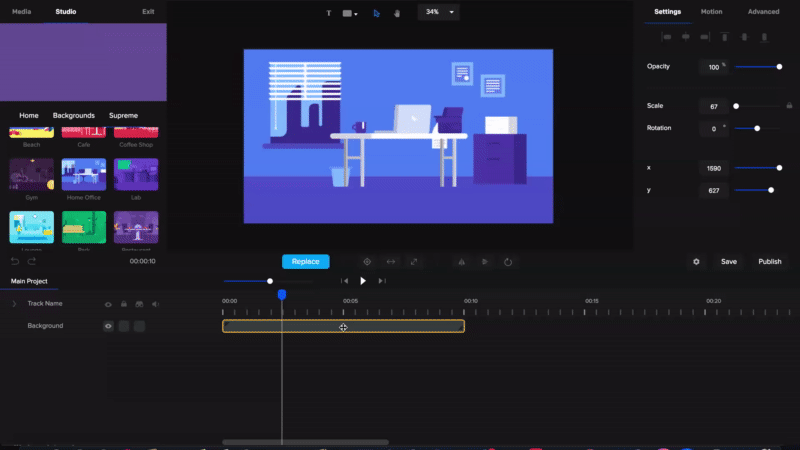 2) Adding characters (other tracks) into animation
What's great is that you can also add your own elements or characters into the animation, for example, a 3D character from our library.

Let's take it step by step.

a) I already added the background called "Lab"
b) I dragged a 3D character named Tom into the canvas and chose an action called "Typing Happy"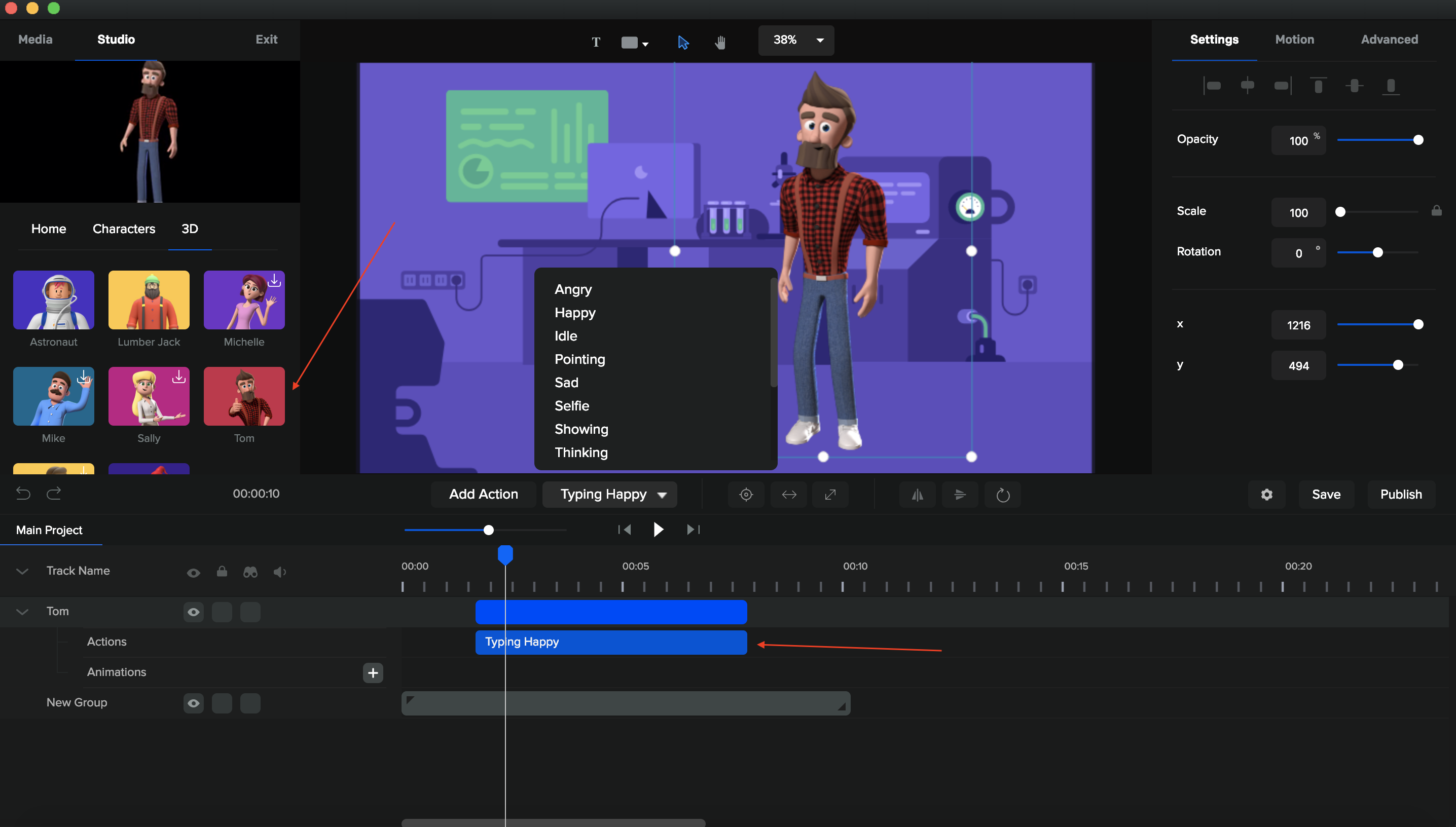 c) The animation of the background is a group of many elements with in and out animations. You need to open the group for editing. Simply, click right-click on the element then select "Ungroup".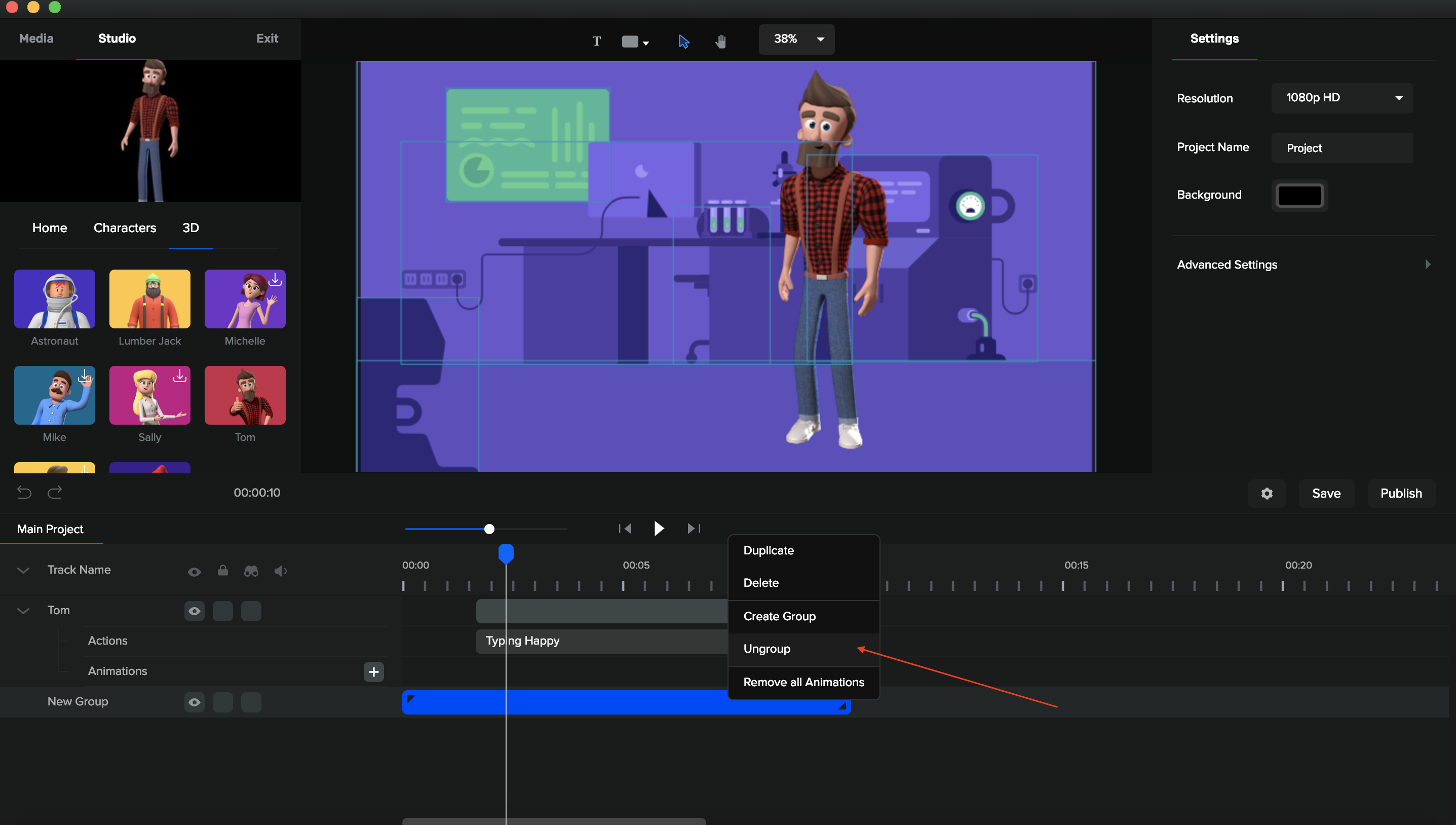 d) After that, you will see all the elements in the group. I want Tom to sit behind the table. So I need to click on Tom then drag his row behind the one named "Table".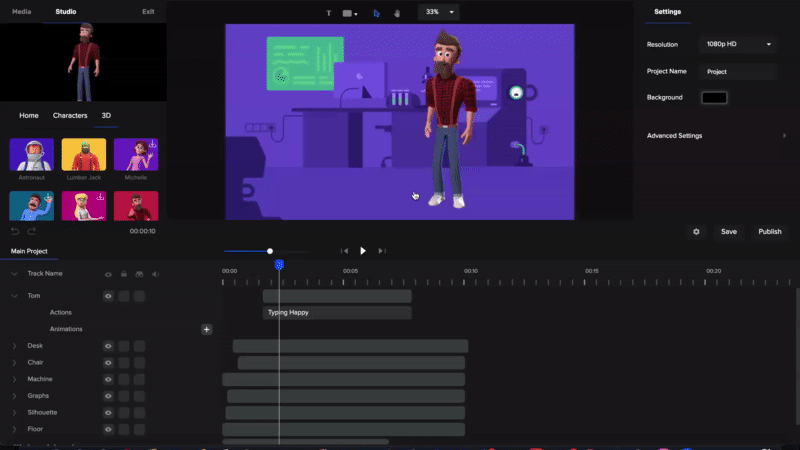 e) Now just make sure that Tom is sitting well in his new position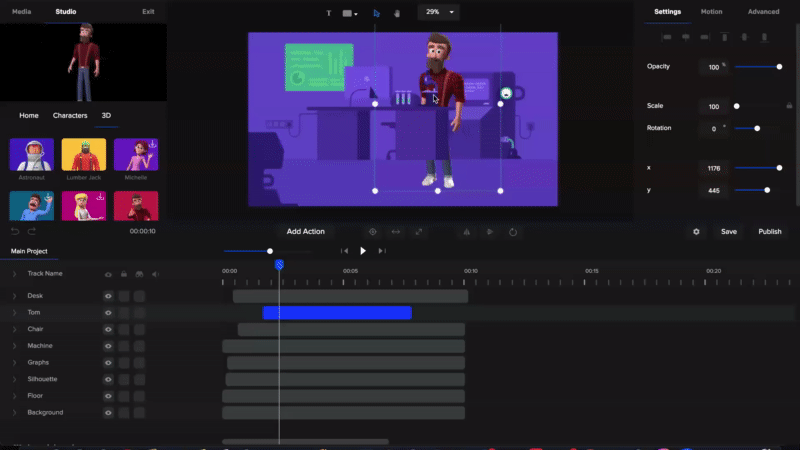 f) Once you are happy with the result, then you need to close the group again.

Simply hold on shift and click on all elements you want to group by right-clicking on the selected elements and choosing "Create Group".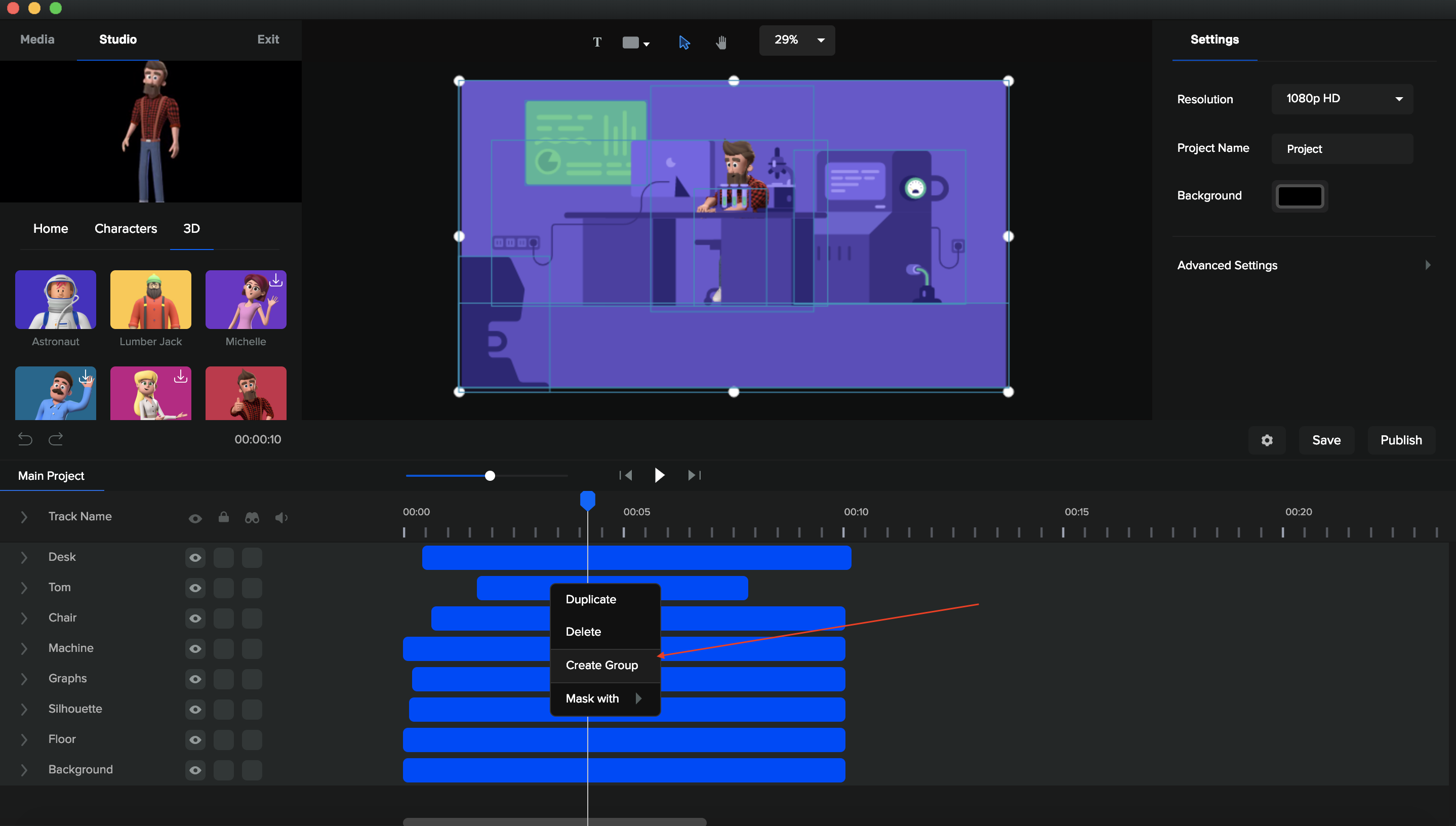 3) Get animations shorter/longer
On the very first view, we do not offer crop or extend animation options when hovering the mouse over a track.
But you can do the following workaround.
Remember, an animated background is a group of tracks. You need to double-click on the group, which opens a view of each track. Now, crop every track into the same length then click back on the main project.
You can extend the animation if you do the opposite ;)