Promote your brand, add context, or draw attention to detail on your videos by adding text to it.
To add some text, click the Text icon on the top of the canvas.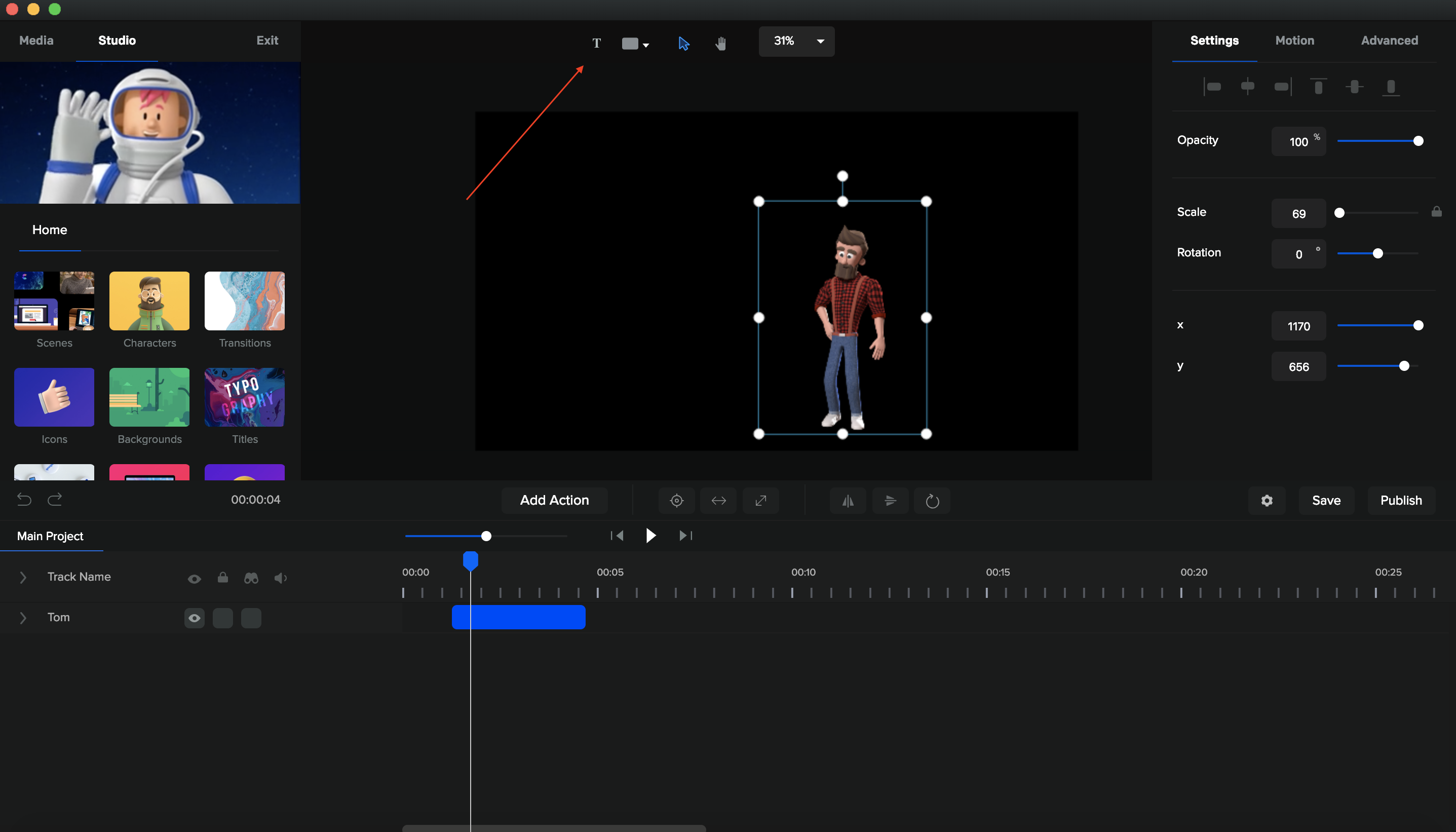 And on the canvas, double-click on the text to edit it.

Or click just once to open the "settings".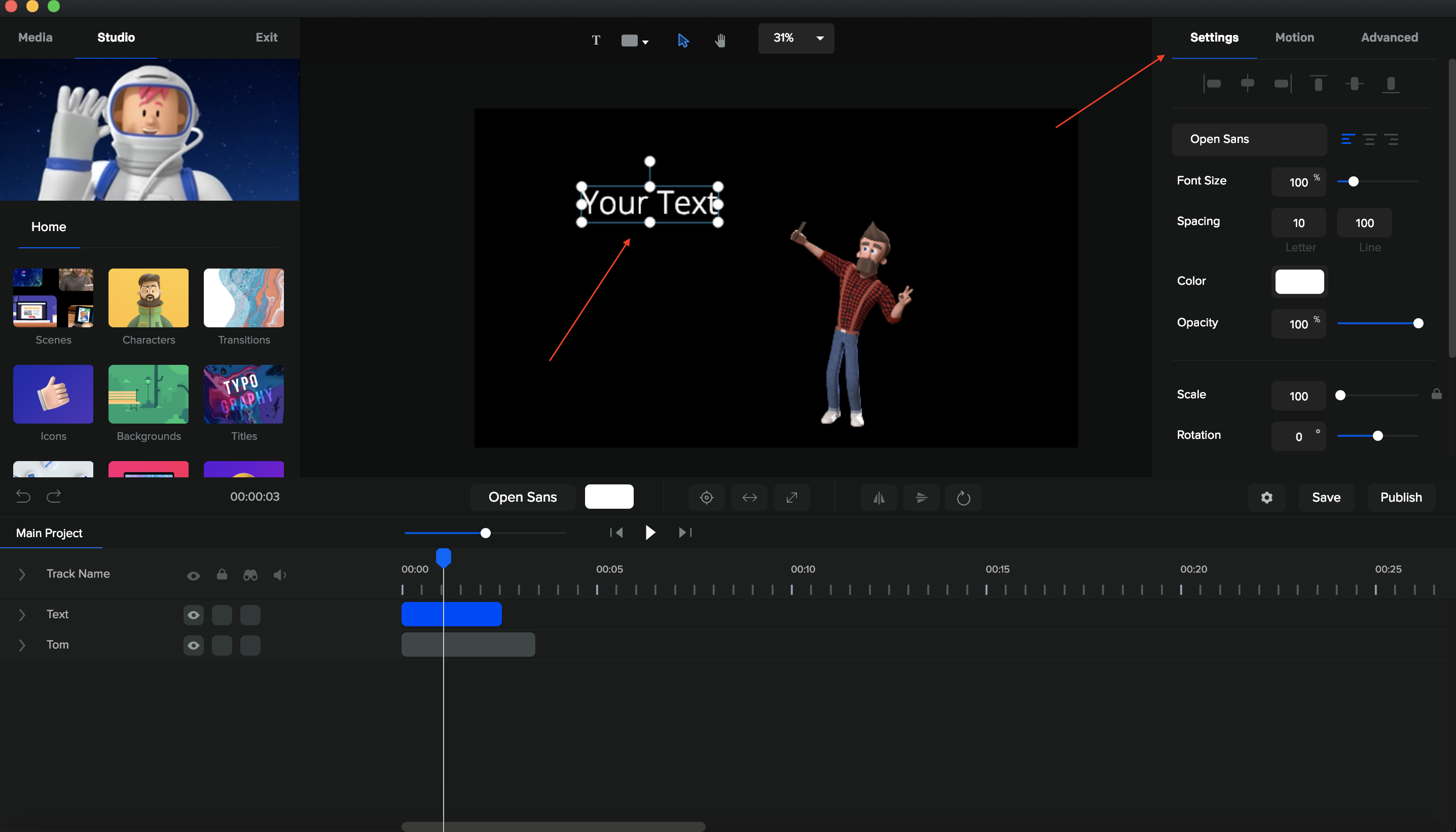 ---
On the right panel, you'll be able to change the font type, alignment, font size, spacing, color, and opacity.
Scrolling down, it will give you additional options to Scale the text, Rotate, and manually change the position.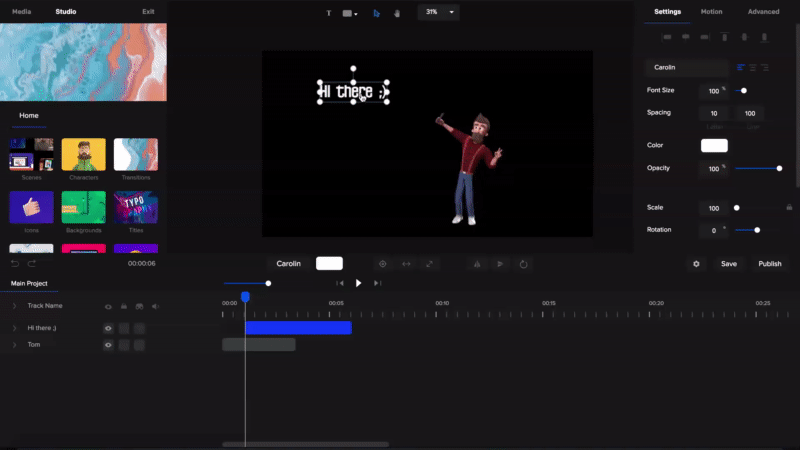 Do you want to use any animation on the text? No problem. Click on "Motion" and choose one of the many in/out effects.
Once you find the best effect for your text (btw, you can use effects with any element in the project), simply mark your choice. 
If you think you want to use the effect again later, then click on the "star" icon. The effect will be added to the "My favorite" folder so you can use it again next time.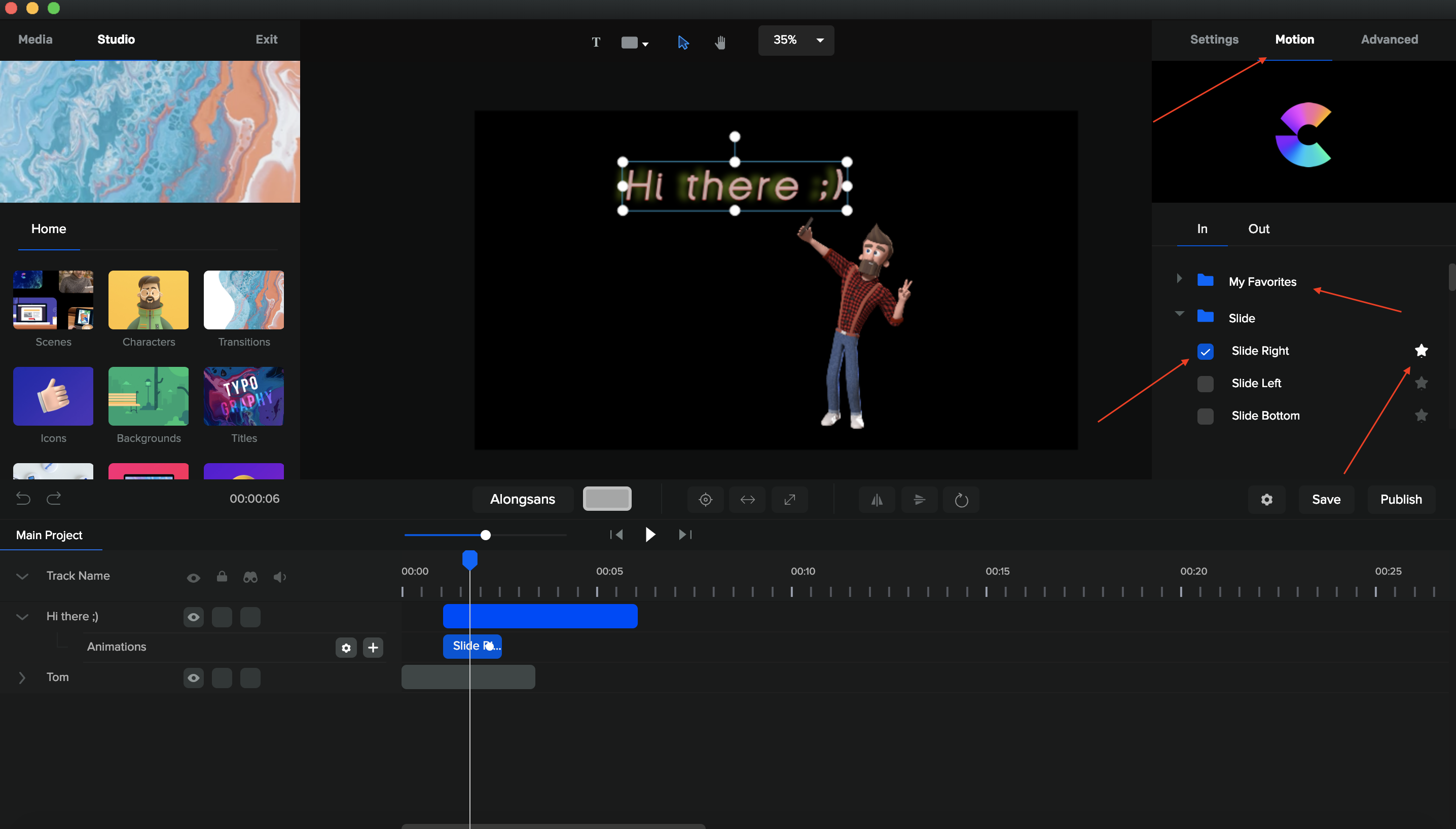 You should also check the "Advanced" setting for using blur effect, border, or skew effect.