The best way you can organize your work is to create a folder, especially if you're making videos for clients or for certain projects.
On the Create Studio home screen, click on Add new folder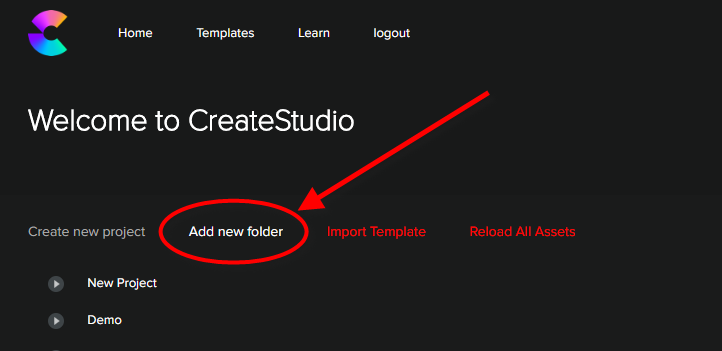 To rename the folder click the pen icon on the right

Enter the name and click the pen icon after the name to save the changes.

---
To move your existing projects to the folder, simply drag and drop your project.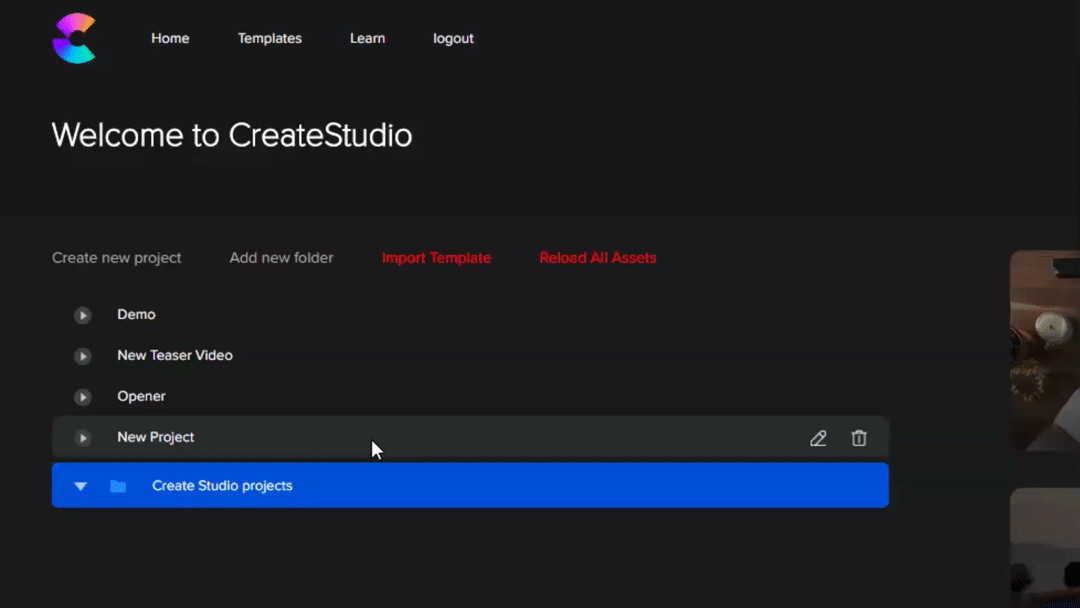 If you want to create a new project inside the folder, click first the folder and click create a new project.