Give your videos more essence by adding animation to your image, videos, or text elements.
First place the playhead on the part where you want to add the animation.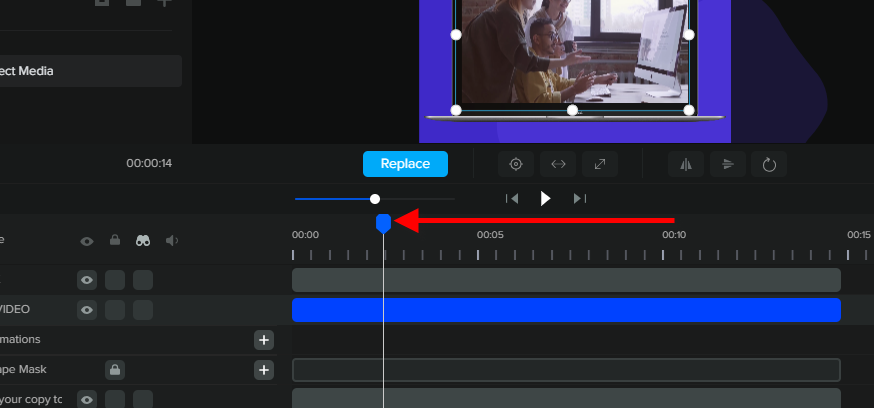 Click the add or + button and select the Animation Properties you want to use. You can select more than one animation properties.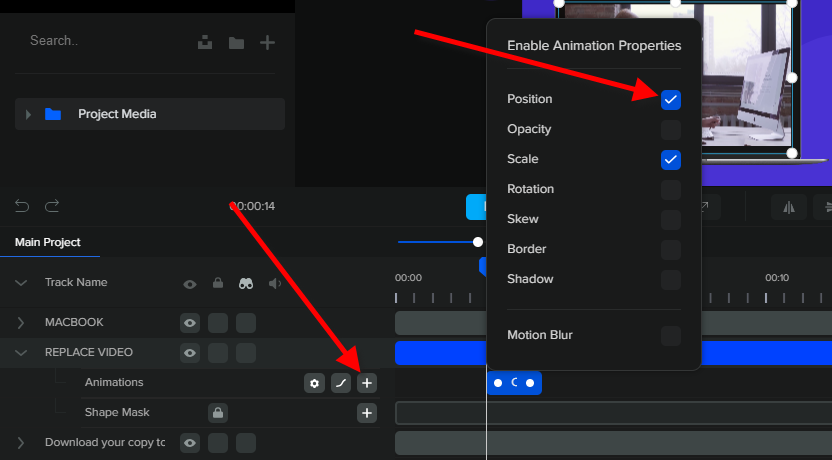 Depending on the animation properties you have chosen, you can then move the element on the canvas. i.e. Scale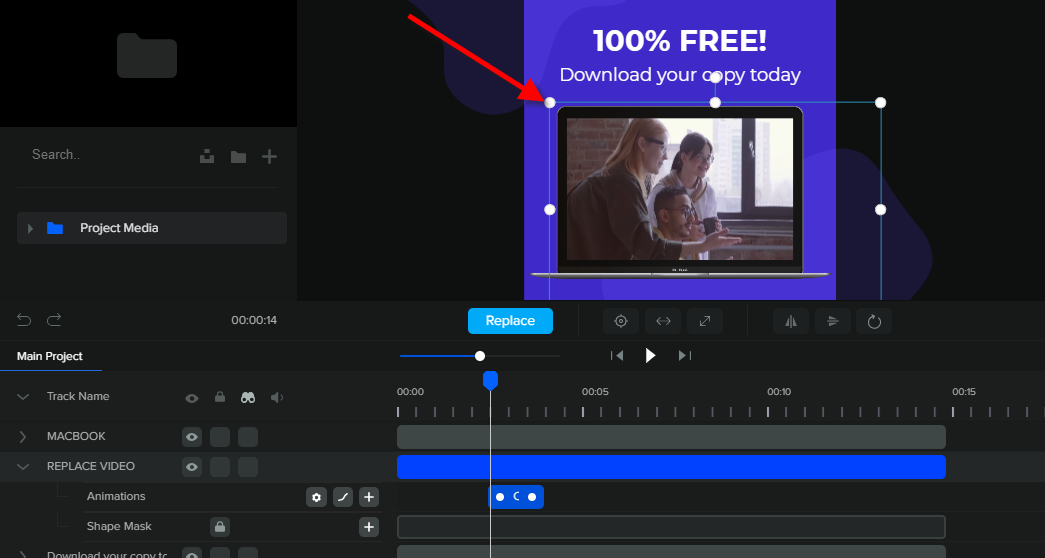 ---
Easing
Easing specifies the motion speed from the start and endpoint of the animation. To change the easing, just simply click the easing button on the right of the Animations option.

From here you can select the type of easing you want to use. You will also see the motion preview above the selection.