Here is how you can publish your project into a video.


After completing your work, simply click on the Publish button.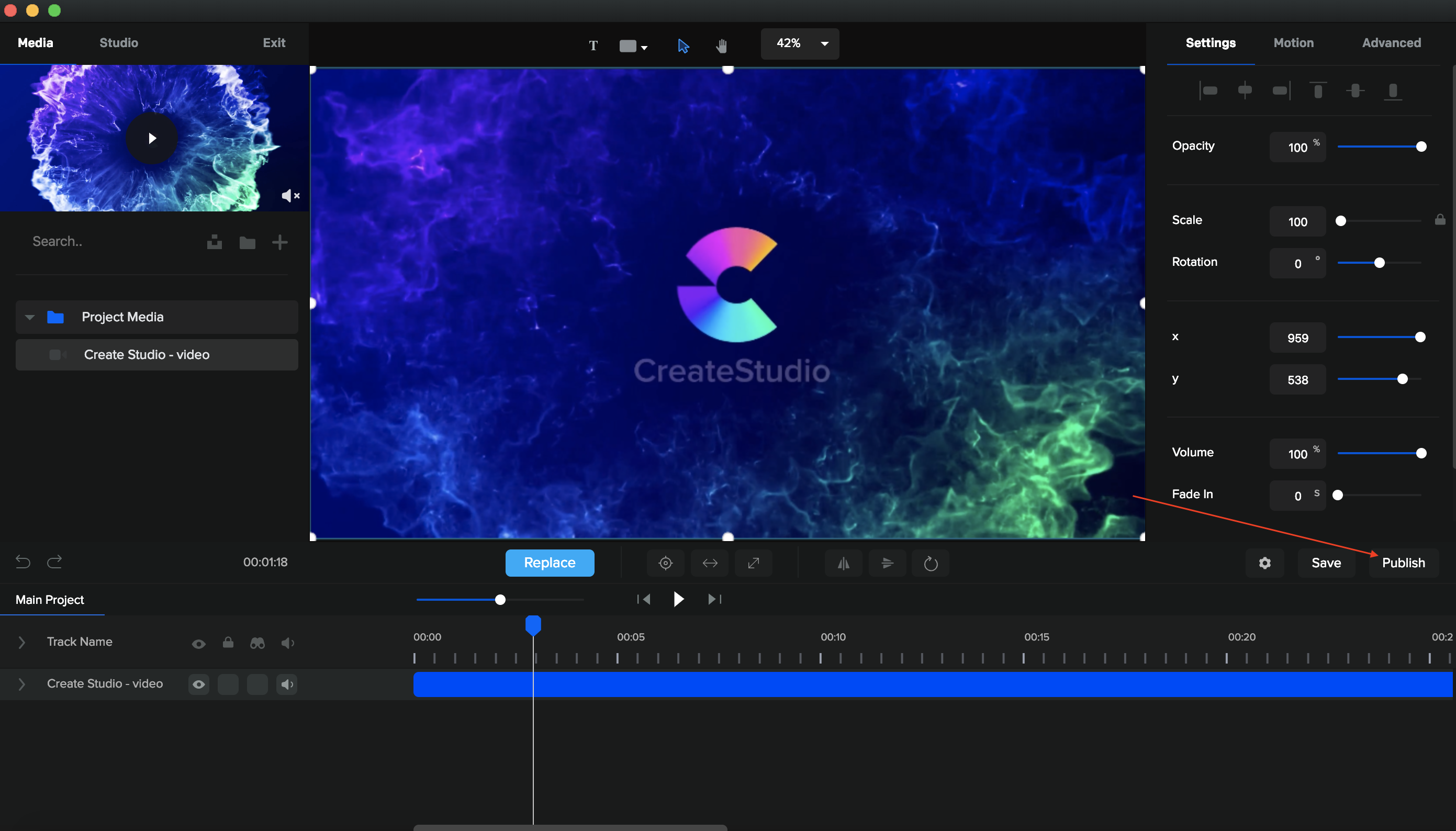 In the Export Options, select the output format .webm or .mp4 (read about difference between them here) and click Choose destination to select the directory where you want to save the video file.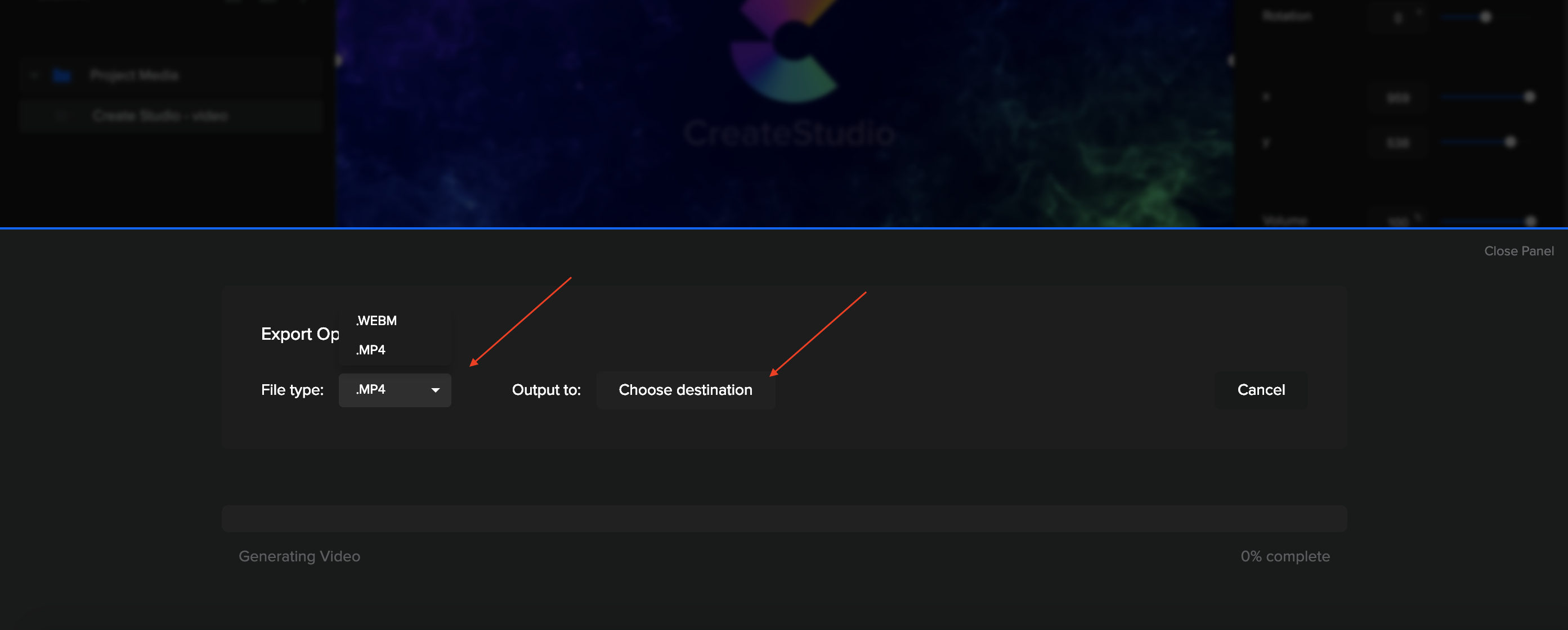 Click the Publish video to start rendering your video

Once complete, you can preview the video by clicking Open File, or you can open the file location by clicking on Open Folder.