Adding simple actions can give life to characters. 
To add an action, click on the character on the timeline and click Action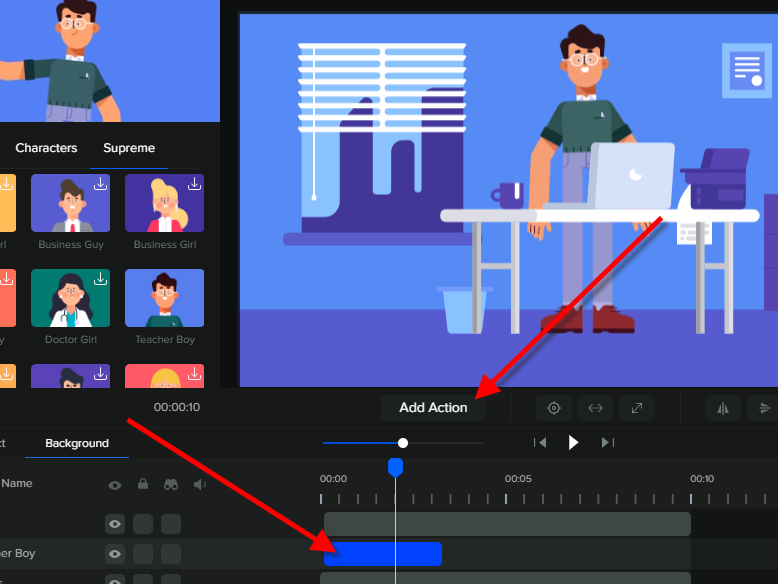 Select from the list, and the action will be added on the timeline. You can add more than one action to a character.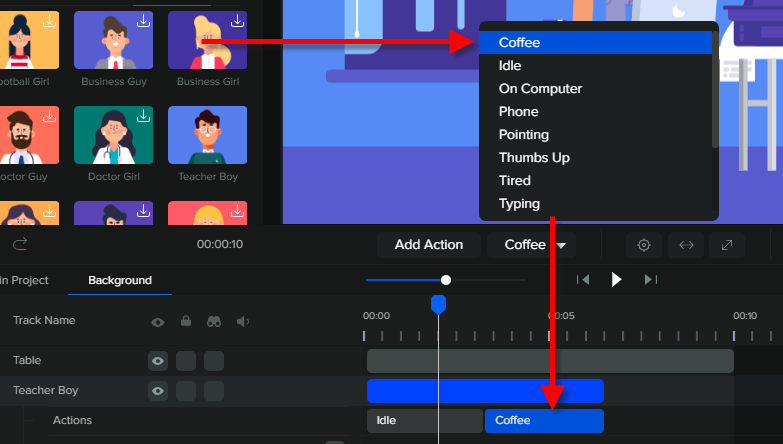 To edit an existing action, click the action on the timeline, and click the dropdown menu and select from the list.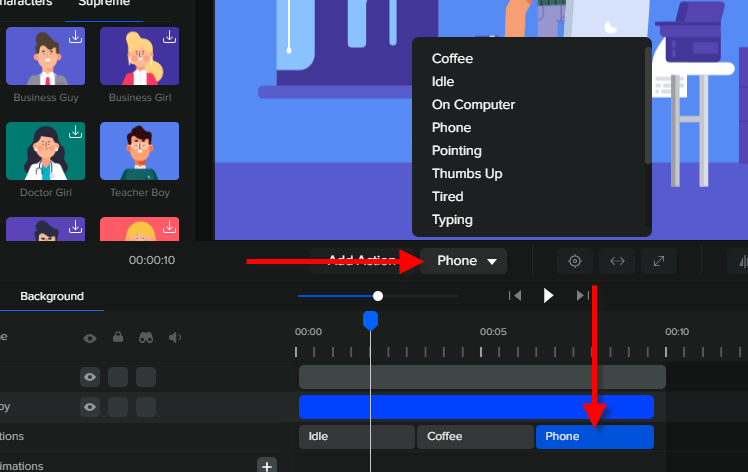 And to remove an action, just hover your mouse over it and click the X button