Almost every video now consists of different clips, and one fun way of connecting these clips is through video transitions.
To access the transition library, click on Studio.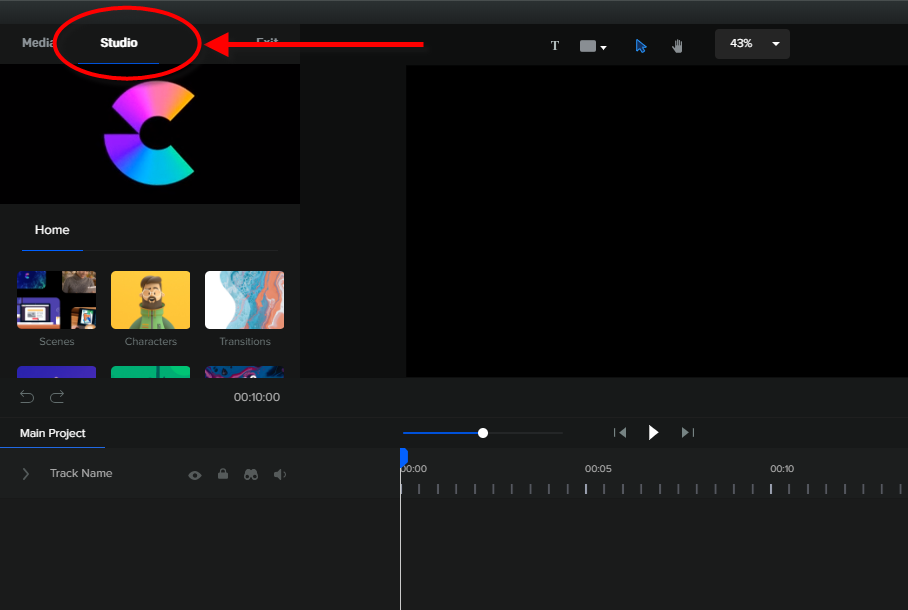 Below the preview window click Transitions.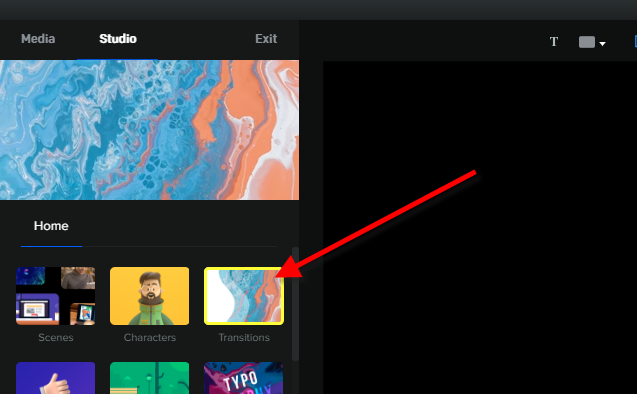 Select the type of Transition.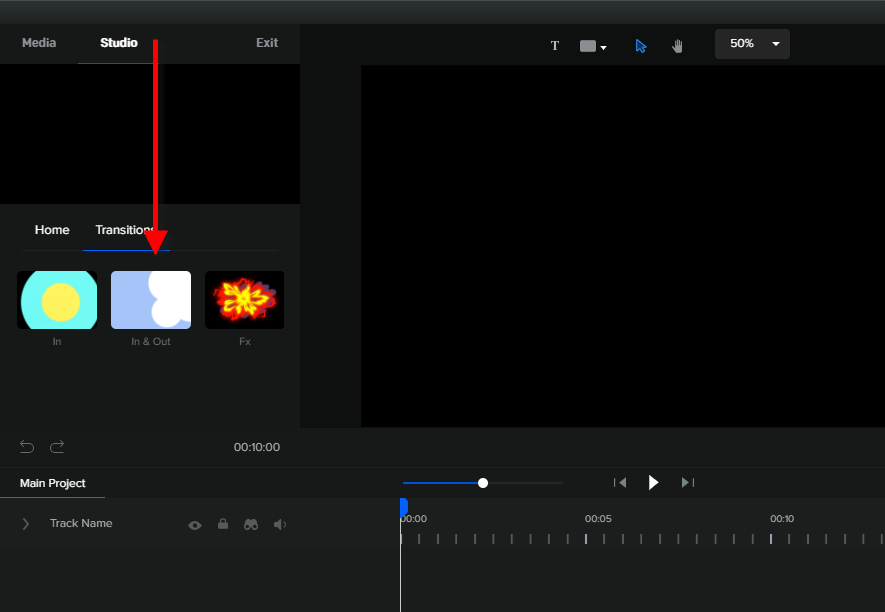 Click the download button on the transition you want to use (You'll only need to download it once if it's the first time you use the transition).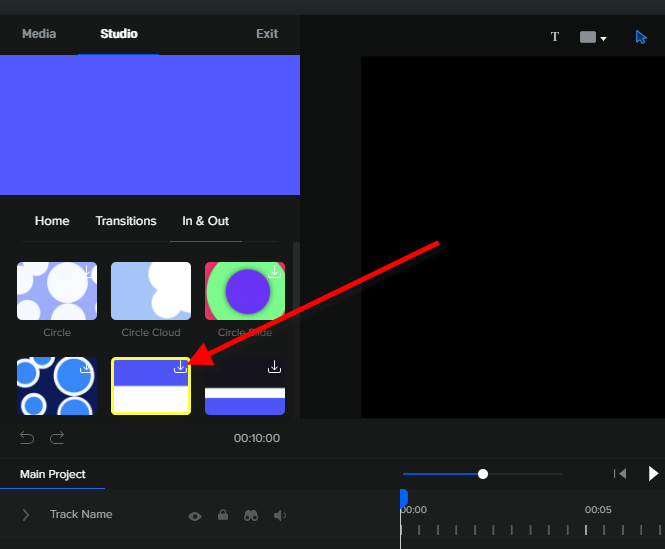 After the transition is downloaded, drag and drop it to the timeline.