Well, this is a commonly asked question as you probably noticed that we do not have any visible icon for this action.
Still, you can crop almost any track by dragging the end of a track to the left or to the right. Depending on the part you want to cut off.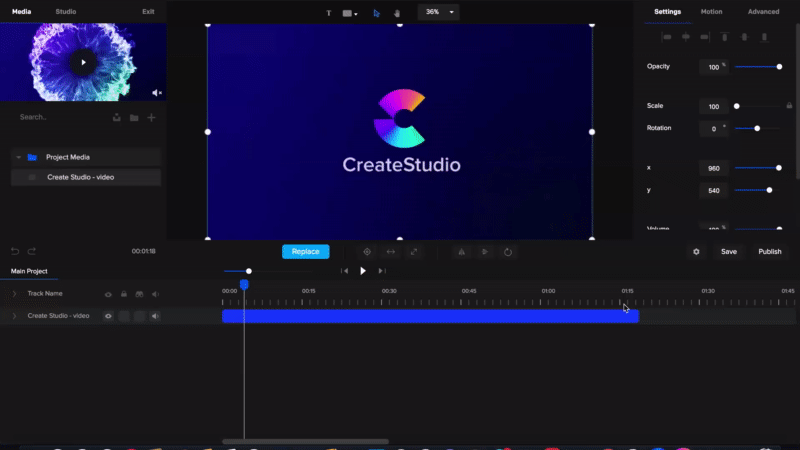 As mentioned, there are some exceptions, such as Animated backgrounds. You can't get these tracks shorter by using our cropping feature.
There is, however, a simple workaround if you want to get them shorter.
Remember that an animated background is a group of tracks. You need to double-click on the group, which opens a view on each track. Now, crop every track into the same position then click back on the main project.
You can extend the animation if you're doing the opposite ;)