Adding great music gives a nice touch for any video. It does not only make your videos more interesting but it also gives professional value to your videos.
To add music, simply click the import media button and select your audio file.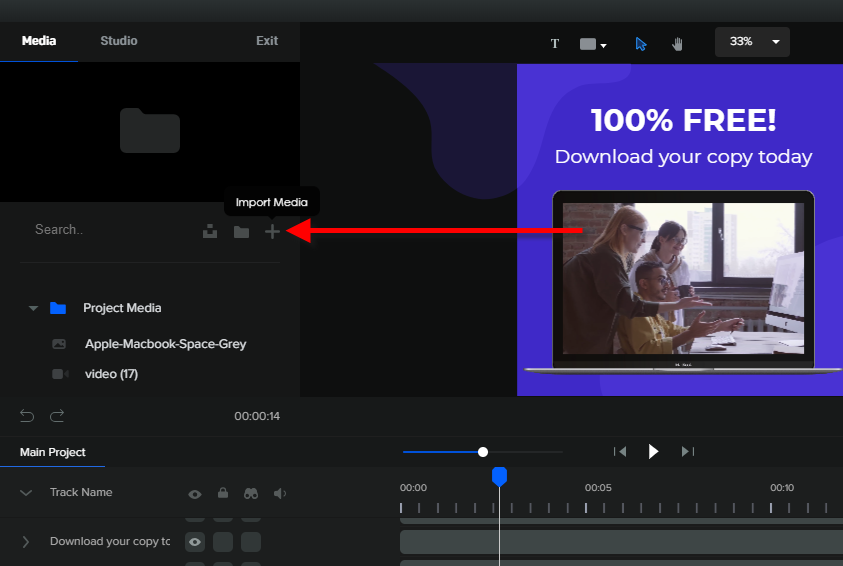 Once imported, drag the audio file to the canvas to add it to the tracks.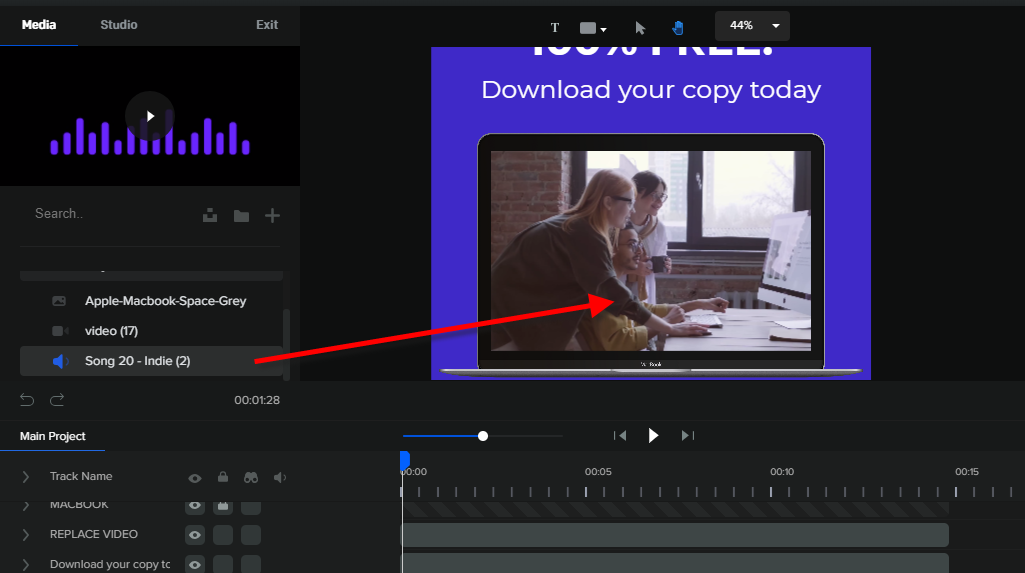 To view the audio waveform, just click the dropdown arrow on the audio track