Create Studio allows you to zoom in and out to give a more dramatic effect on your video or if you want to display a full view of a part of your clip. 
1. First place the playhead where you want to make the zoom.

2. Click the arrow on the left of the track name to open the Animations options.

4. Click the add ( + ) button and select Position and Scale.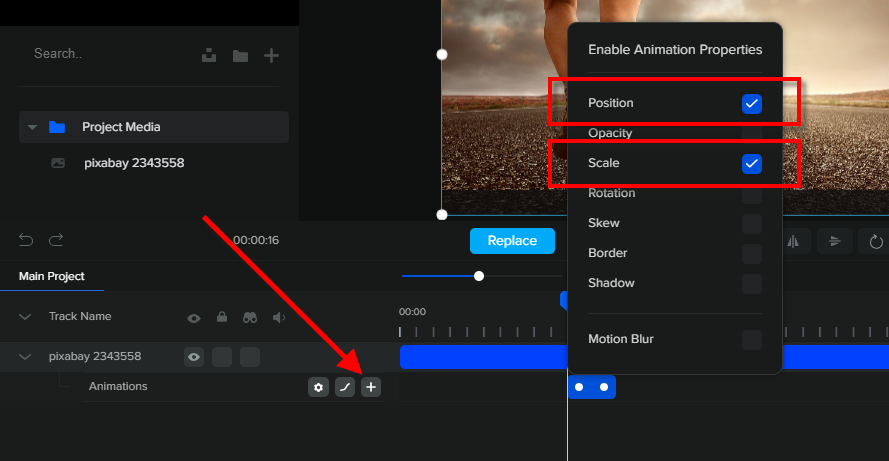 5. Move the playhead out of the animation clip and increase the scale, and place your clip on the canvas to position or focus the zoom.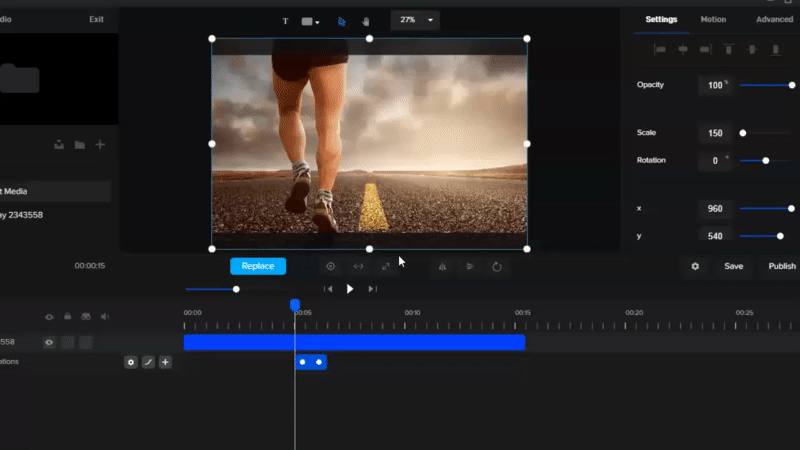 6. Right-click on the animation clip in the canvas and select Reverse.

---
It will now zoom in where the zoom animation is placed.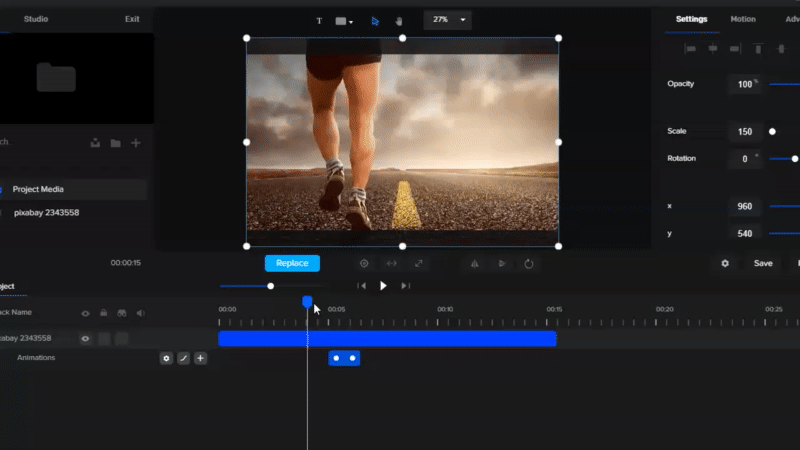 ---
To zoom out, right-click on the animation clip and select Duplicate Reverse.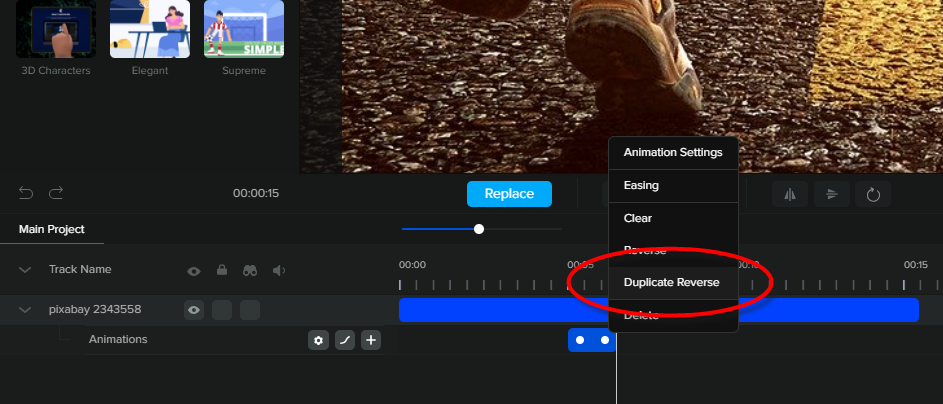 You then need to drag the zoom out clip on the timeline where you want to zoom out.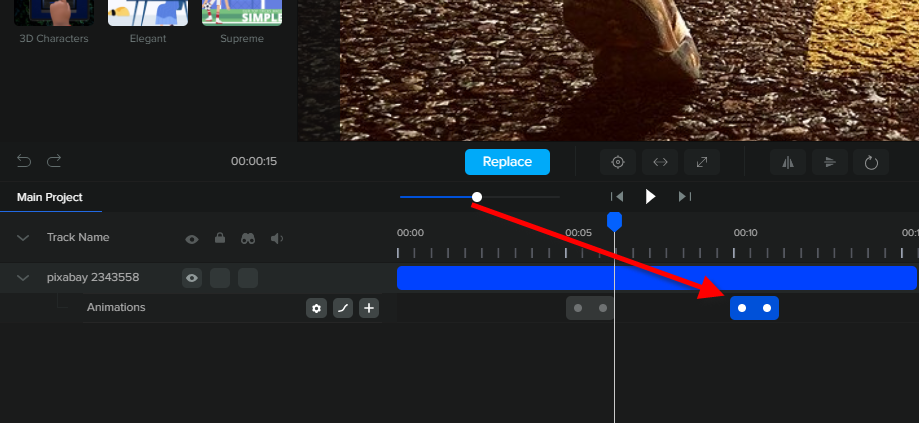 ---
And voilà! Your video now has a zoom in and out points!