Usually, if you want to crop any media, you need to drag the track to the left, as described here.
That works for any character, but if you try it for an action, it will not work.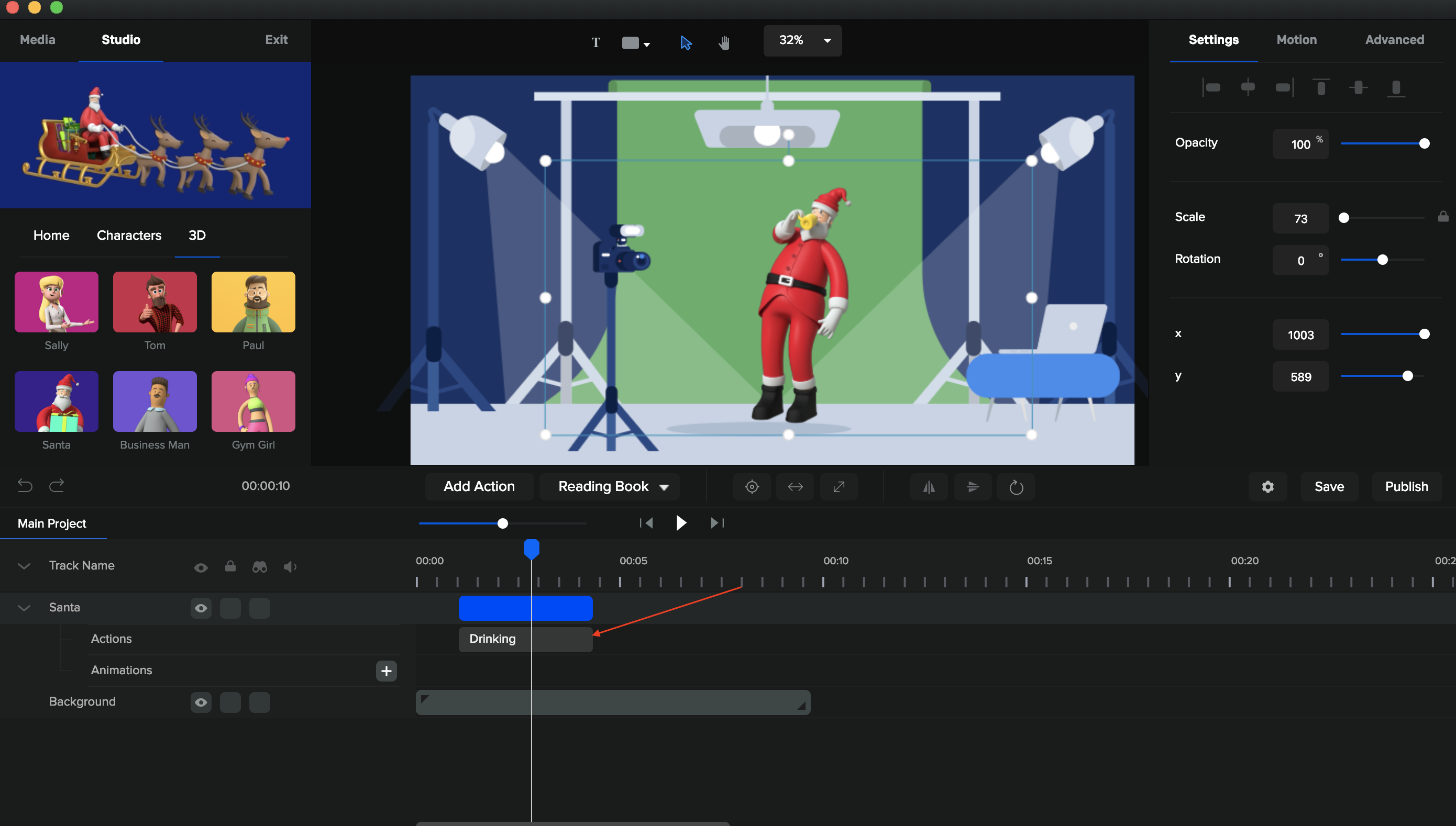 But no worries, there is a simple workaround. All you need to do is to crop the main track of the character, which automatically cuts the action as well.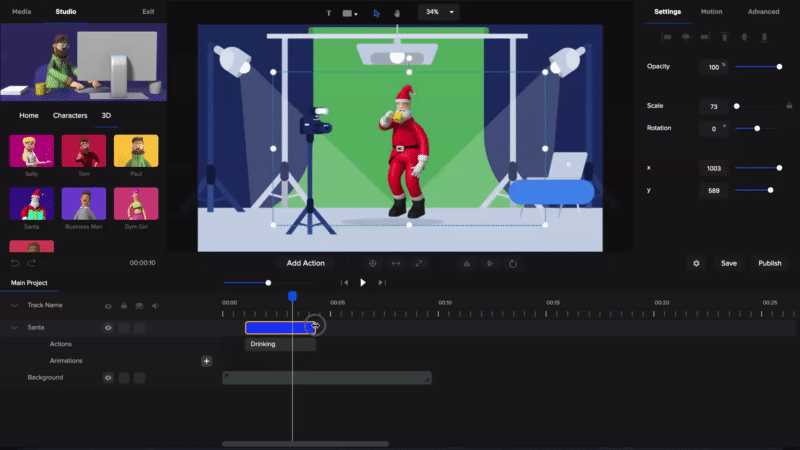 Check here about how to extend the character action duration.