Note: The audio library is available only for those who purchased our PRO media package HERE. Other users can import their media files into Create Studio only from their resources.
Here is how to find the audio library in your Create Studio editor.
Once you open the editor, click on the "Media" icon.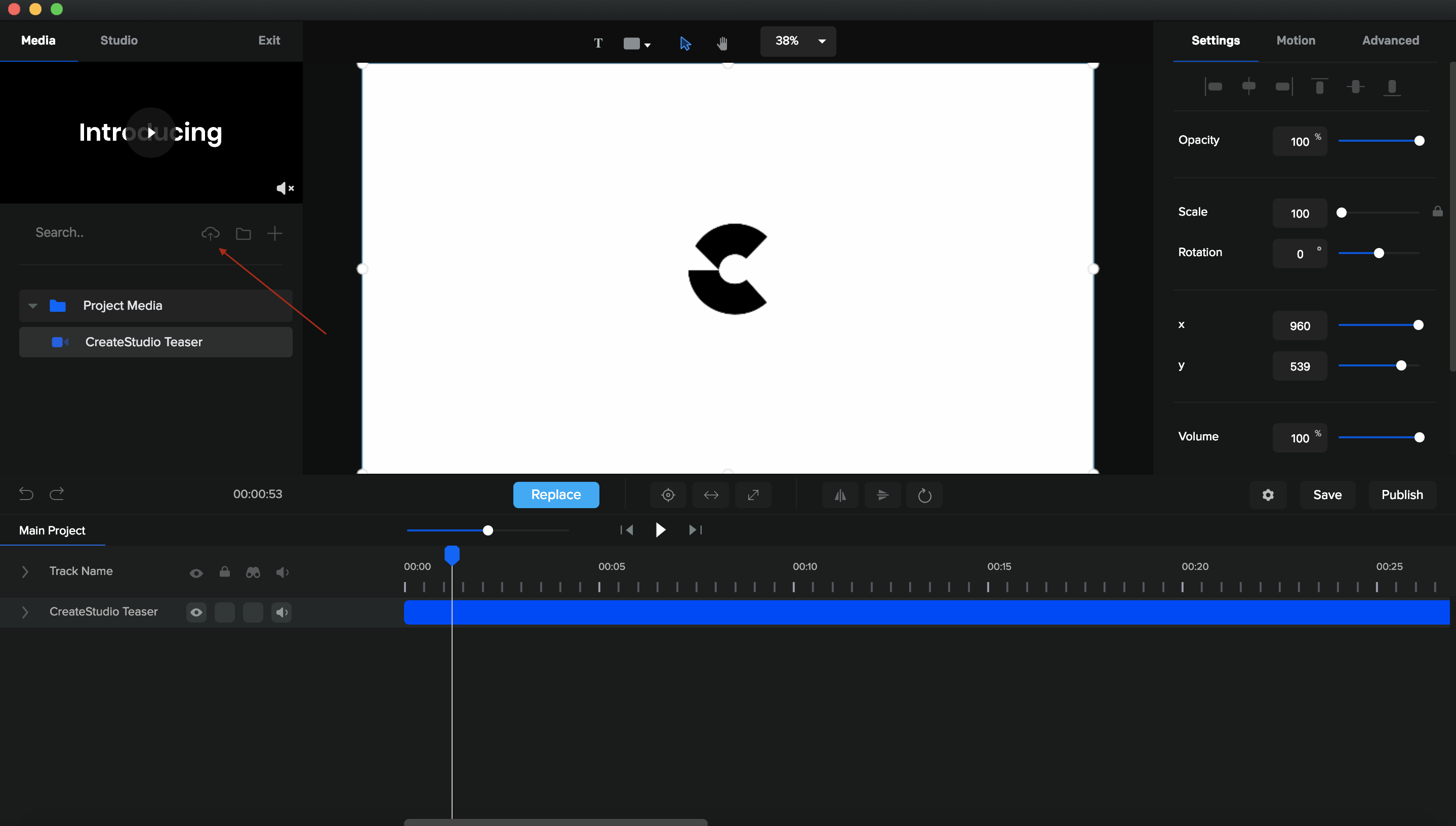 That's it. Now, all you need to do is to find the best audio track for your project.

We tried to make things easier for you, so we prepared a couple of categories, where you can preview any audio track first. Once you find the best one, click on the "Download" icon, and the track will be immediately added into your project media folder.