Once you've completed the payment, you will receive an email with your extra licenses. If you have not received any, then please check your spam folder first. If you still didn't receive the email, then please submit a ticket with a copy of your invoice.
Alright, let's get back to the topic. Using licenses is super simple.
First, open CreateStudio then click on "Account"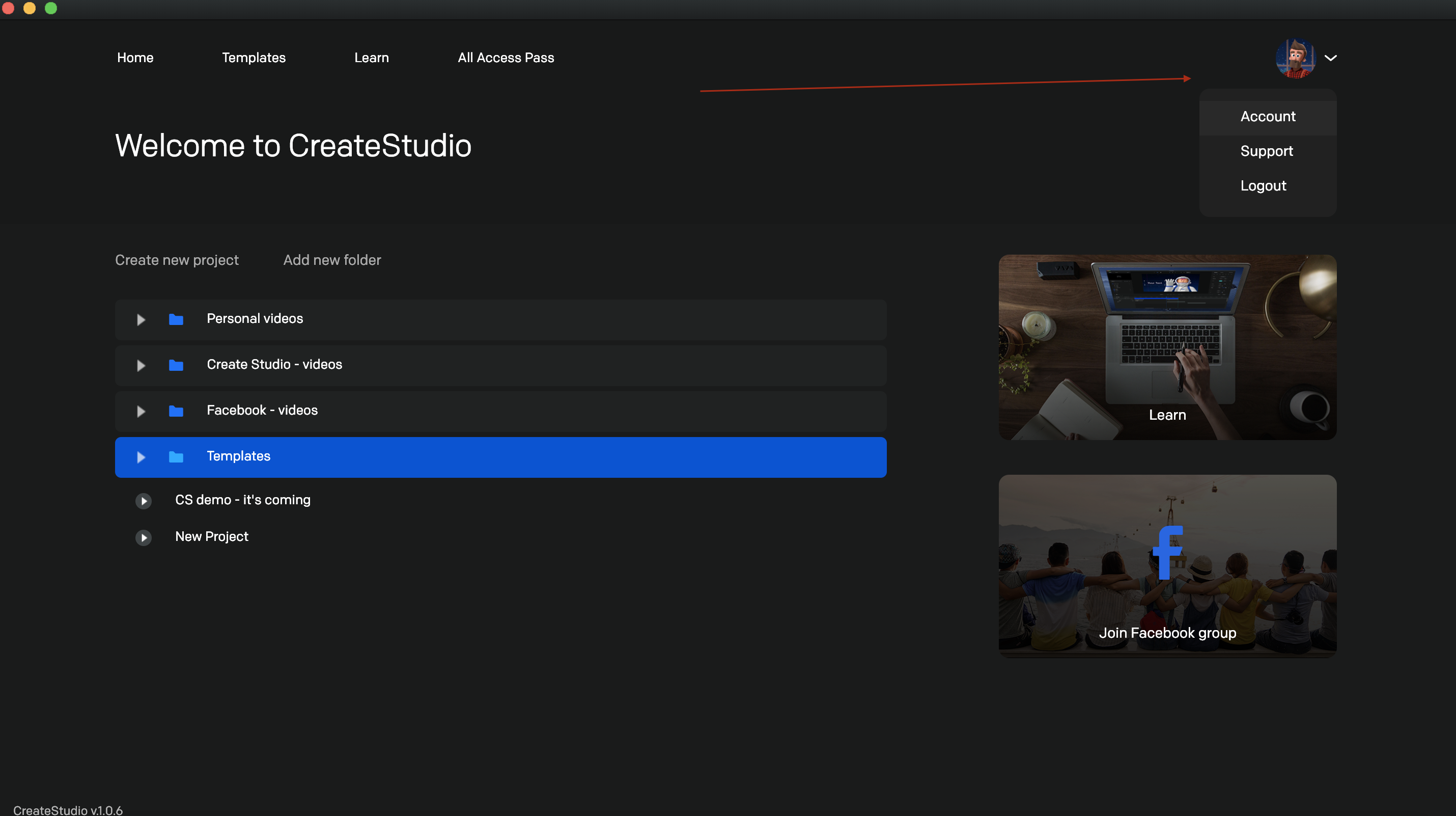 Now, you need to insert the license code from the email and your preferred email.
Click on the "Redeem" button, after that we will then deliver the email to your colleague's inbox (They may need to check on the spam folder),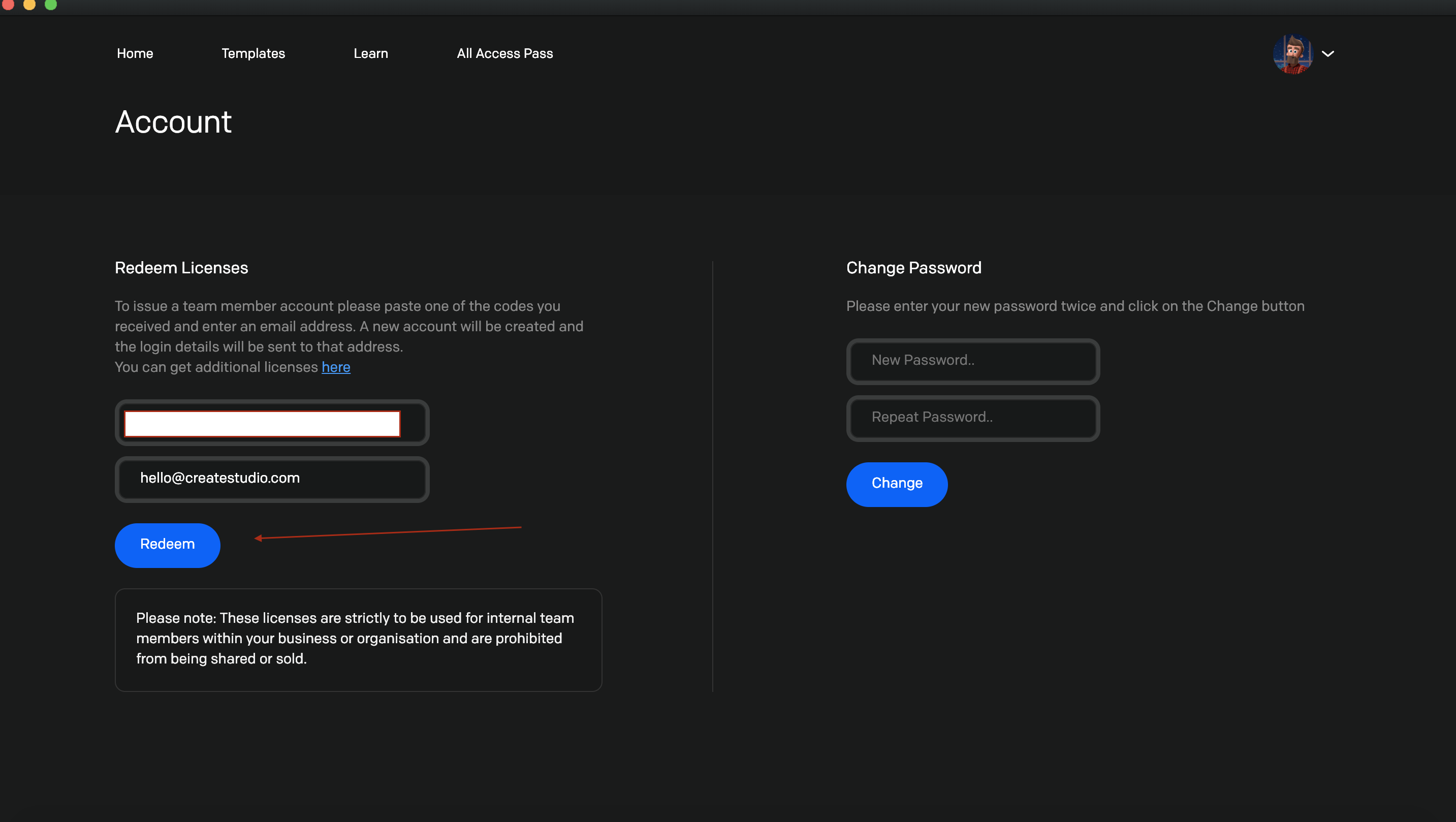 The receiver gets their access details to the software (only into the main license without the upgrades).
For now, if you decide to delete a redeemed license, delete and use it for another person, contact our support team with the details.
One Agency license gives you access to one device.
Please note: These licenses are strictly to be used for internal team members within your business or organisation, and are prohibited from being shared or sold. Otherwise, our lawyers would have to take action.