Text Masking allows you to display images and even videos inside a text. 
With just a few simple steps, you can add text masking to your projects.
First, add your text and the background image or video on the canvas.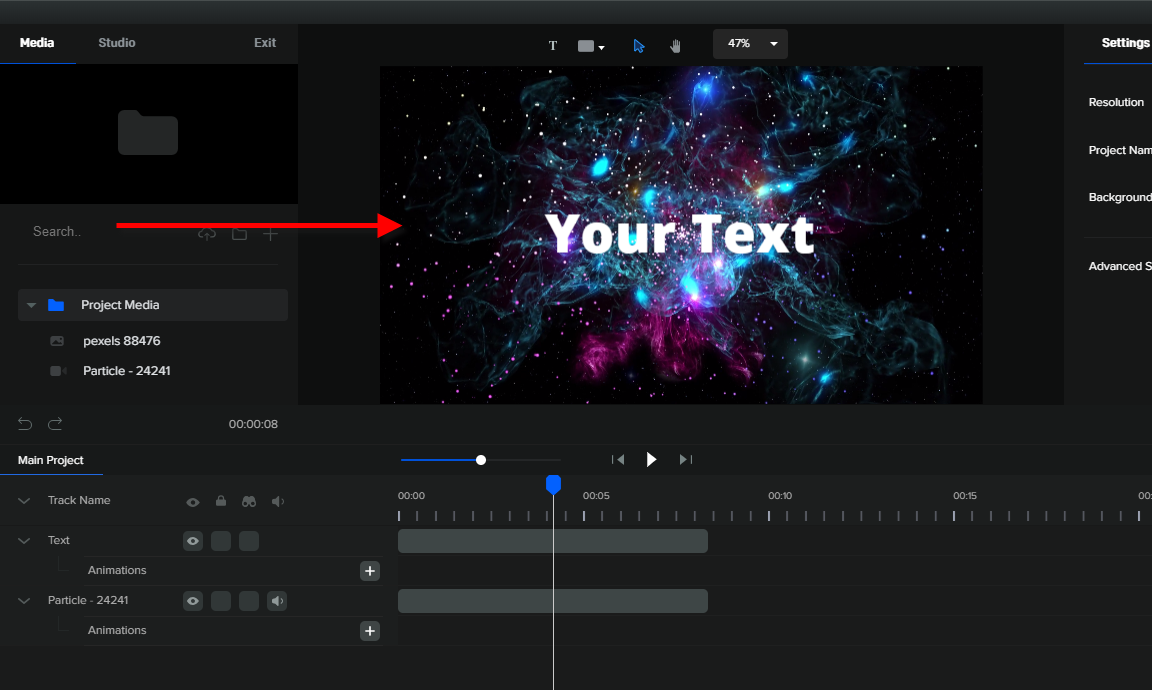 If you have multiple texts we suggest renaming each track name so you can easily identify the text layer you want to mask with. To rename a track, just double click the track name.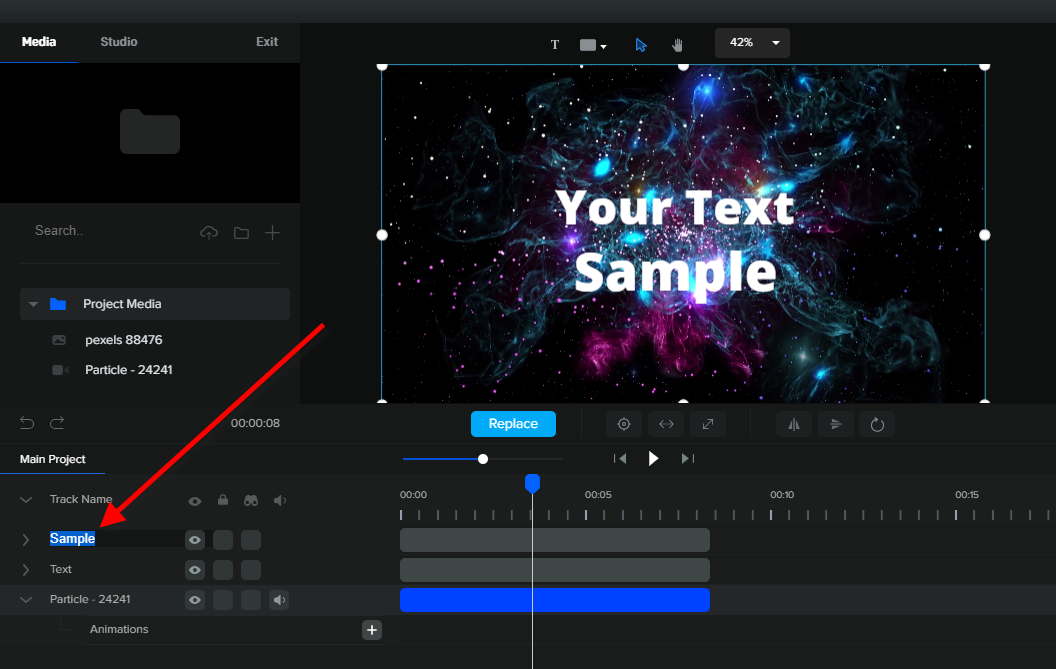 On the Tracks or timeline, right-click on the image or video and select "Mask with" and select the Track name of the text.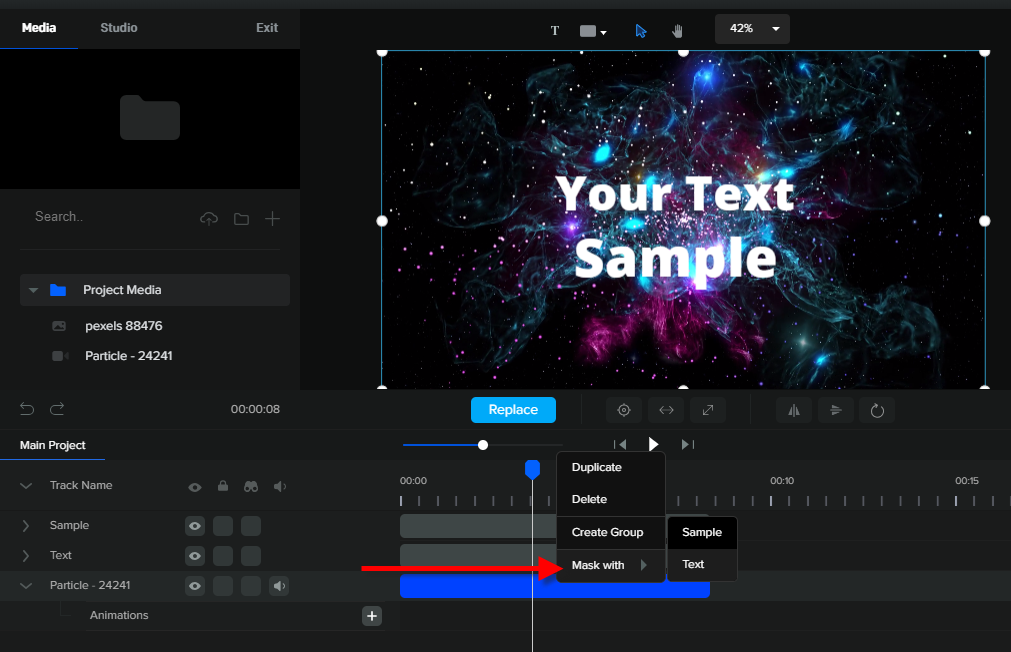 ---
You now have a Text Masking!