You can create very effective videos showing your website or just any video on the screen of a computer/tablet or wherever your imagination takes you.

For our training example, I picked up one of our characters, but there are far more scenarios for using this cool option.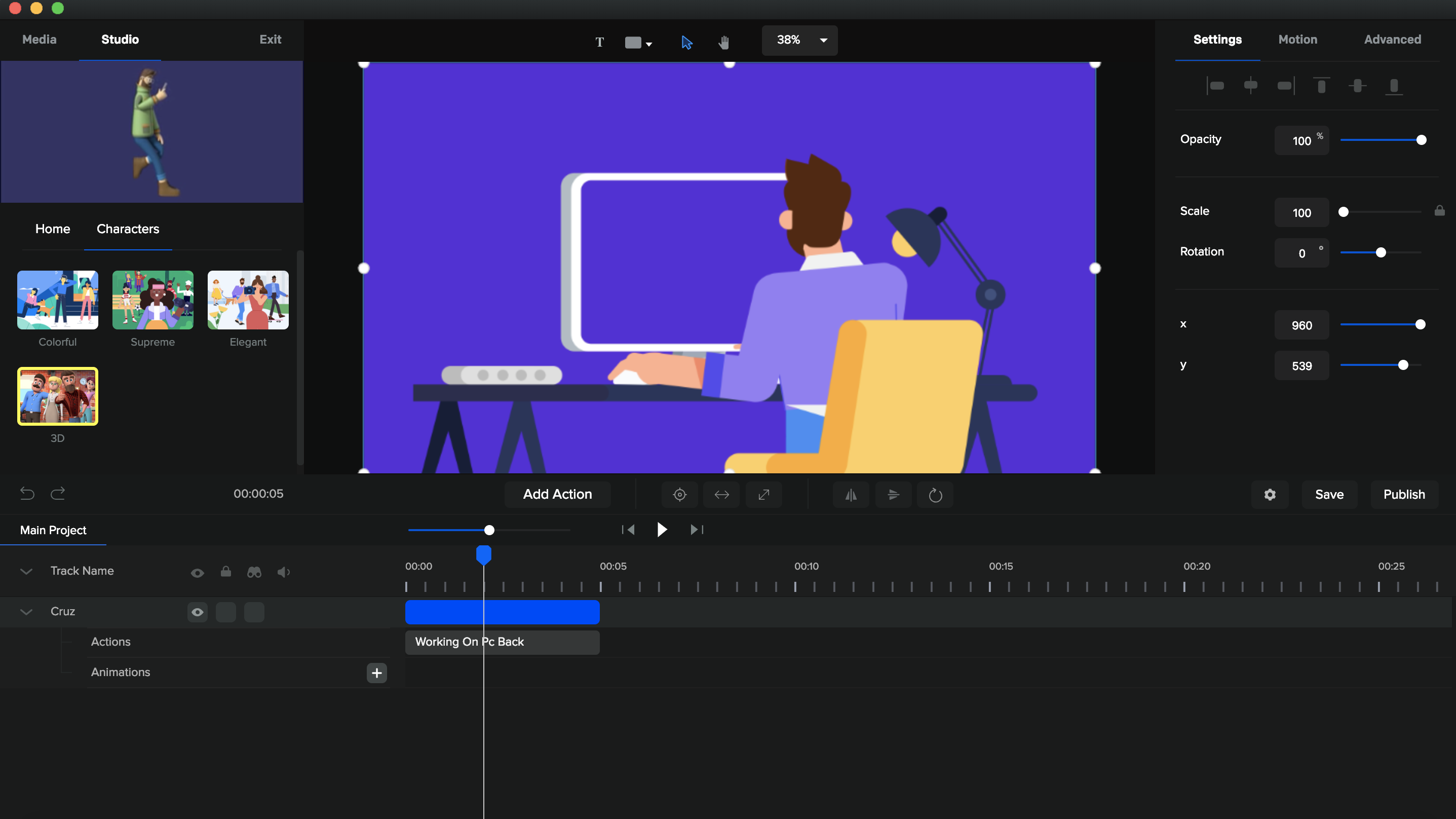 As a video showcase, I just recorded our website, which is a video hosting platform called Vidello.
I recorded the video using our other software called Create by vidello, but you may use any tool you like. For recording quick short videos, we like Loom as well.
Now, just drag your video image into the canvas.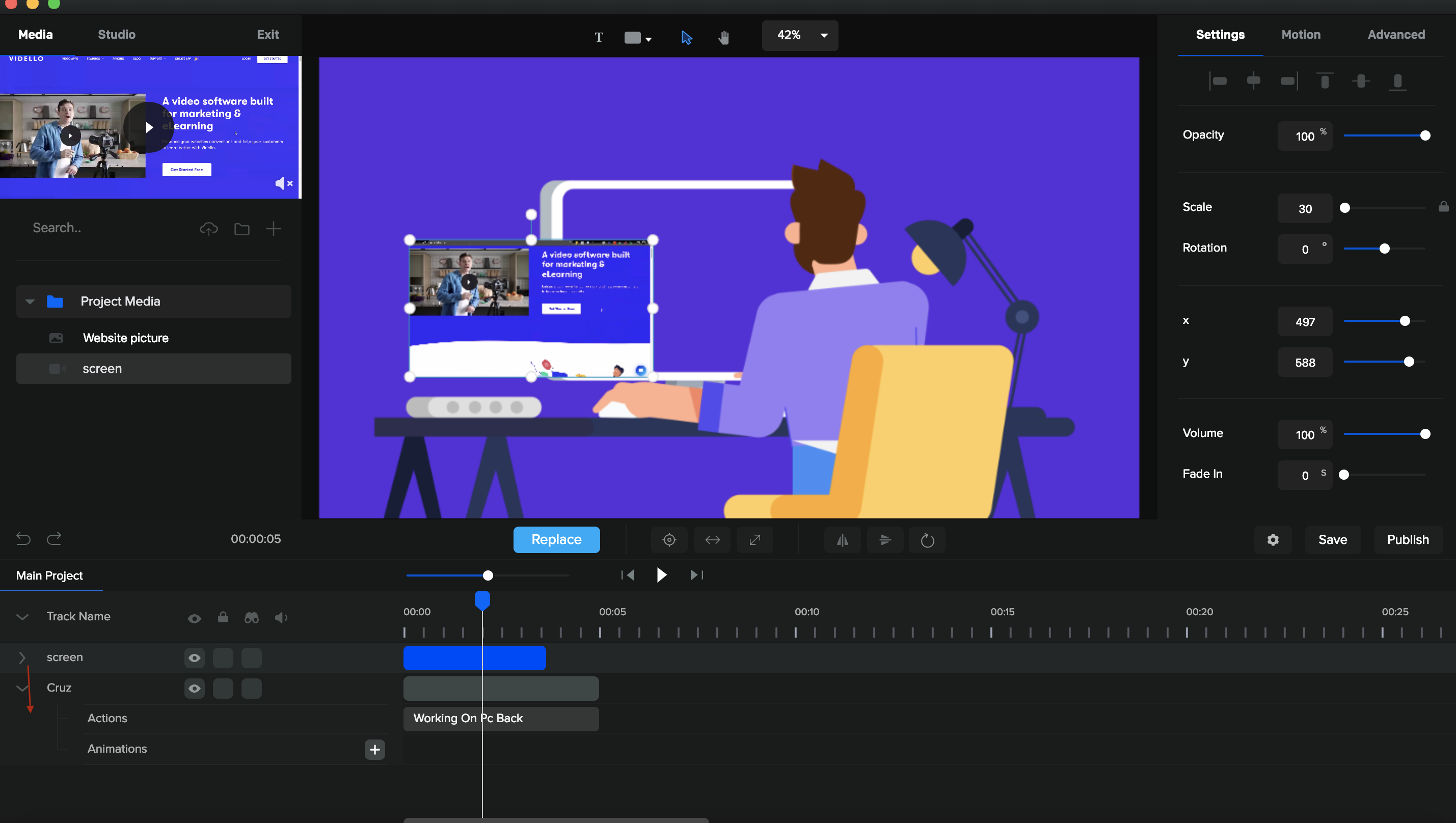 Now, you need to get the video track under the track of character. Drag it to the left part of the timeline down.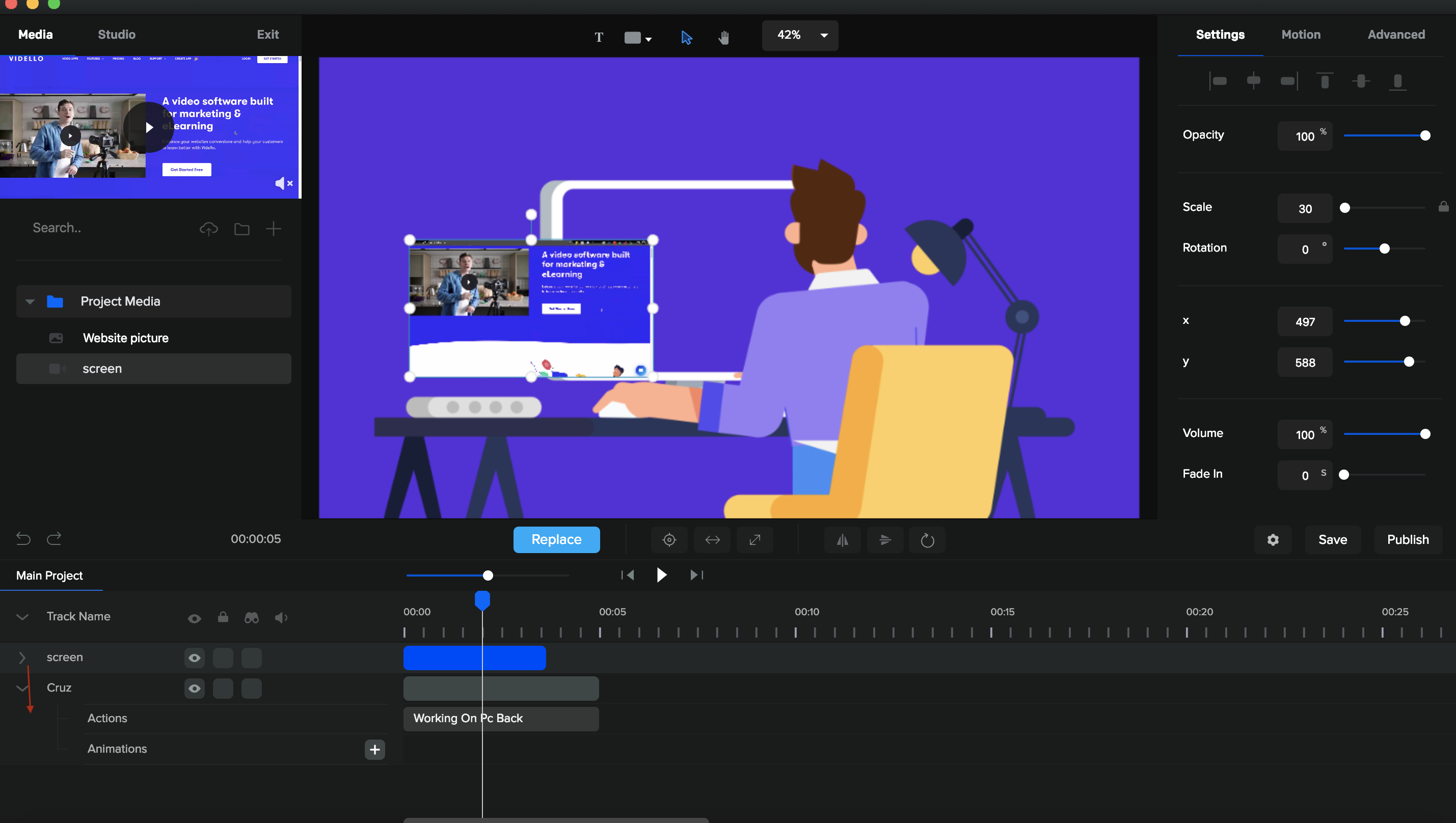 Cool. We are just getting there.
Now, you need to deploy shapes and get ready for masking just to make it look as good as possible.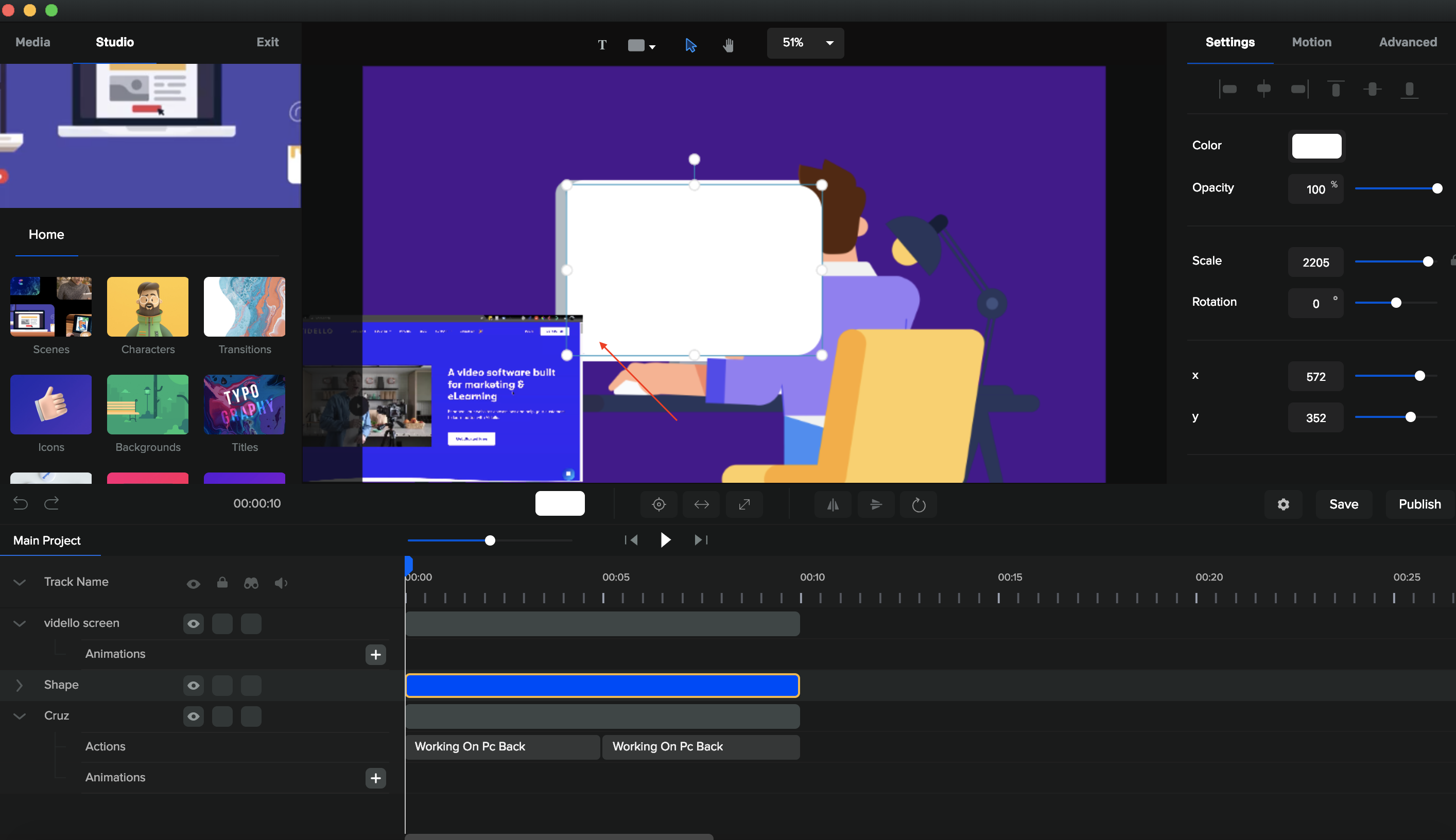 Looks good > now, you need to the fit video on the screen > use our masking feature > move the layer below the track with Cruz.
Here is the result...