Did you know that some of Create Studio's 3D backgrounds can be edited to perfectly suit your scene?
You can add or remove elements like furniture, plants, lamps, toys, anything to make your background perfect. 
Best of all, you can position your character exactly where you want it to be!
A common yet very useful move is placing a character behind something, like a desk or a computer.

Here's how to do it:
First, add a character to the background.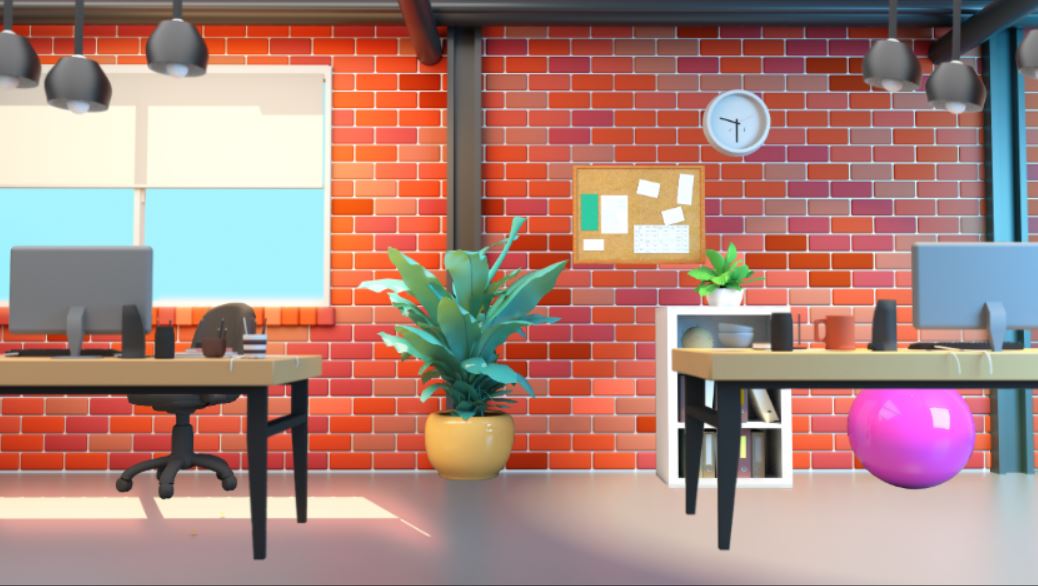 In this example, we're using Sally.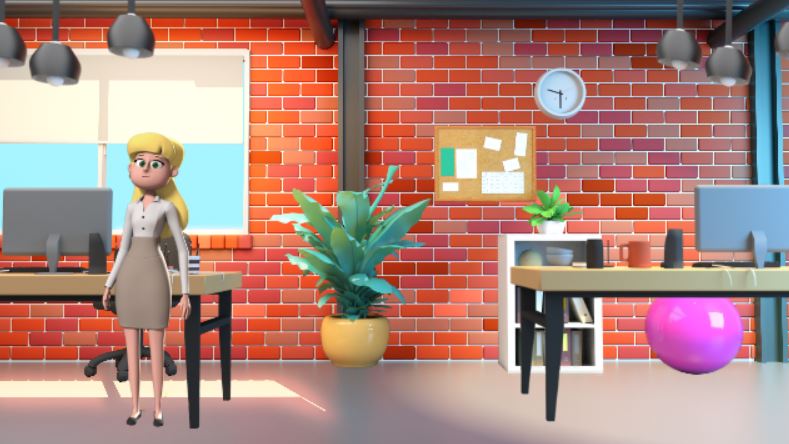 To place Sally behind the desk, 
Right click on the background element on the timeline and select Ungroup.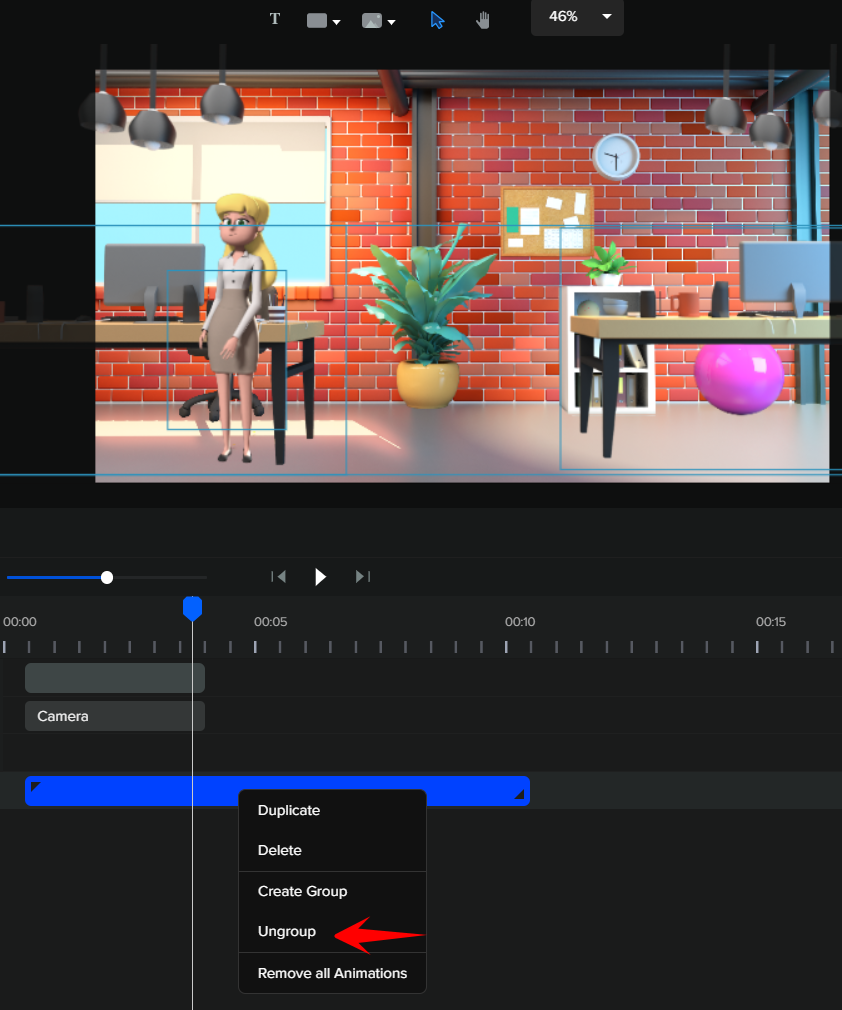 Ungrouping the background will let you move/add/remove elements on the background.
Now, locate the left desk on the timeline.
Drag Sally's layer BELOW the left desk.
Make sure that Sally's layer doesn't go below the chair layer, otherwise, she will be placed behind the desk AND the chair. 
Of course, we want her to be just between the desk and the chair.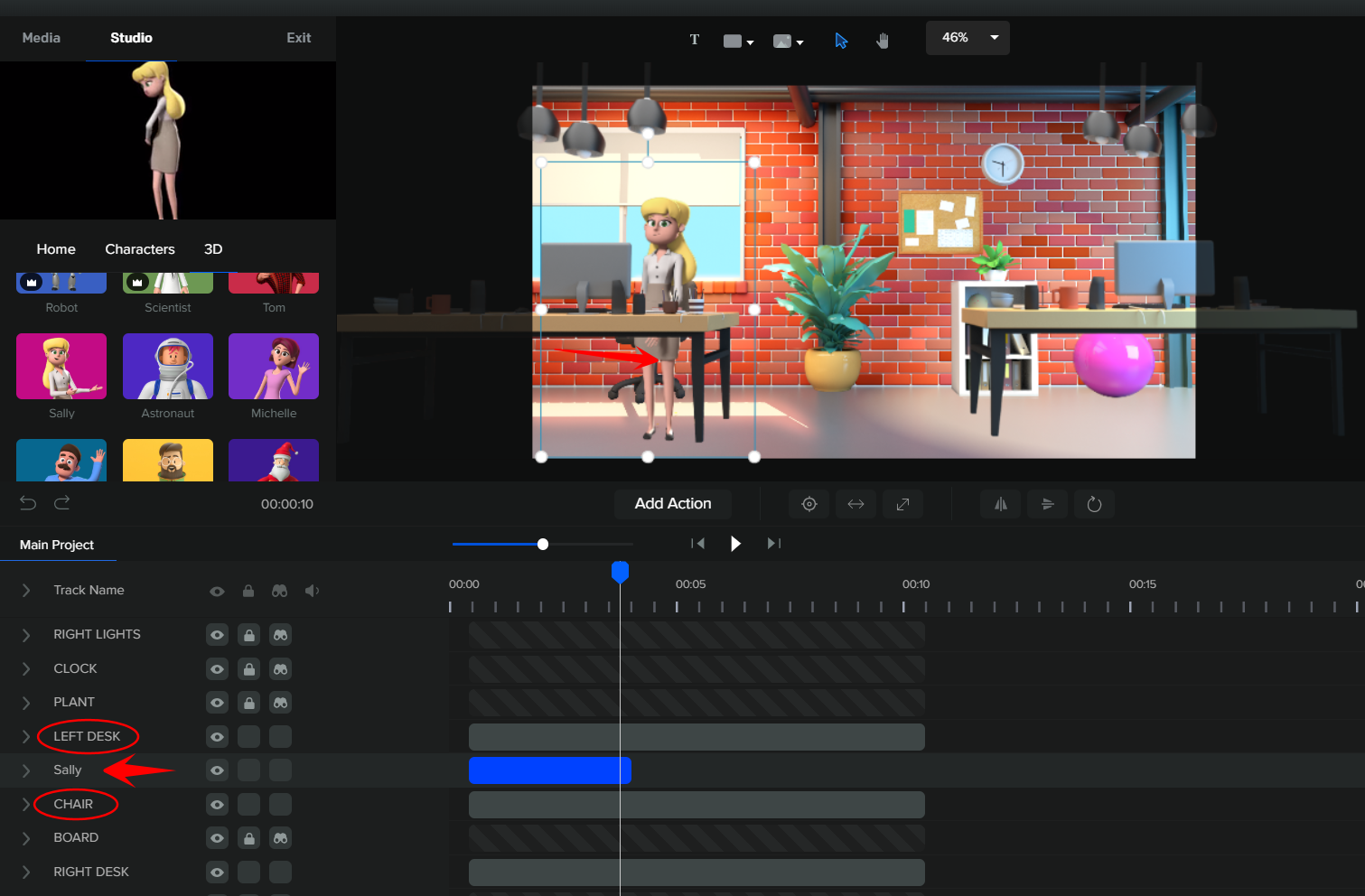 And that's it! Sally is now behind the desk and is ready to start working.
You can also do this in animated backgrounds.
Here's a demo: