The Store is here! Let us show you how to work with it :)

The system is straightforward, you need to purchase "credits" first, then get access to locked templates, characters, or other assets... Once you purchase any item, then it's yours for a lifetime.

The Store is located in the software top menu under "Store". You do have a wallet with your credits situated just next to the account avatar.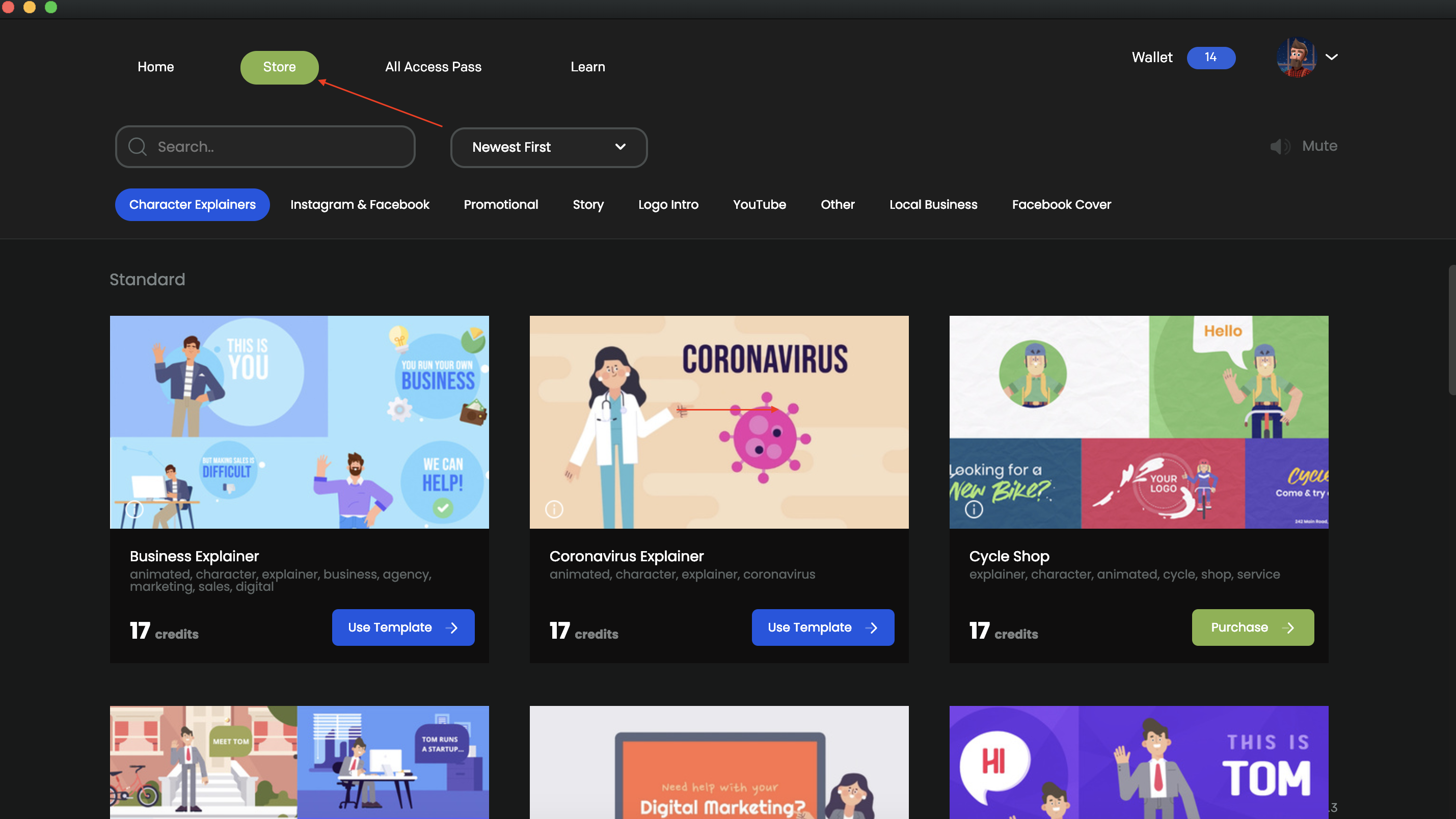 How to work with credits
Once you hover on video, it starts autoplay. You can click on the video preview to watch a video template in a higher resolution.

If you want to get access to the template, simply click on "Purchase" > confirm "Purchase" and start editing the template.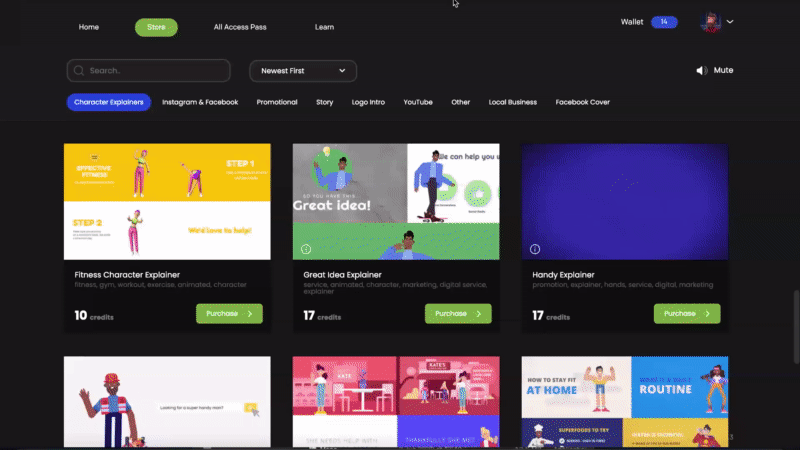 It may happen that you do not have enough credits to use a particular template or assets. No problem, you can purchase extra credits anytime.
Or join our All access pass (monthly pass or annual pass) to access all our templates and assets.