Color rotation is a useful feature for those who want to change the color of image/video/transition or any other track. You may know this feature under the other name "hue & saturation". It works just in the same way.

Here is a case. I found a cool template, but I can't change the color of the red overlay. There is coming "color rotation" on the scene.
Here is how to find it: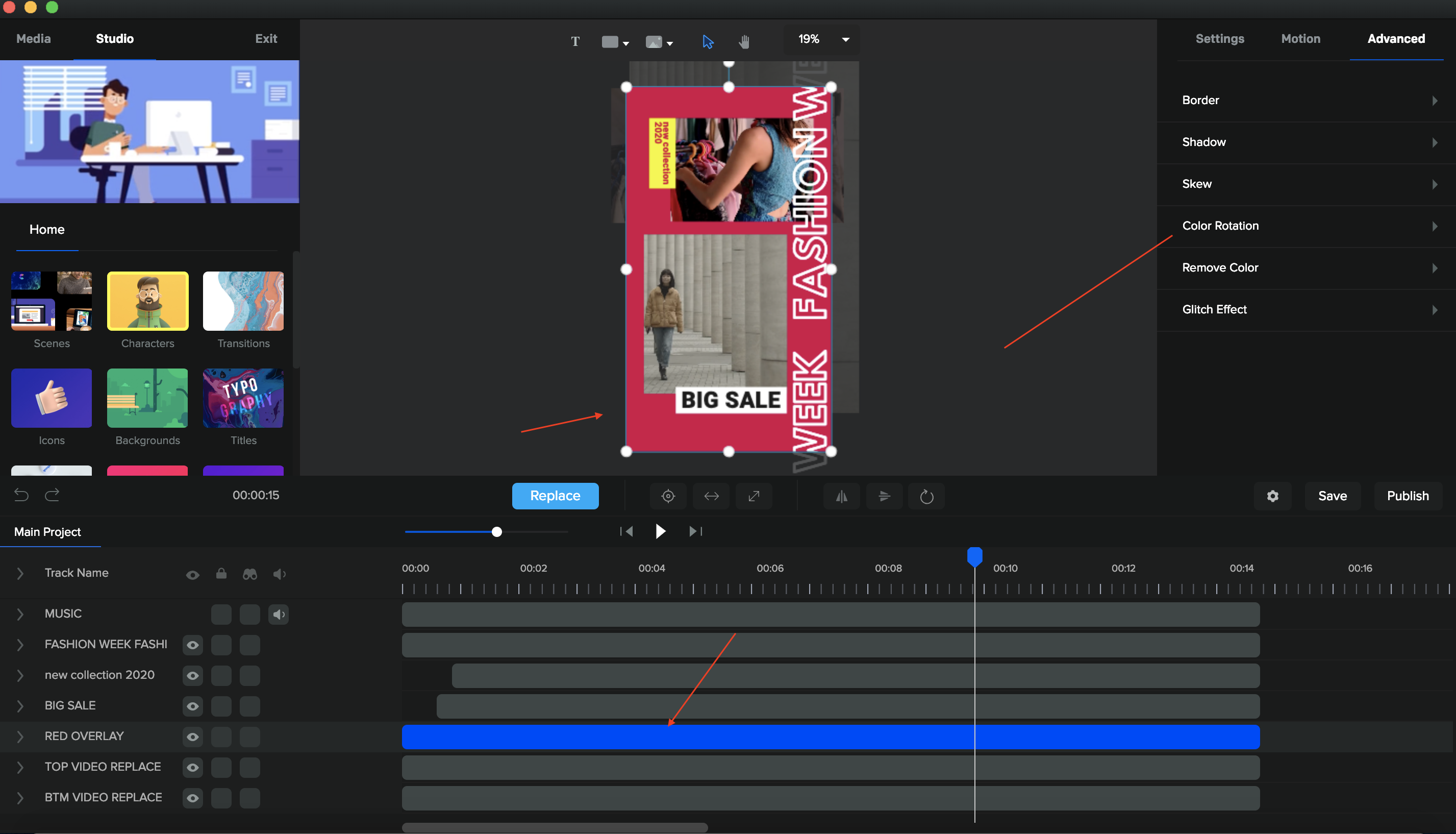 And just find the color you like.
That's it :)