Using a popular movie-style intro is a sure way to catch any audience's attention.
It's very simple and easy!
(Note: This tutorial does not aim to copy the exact animation of the Star Wars  crawler but takes great inspiration from it)
1. Use a space-themed stock footage as background.
2. Import your title into the media folder.
3. Add your title to the canvas and resize as you like.
4. Add animation to the title by using the scale down preset motion. 
Set it both for In and Out animation.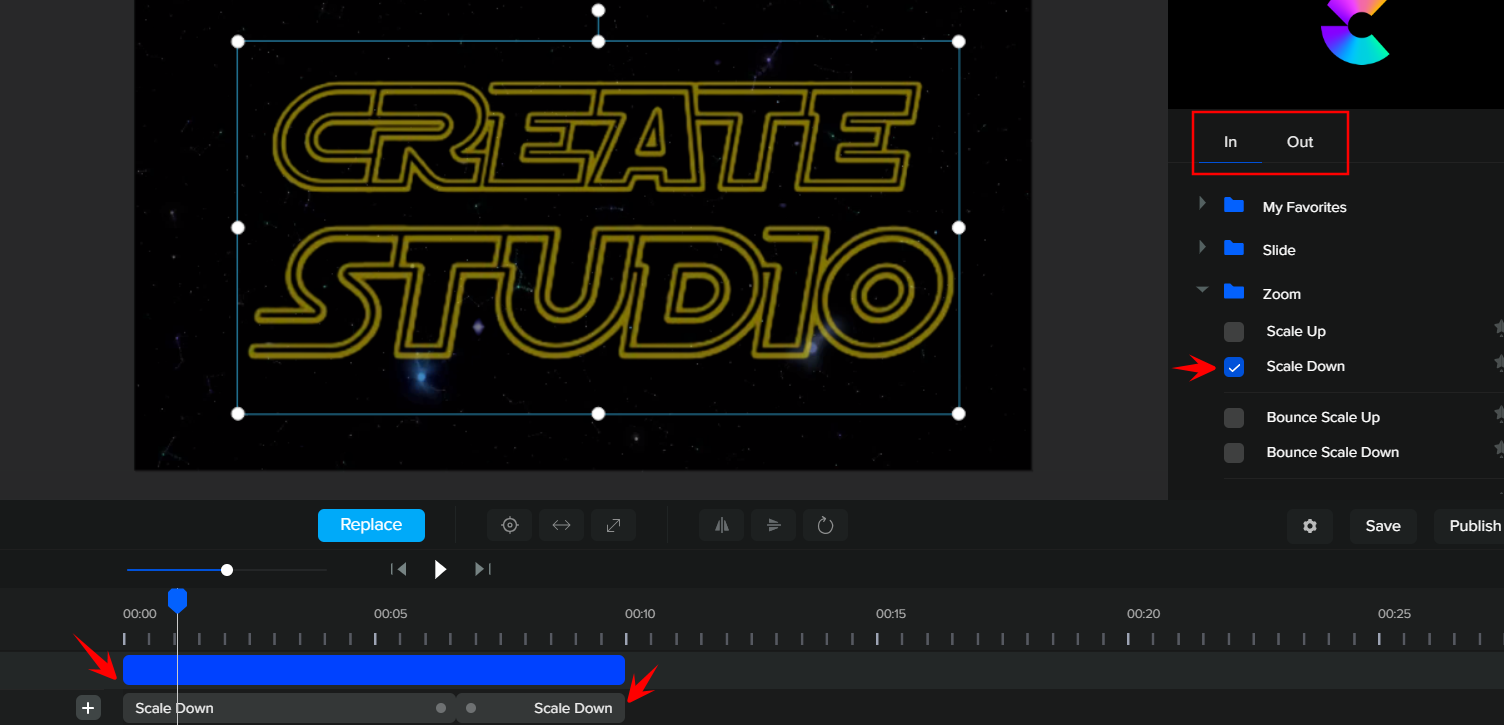 5. Add the text. Set the color to yellow.
6. Set the text's X Rotation value between  -50 to -60 to get the signature angled text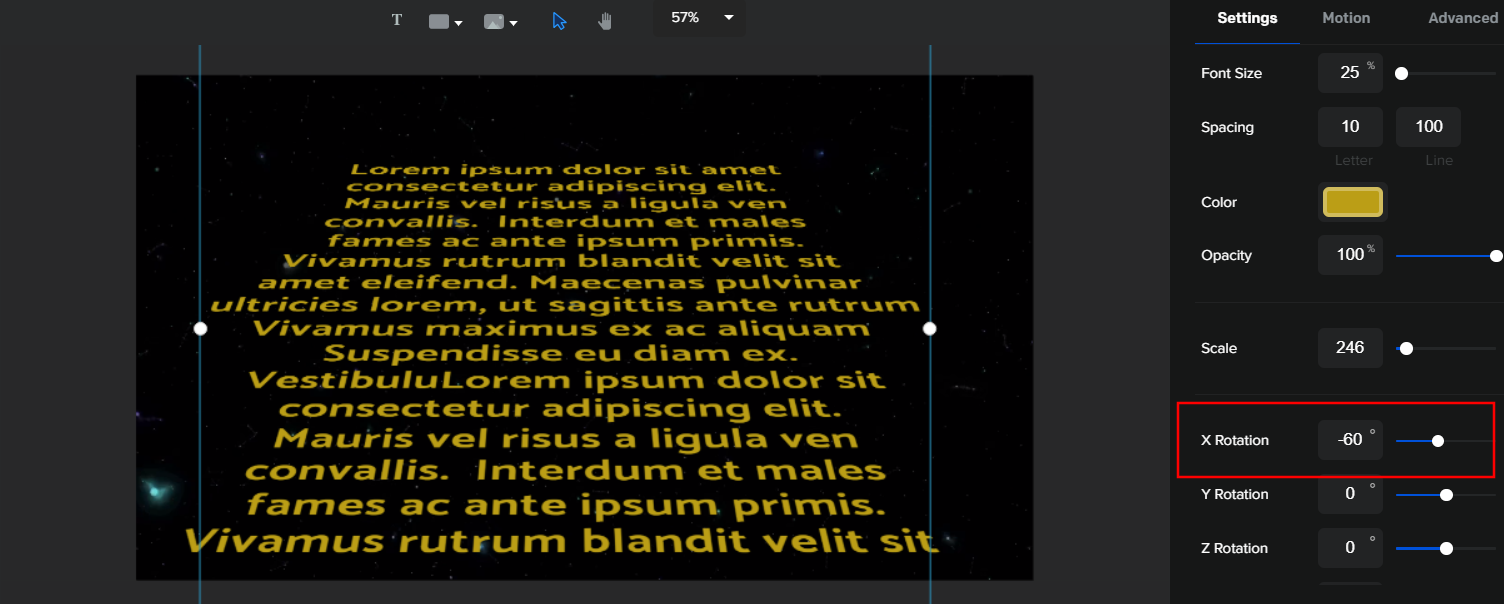 7. Set the text's IN animation to Slide top and the OUT animation to Scale down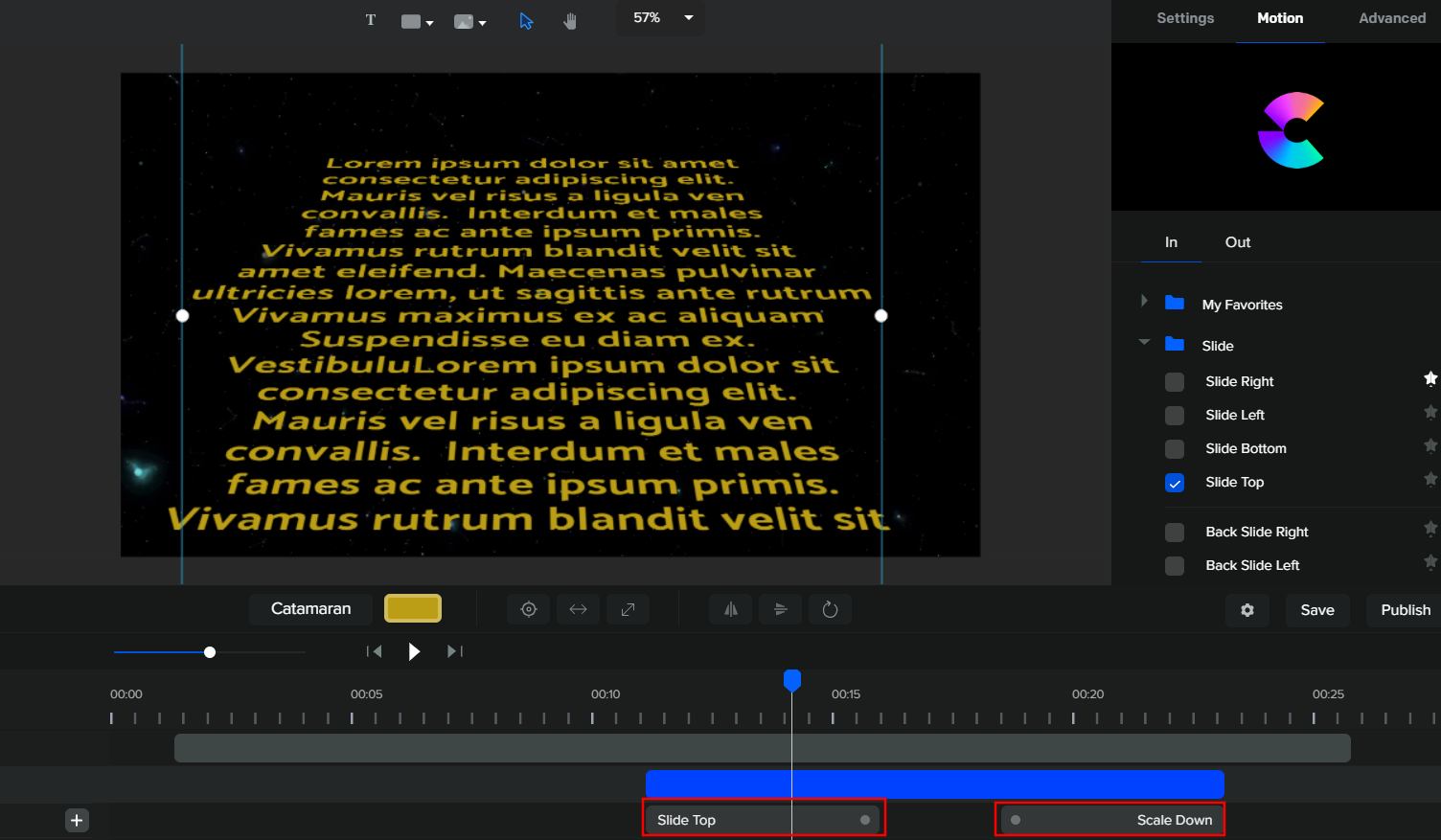 And that's it! You have a Star Wars-inspired intro for your presentation!