As our library of assets is growing every month, we decided to make it easier for you to work with favorite assets such as characters, backgrounds, icons, and so on...

Once you hover with a mouse over a thumbnail of any assets, you will be able to see a small star icon in the upper right corner. Click on the star, and the assets will be added to the folder with your favorite assets in the category.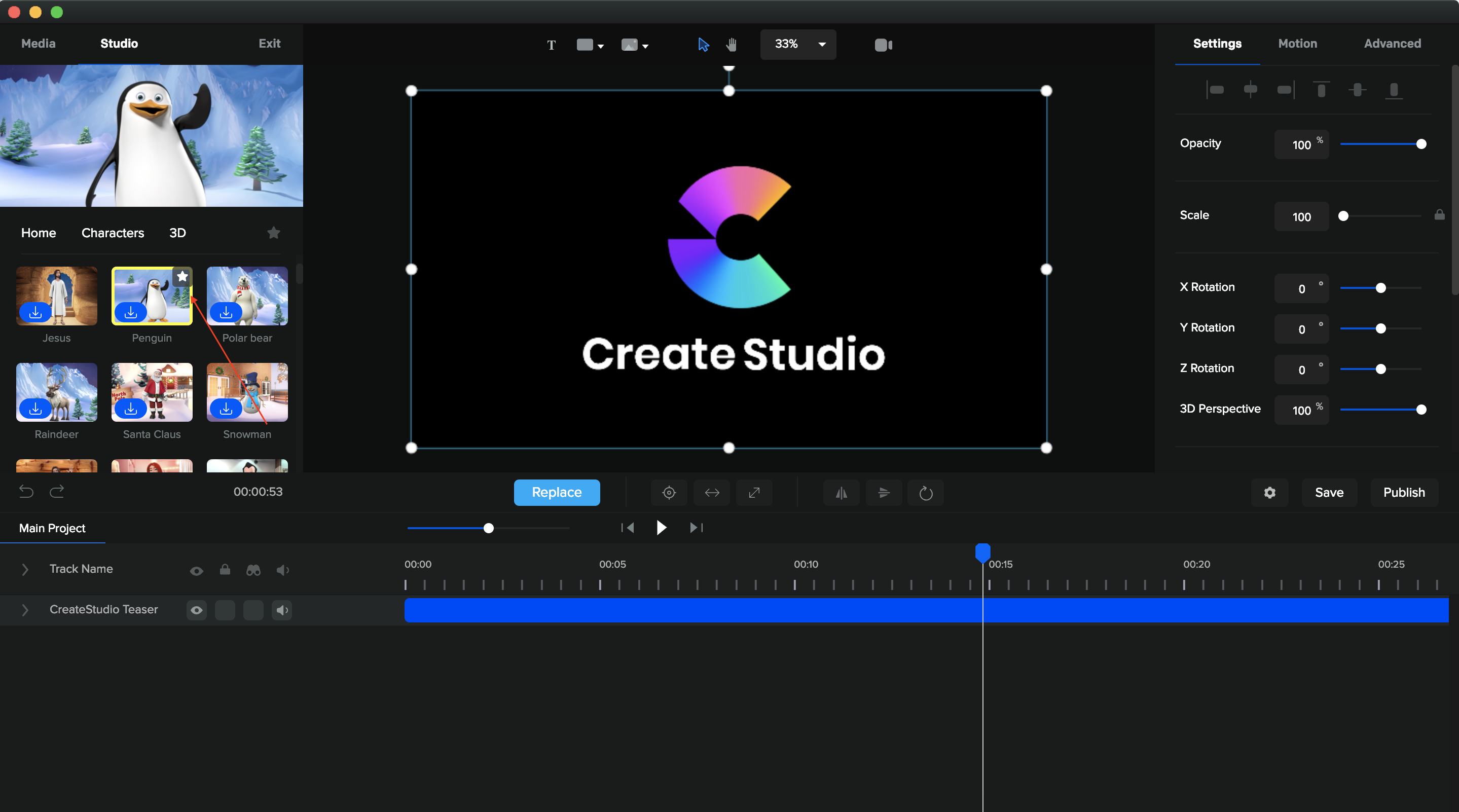 Now, hover over the "Star" icon and click on it to reach your favorite assets. Once you want to get all assets listed again, click on the "Star" icon also...