You may have an issue in some sporadic cases to download some of our assets. Especially characters or some templates can be huge files up to 1GB.

In that case, we highly recommend switching to a secondary server and give it another try.

Here is how to follow:

1) If downloading any character, background, or template stucks, then restart the Create Studio app. Close the app and open it again.
2) After that, go to "Account."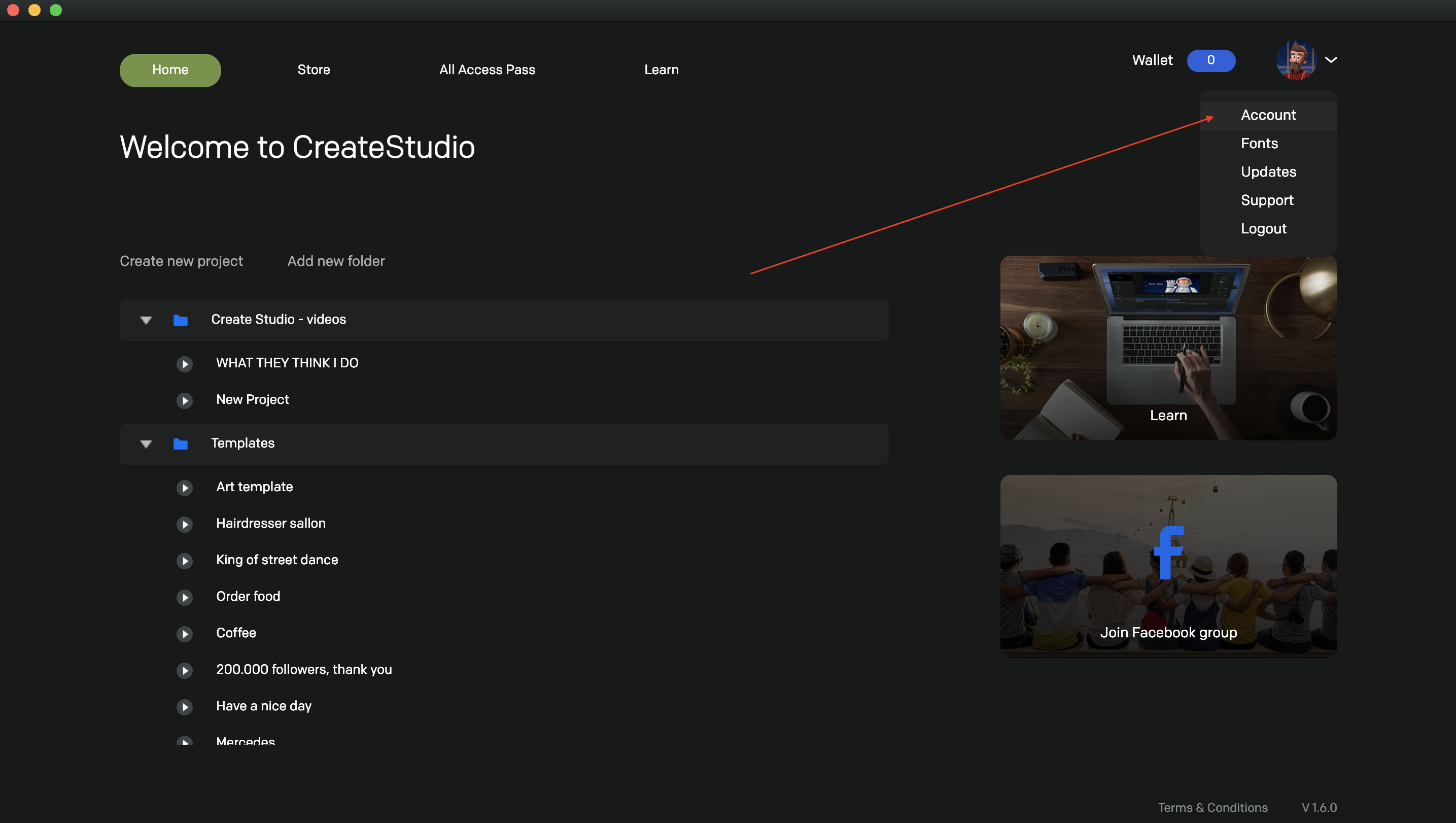 3) And click on "Secondary"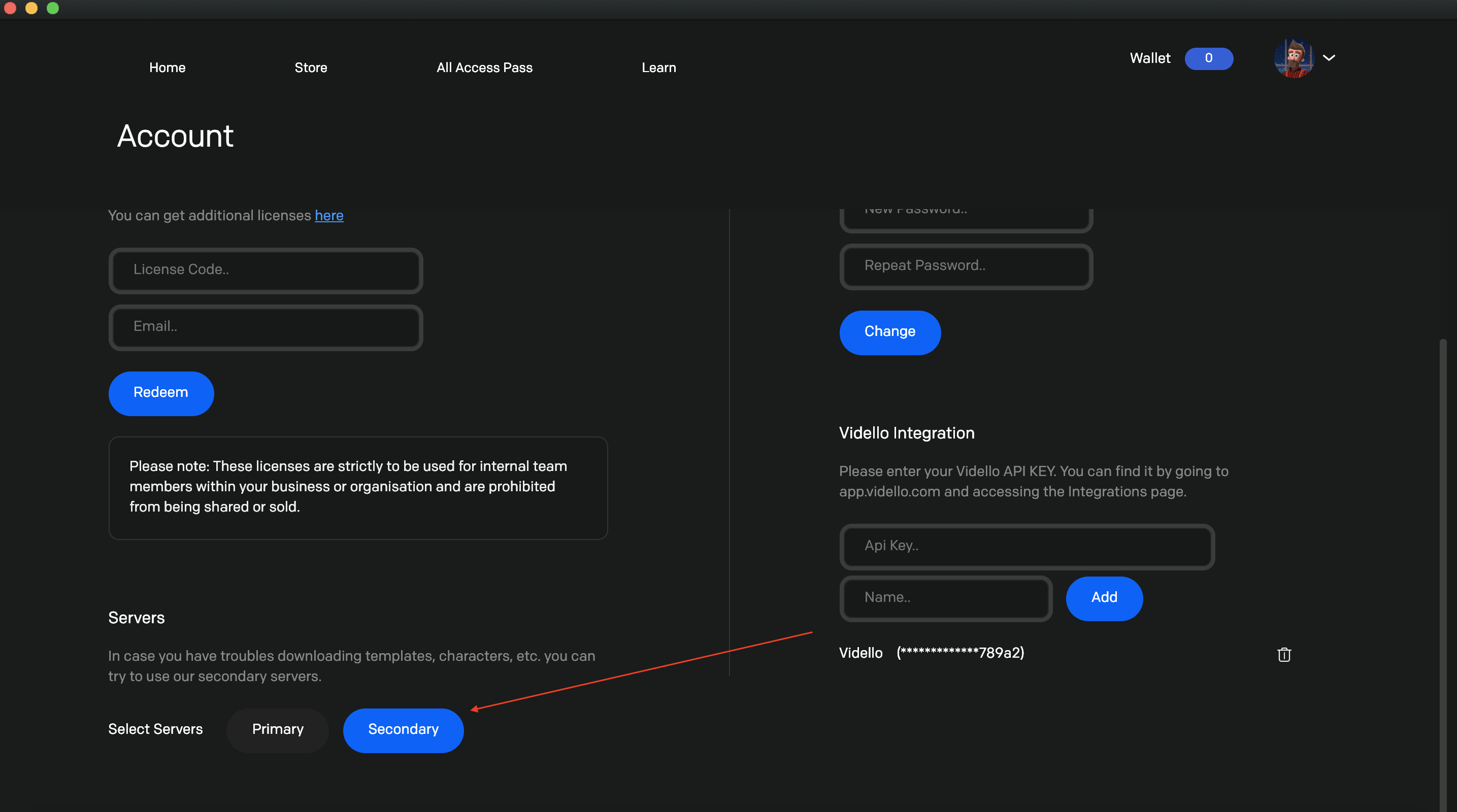 Now, try to download the assets again :)