We understand that you may want to save your space on storage by deleting downloaded assets from time to time, especially if you do not need them anymore.
Here is how to follow

1) Find the character and click on a bin icon: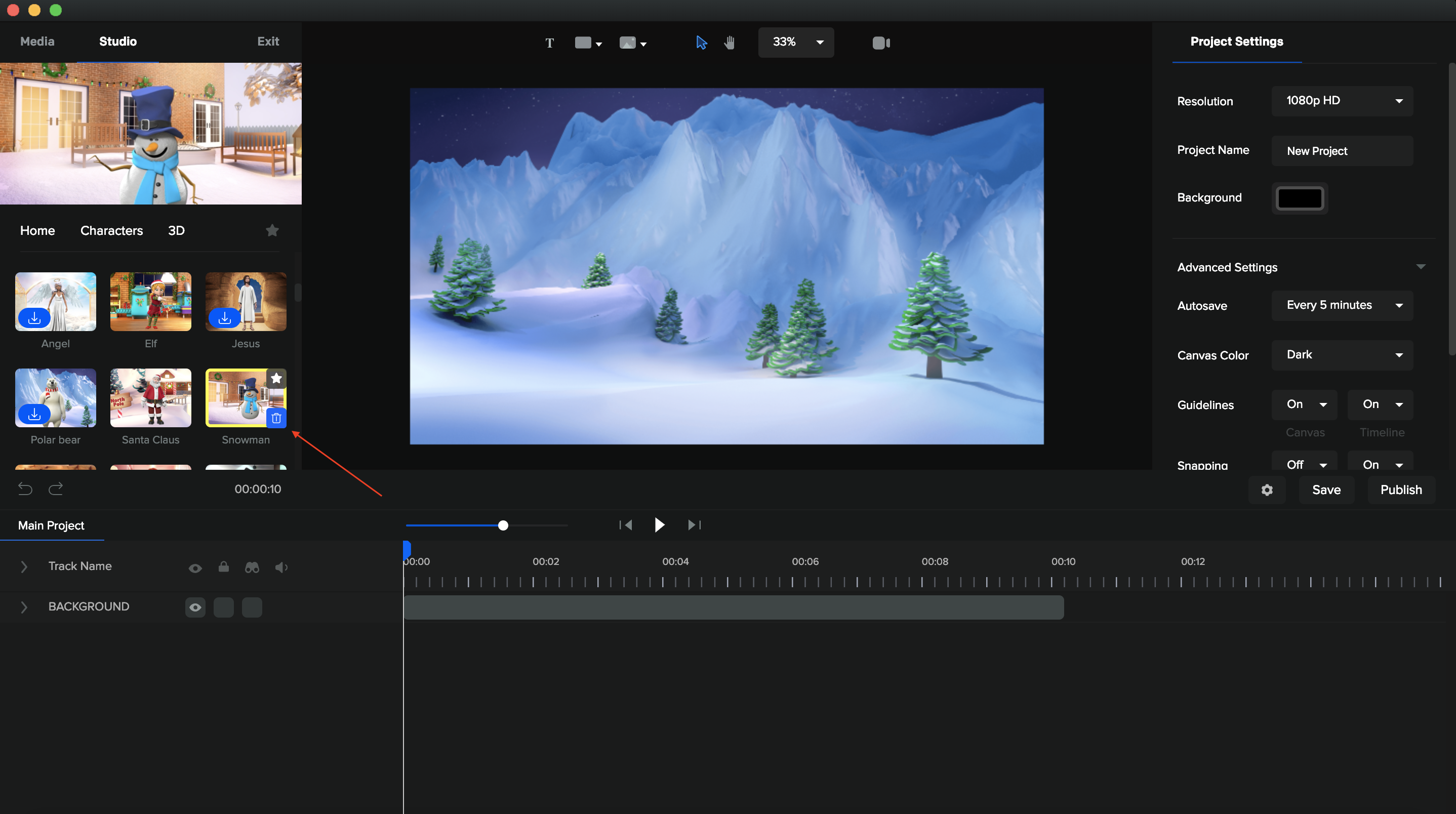 2) Just confirm the step...
And the character is removed.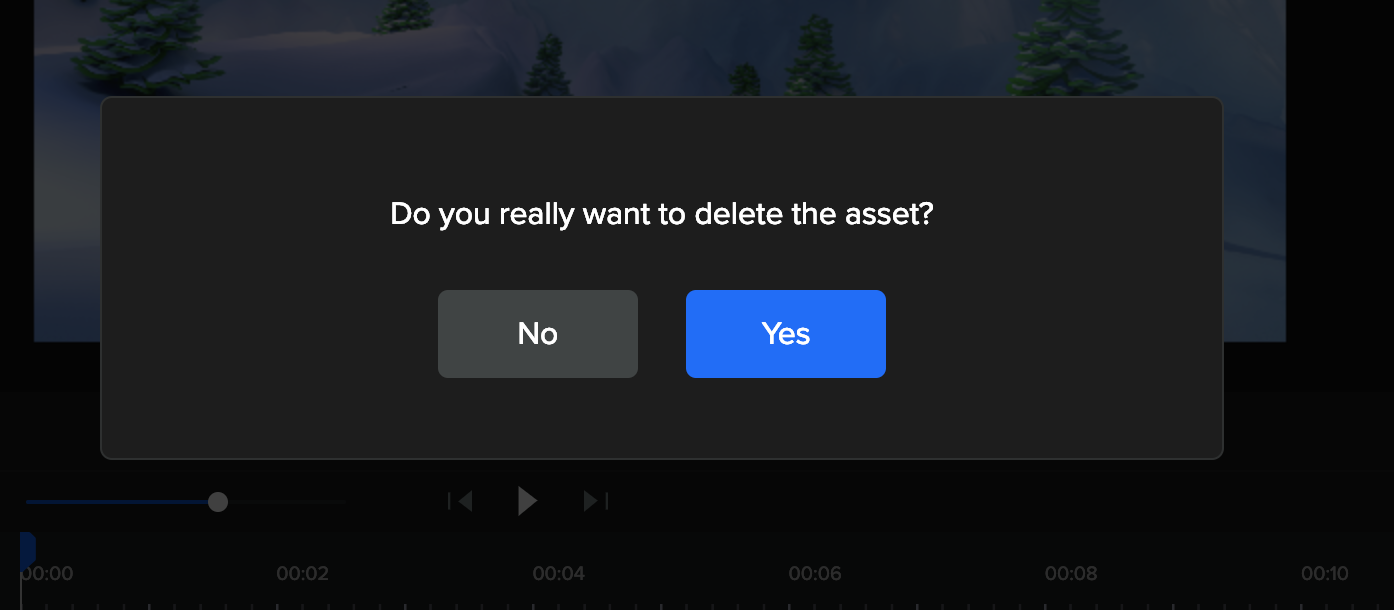 3) However, let me remind you that it's removed from all your existing projects once you delete the character! We want to prevent these unpleasant surprises that the character is deleted in unwanted situations.

As you can see. Snowman is part of the project here...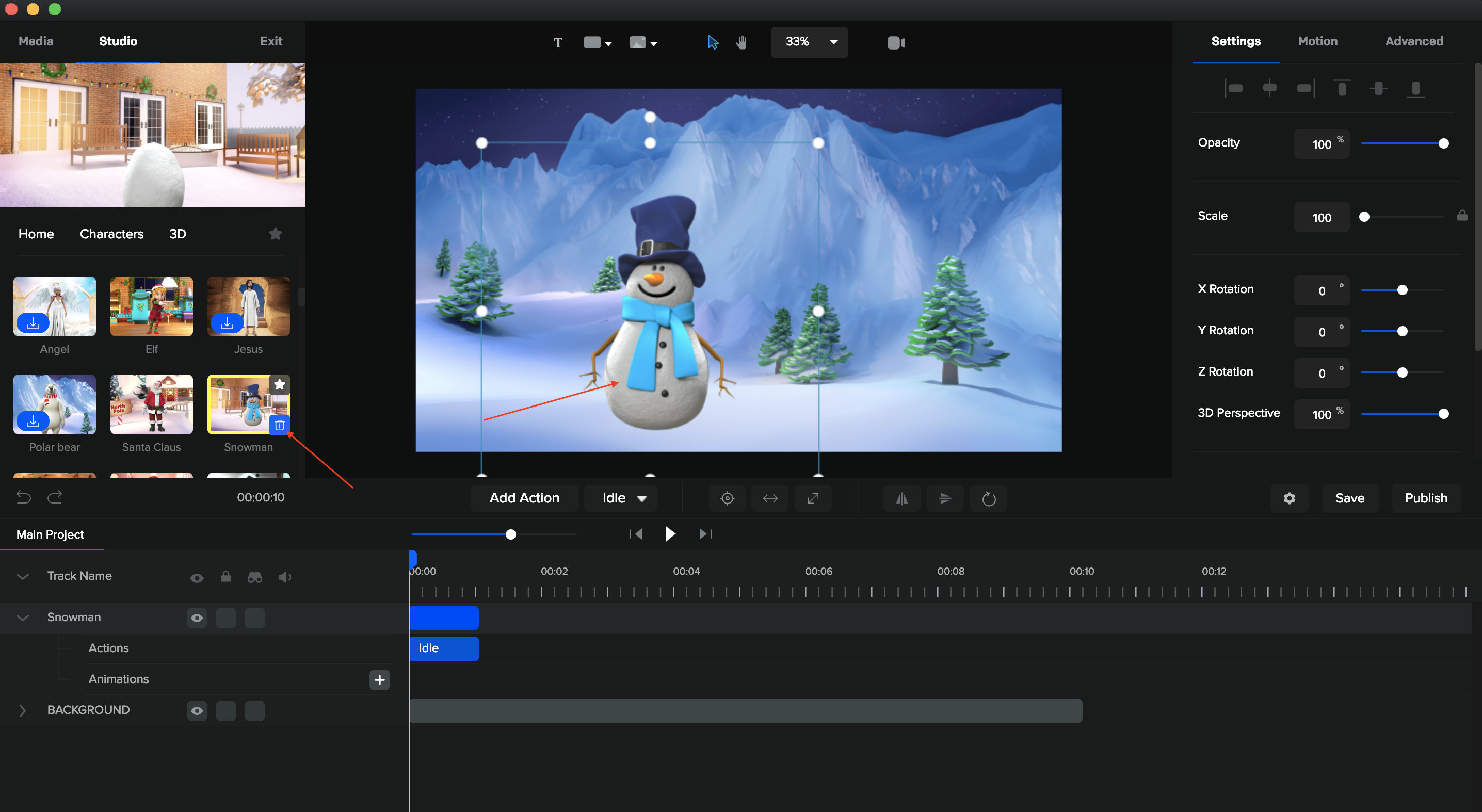 4) If you try to delete the snowman now, we let you know that it is part of the project. You need to delete the snowman from the timeline first, and then you can remove the character as we described in previous steps...