In this article, we'll see how you can share your projects with CreateStudio's Export and Import Project feature or just backup your projects.

All Access Pass users can share projects with other all All-Access Pass users as well.


Exporting a Project
To Export, hover your mouse cursor over your project, and click on the export project button.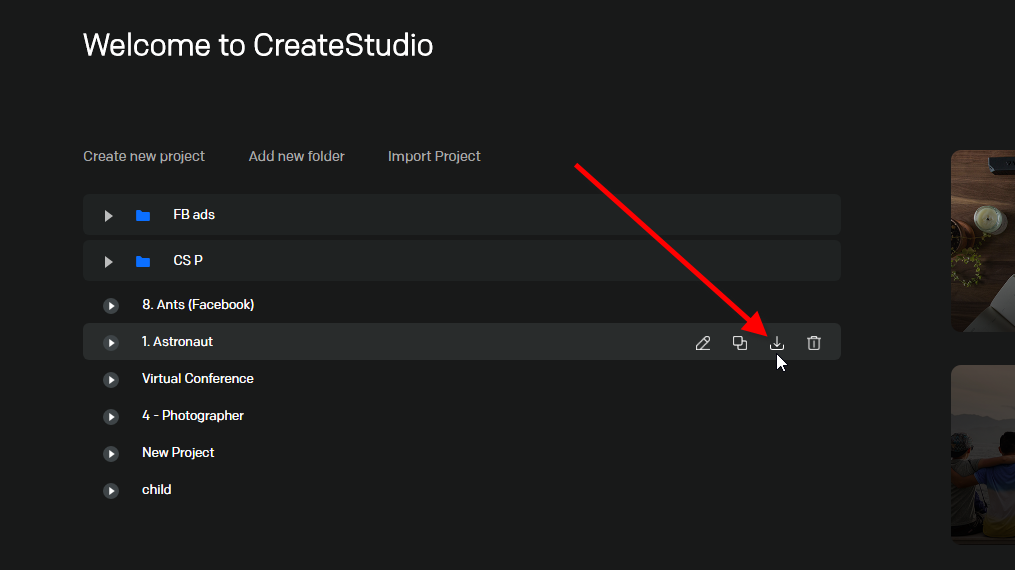 Choose where to save the project file and hit Save.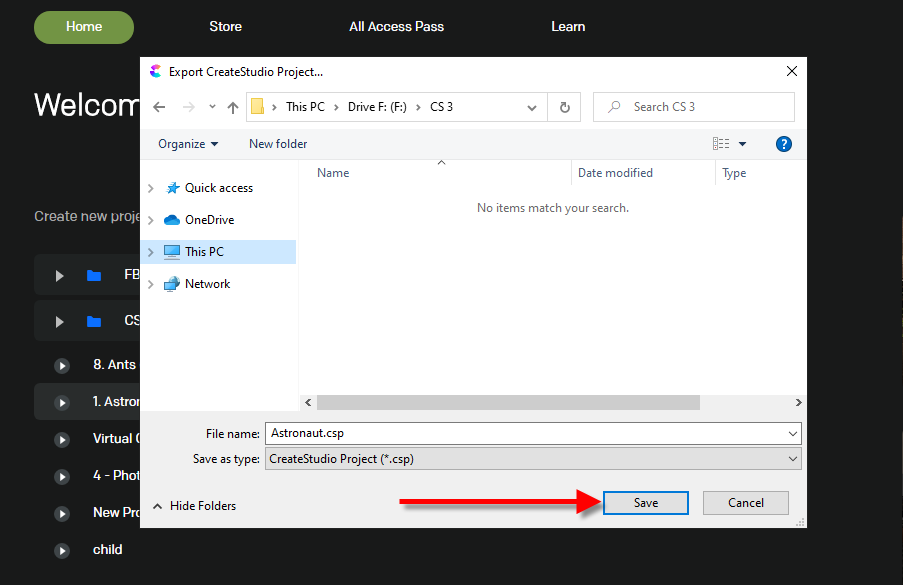 Wait for the project to be exported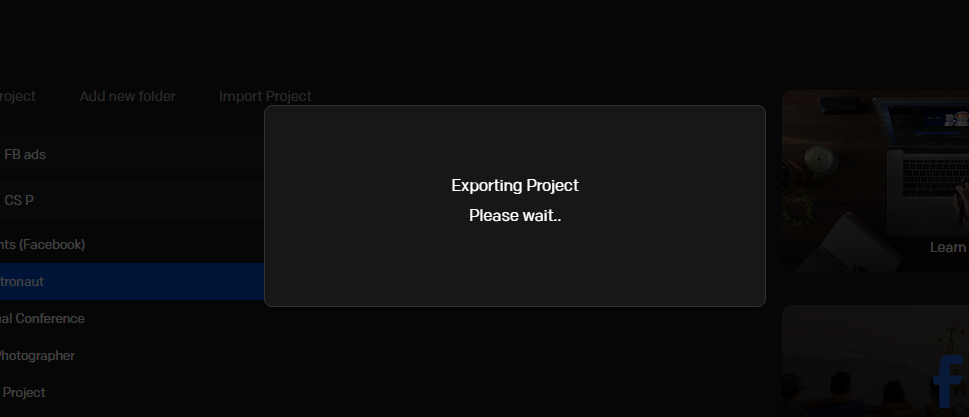 Locate the .csp file and transfer to your other computer or share it with your team.



Importing the project
On the home screen, click Import Template and choose the project .csp file. You can also import to a folder, simply click the folder name first before clicking import template.