Learn how to change the speed of your video clips in CreateStudio
To change the speed
Click first the video clip track and on the Settings panel scroll down to Speed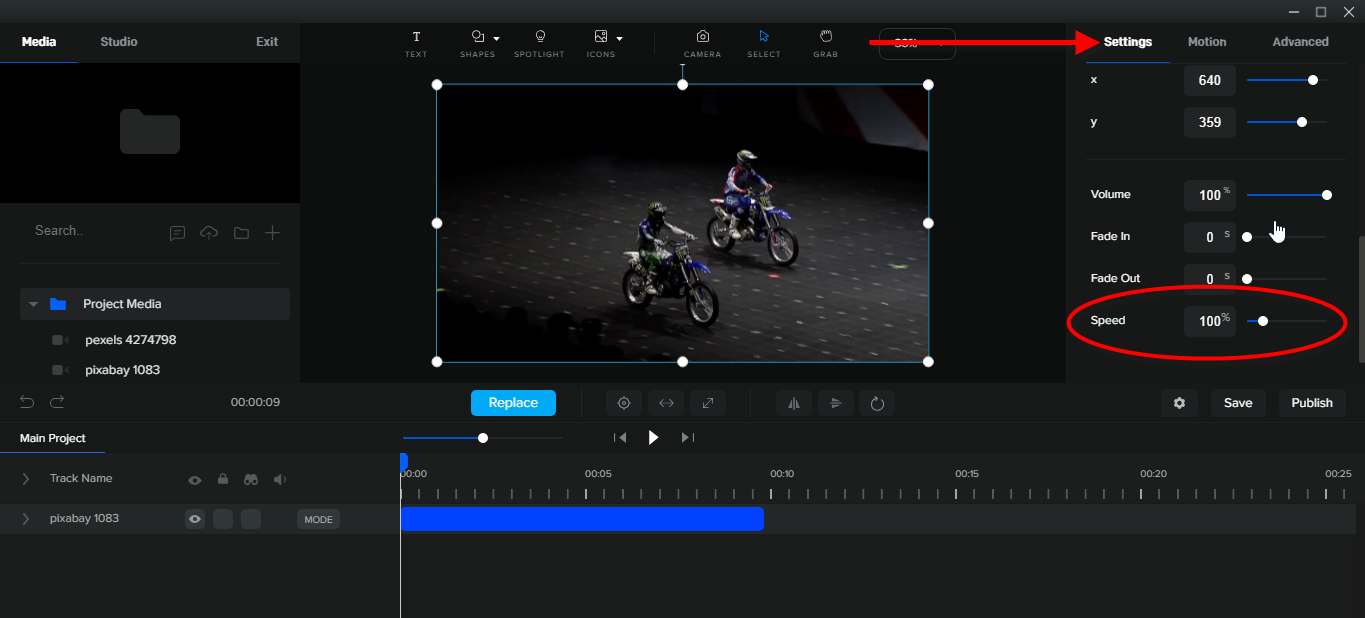 Drag the slider to the left to make the clip slower or to the right to make it faster.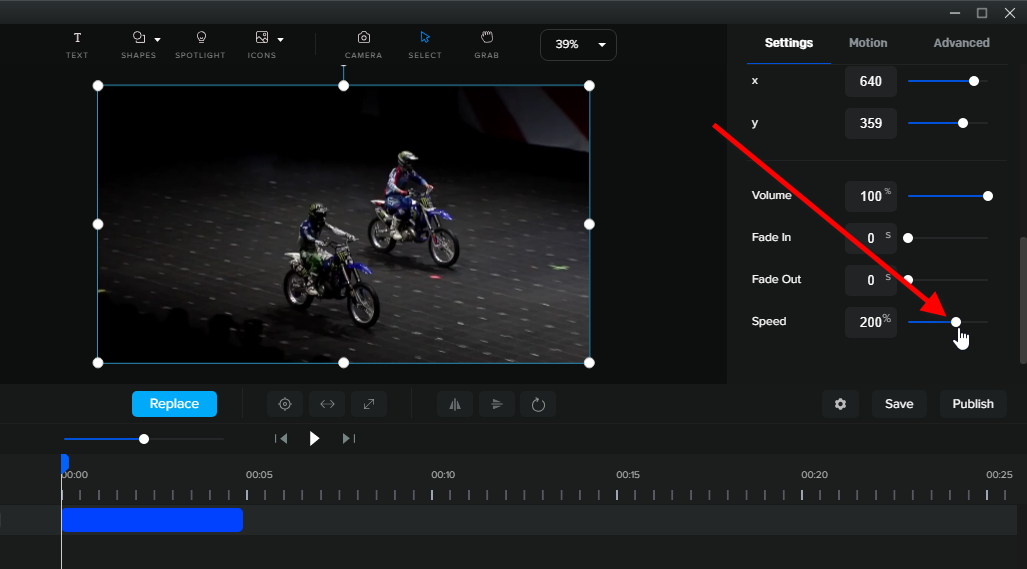 It is important to note that changing clip speed changes the duration. Increasing the speed removes frames, thus shortening the video clip duration. And reducing the speed of a clip repeats frames and thus adds length to the video clip.
---
Changing clip speed on certain parts of your video
The Speed applies to the entire clip. You can Duplicate your video clip to apply different speeds.
Right-click on the video track and select Duplicate. You can duplicate the clip a few times to have multiple segments of the clip.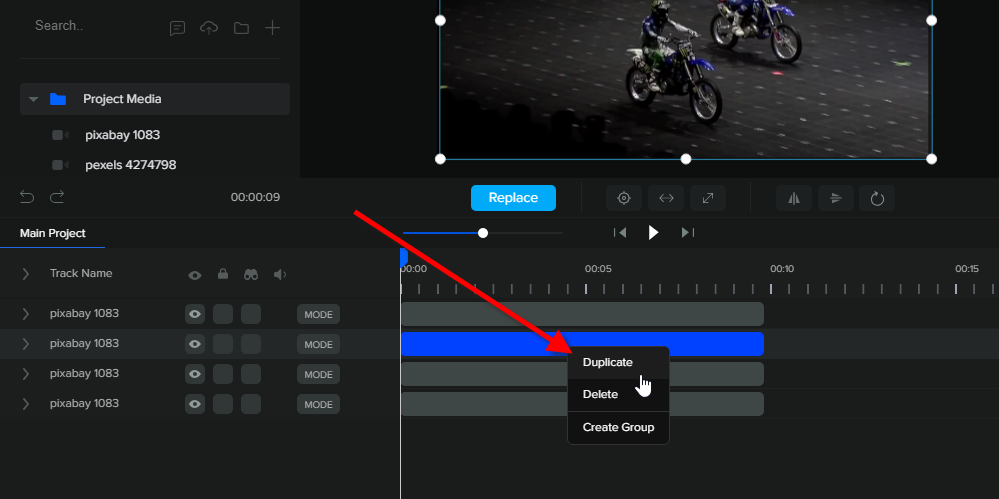 Crop the video tracks left or right to create segments of your video.

Click on the track to change speeds.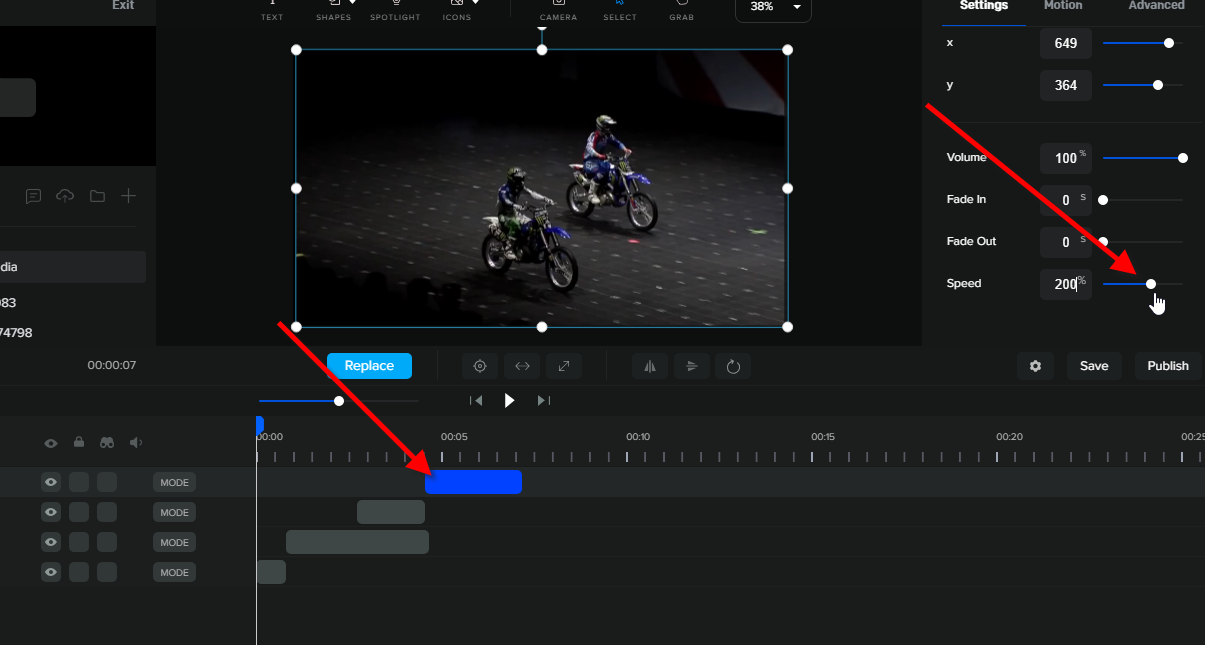 You may need to drag the tracks to snap them together.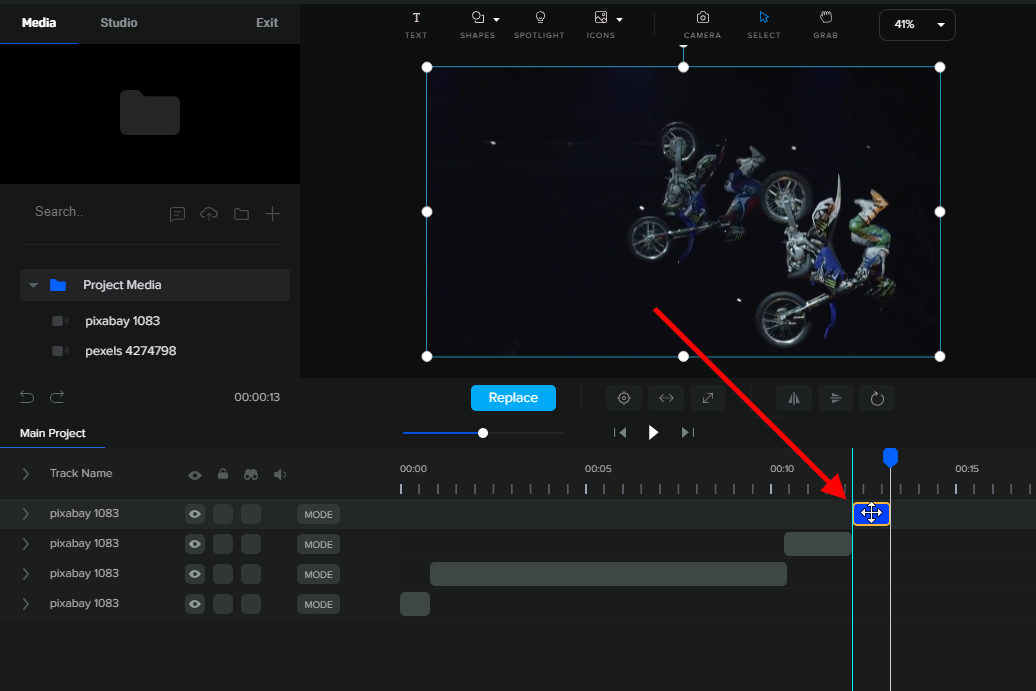 That's it! you have now different speeds on your video clip